When I think of fun things to bake, cupcakes are pretty much at the top of the list. They can be decorated in so many different ways… making them a damn cute dessert. I'm completely jealous of those cupcake bloggers who seem to have endless ideas for cupcake flavors and decor. They're a great source of inspiration for us everyday folk.
I agreed to make two kinds of cupcakes for a friend's wedding next weekend so I've been playing around with some different recipes. Here's the recipe that I've settled on for the chocolate version: Chocolatey Cupcakes (Dipped in Chocolate Ganache)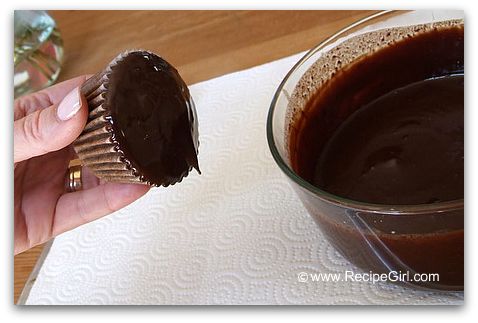 I'm not dipping the wedding cupcakes in ganache, but I did so for these so I could give them to the chocolate-loving-teachers at school.
A simple dunk in warm ganache- just the tops, careful not to dunk the top edge of the cupcake papers too much.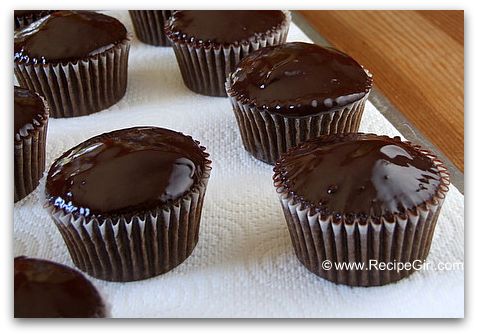 They're good as is, but if you want to make them more decorative, let the ganache set up for a bit, spoon into a bag and pipe on some decor.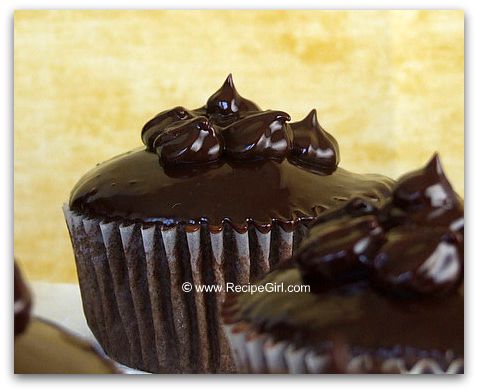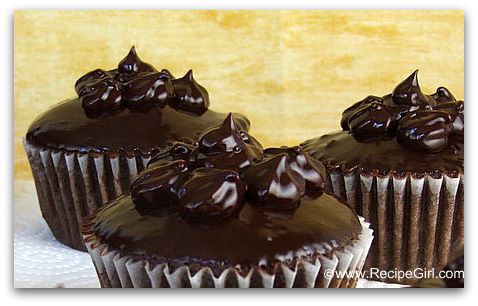 I piped on some quickie little dollops. It was just enough to add an extra mouthful of rich & creamy ganache to the already yummy chocolatey cupcake.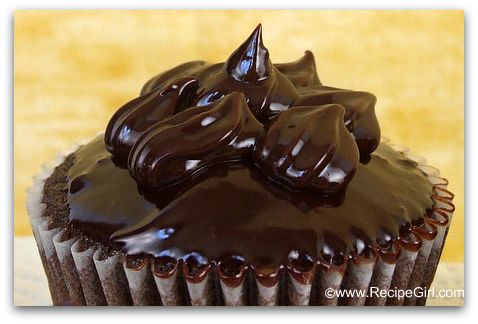 The actual wedding cupcakes will have buttercream icing. I'll share those with you after the 'Big Day.' In the meantime, the teachers didn't seem to mind the version with the chocolate ganache dunk. We liked them an awful lot too.
This recipe can be found here:  Chocolate Cupcakes with Chocolate Ganache