Here is a simple, delicious treat: Cinnamon Buñuelos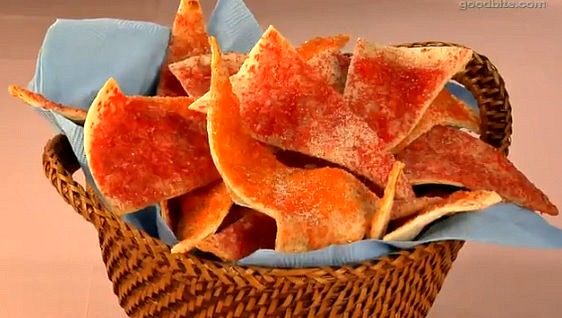 My son and I often make these sweet treats to go with hot chocolate on a chilly day. Everyone seems to love them.  There's something about using the "pizza cutter" tool that is really exciting for kids, and these are so simple to make that your kids can prepare the entire recipe all by themselves.
Cinnamon Buñuelos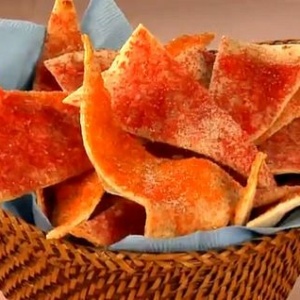 Yield:
Serves 8 to 12
Prep Time:10 minutes
Cook Time:8 minutes
Ingredients:
1/2 cup (1 stick) salted butter, melted
4 large (burrito-size) flour tortillas
1 cup granulated white sugar
2 teaspoons ground cinnamon
Directions:
Place two oven racks in the middle of the oven. Preheat oven to 375 degrees F. Spray 2 baking sheets with nonstick spray (or line with parchment paper).
Place tortillas on a cutting board. Brush generously with melted butter.
Place sugar and cinnamon into a bowl.
Sprinkle the buttered tortillas with the cinnamon-sugar mixture.
Place 2 tortillas on each baking sheet. Use a pizza cutter to cut them into chip-sized shapes. Spread the pieces apart a little bit on the baking sheet.
Bake 8 to 12 minutes, or until crispy and lightly browned,. The chips will begin to curl up on the edges. Rotate baking sheets during baking.
Nutrition:
You might have leftover butter or sugar (those are generous amounts given in the recipe), but that just means you can make some more (or use a little less).
These are great to serve with a big mug of hot chocolate.
SOURCE:  RecipeGirl.com