A little while back, we got one of those super cool smokers from the good folks at Masterbuilt. I was so happy to finally have one because I knew my husband would take the reins on the whole "smoking deal" and go to town with smoking whatever he could get his hands on. I was right. He loves it. As long as I shop for the meat or fish and tell him what time dinner needs to be ready, he's all about figuring out the rubs and sauces and timing of the smoking process.  Our favorite thing to smoke is dry-rubbed ribs, and then we slather them with barbecue sauce.  Here's a homemade sauce I made:  Cola Barbecue Sauce.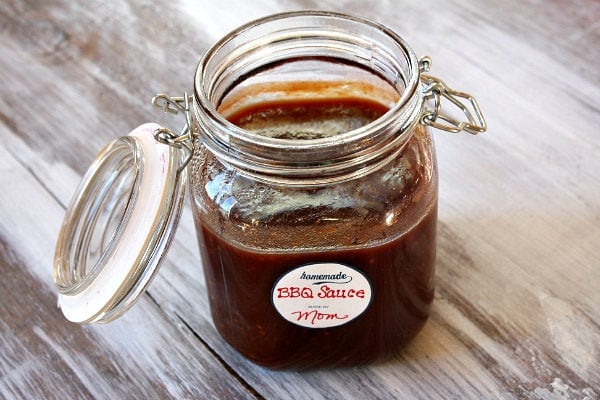 I figured this one would be fun for Father's Day… a gift from Mom of sorts, with a label and all!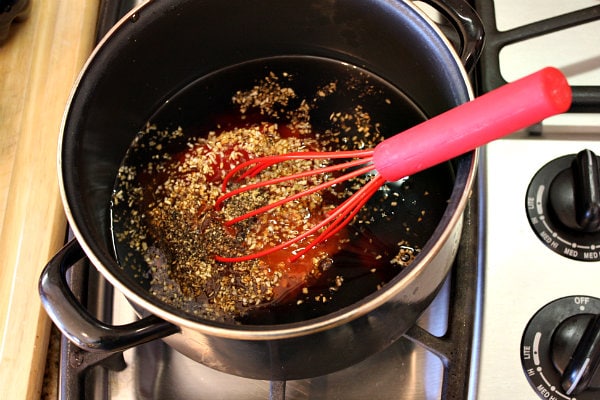 It's pretty much a no-brainer kind of sauce recipe.  Mix all of the ingredients together, let them simmer until the sauce is reduced and thickened.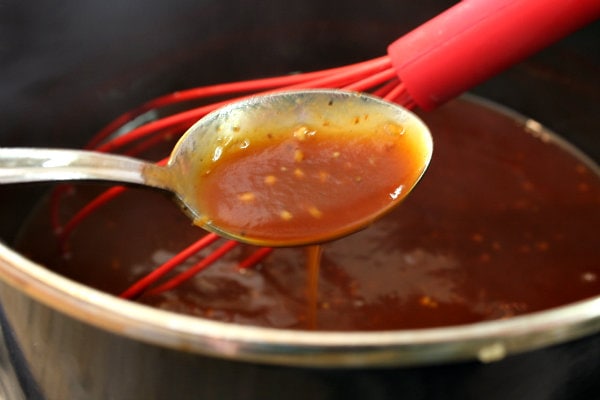 A little dip of the spoon in there will cue you in as to whether or not it's thick enough.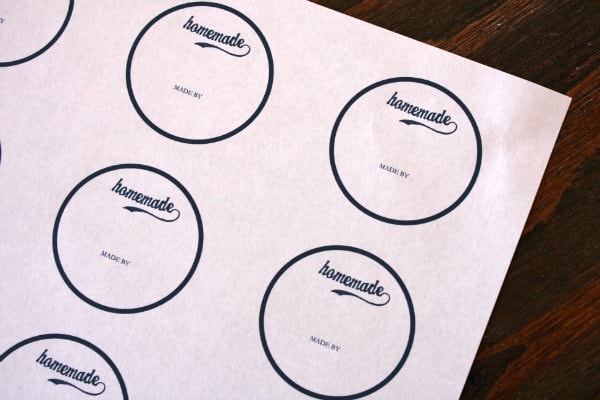 Look for some free "homemade by" labels  to print online (or make your own).  Look for labels here, here and especially here.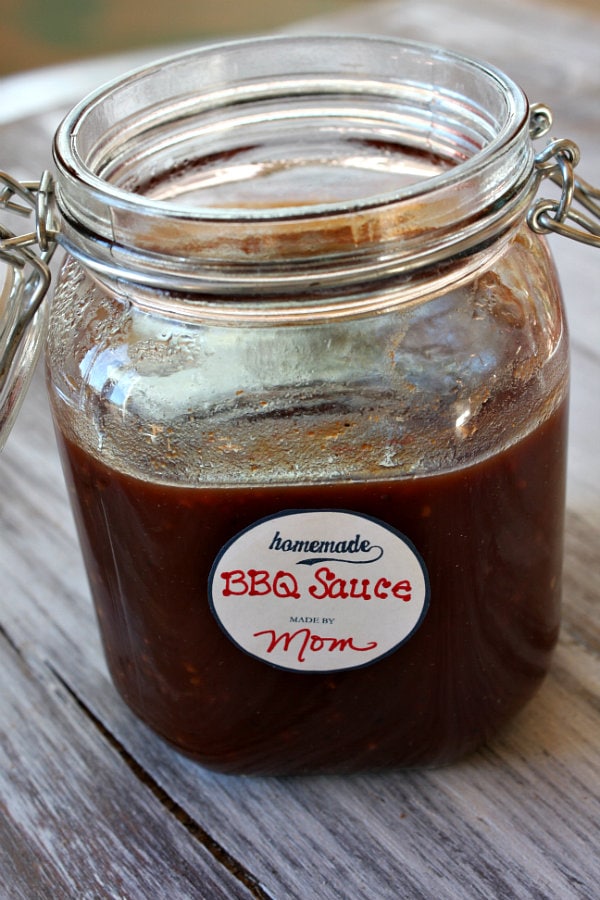 This barbecue sauce will keep covered in a jar or a plastic tub in your fridge for a few weeks.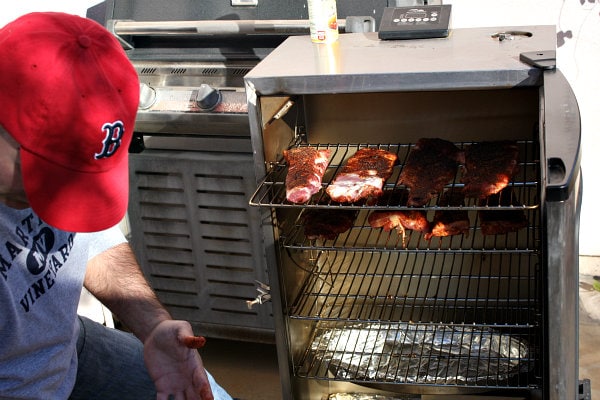 And if you have yourself a smoker, I highly recommend smoking some ribs low and slow for a few hours and then dousing them with sauce!  You can always cook ribs low and slow in the oven too, following a recipe/method like this one.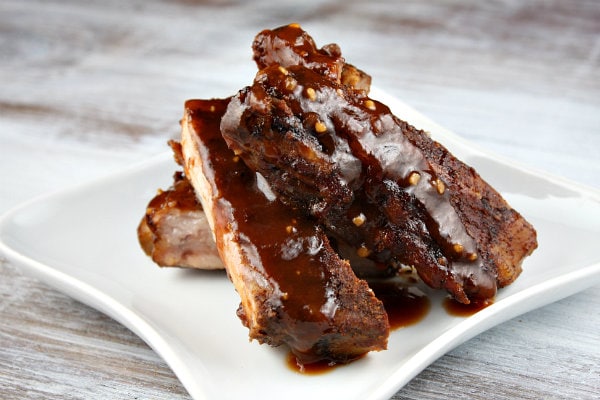 Now, dig in and get those hands dirty!  Happy Father's Day 🙂
P.S. My Master-Smoker Husband used this dry rub recipe for his ribs.
Cola Barbecue Sauce
Yield:
3 3/4 cups
Prep Time: 15 min
Cook Time: 15 min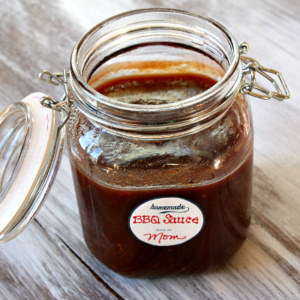 Ingredients:

1 1/2 cups cola (or pepsi)
1 1/2 cups ketchup
6 tablespoons worcestershire sauce
4 tablespoons steak sauce (such as A-1)
1 tablespoon chipotle Tabasco sauce (or 2 teaspoons liquid smoke)
1 1/2 teaspoons dried onion flakes
1 1/2 teaspoons dried garlic flakes
3/4 teaspoon freshly ground black pepper
Regular Tabasco sauce or Frank's Hot Sauce, optional (add a few drops if you like things spicy)

Instructions:

1. Combine ingredients, whisk together and bring to a boil. Reduce heat to low and simmer for 15 to 20 minutes, stirring often, until sauce has reduced slightly and thickened.
2. Use sauce immediately or transfer to a large jar. Cool completely, then cover and refrigerate (will keep for several weeks).