Are you a fan of Food Porn Daily, the website where you can view a droolworthy food photo, click, drool again, and repeat? A brand new food photo (that will have you wanting to lick the screen) is added to the site every day. Amanda Simpson is the author of that website, and now she has published a cookbook, sharing more food porn with the world. Amanda has generously offered to give one of my readers a copy of her new cookbook. (This giveaway is now closed)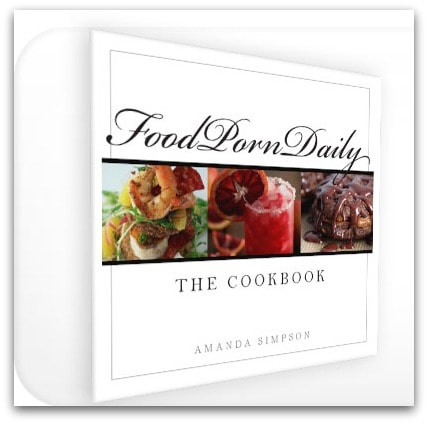 In her book, Simpson describes food porn as a high-resolution, close-up image of any food that gets your salivary glands flowing, whether it's a huge, juicy cheeseburger or a healthy-yet-flavorful piece of grilled fish. She doesn't include recipes on her website. The purpose is to merely temp you to observe and salivate. The cookbook is such a nice surprise for the millions of readers of Food Porn Daily because now both photographs and recipes are shared with you. The Food Porn Daily cookbook includes hundreds of pages of tantalizing food photos and detailed recipes for things like Blueberry- Cornmeal Pancakes with Blueberry- Star Anise Maple Syrup, Gooey Pineapple Flambé Monkey Bread, Rosemary and Sea Salt Soft Pretzels with Mustard Stout Cheese Dip, Sweet and Tangy Hickory Smoked Baby Back Ribs with Homemade BBQ Sauce, Uber Creamy Salami and Chevre Macaroni and Cheese, and Chewy Brown Butter Cookies with Milk Chocolate Chunks, Toffee and Hazelnut.  I've chosen to make Food Porn Daily's recipe for Pumpkin Cinnamon Rolls with Maple Icing.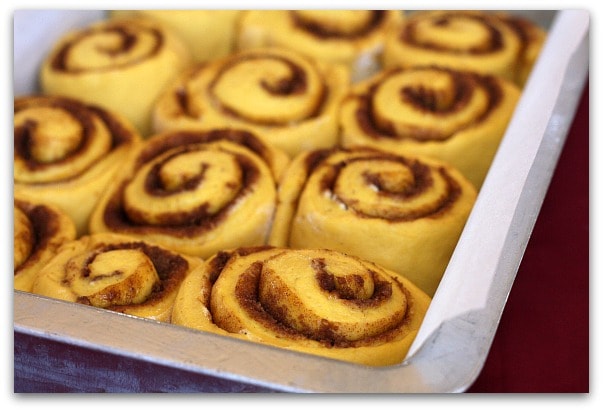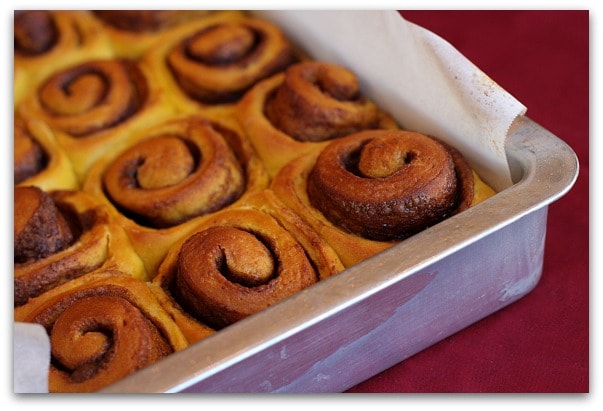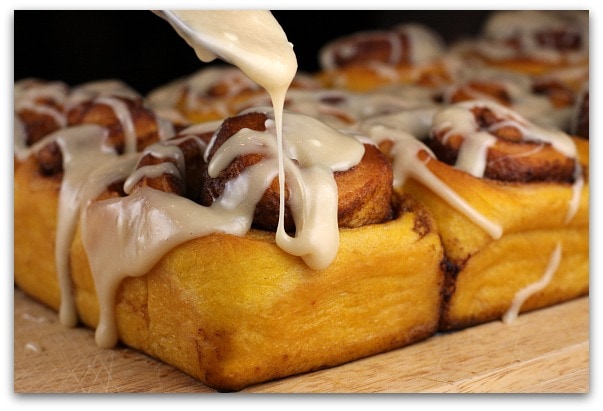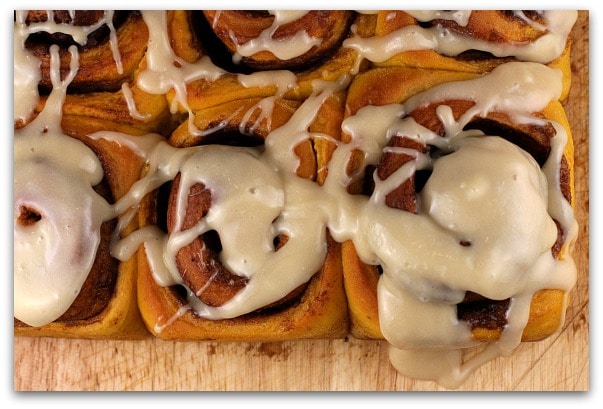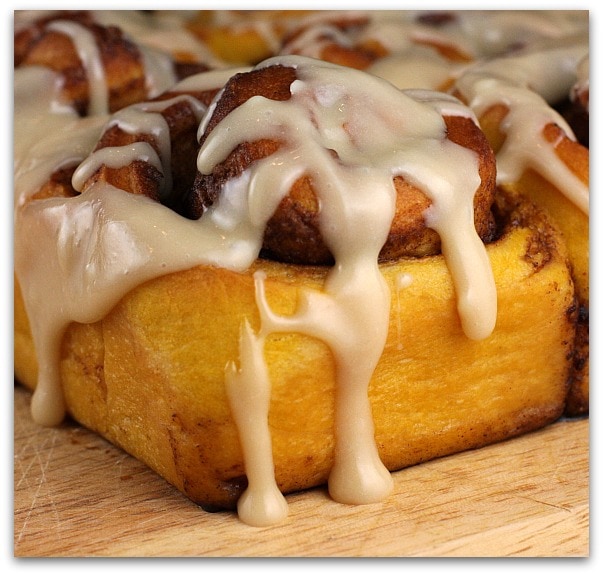 These cinnamon rolls rocked my house.  I made them one day, we ate them for dessert that night, and then we ate them again for breakfast the following morning.  Tender and sweet and cinnamony, and the perfect amount of maple icing drizzled on top.
This recipe can be found here: Pumpkin Cinnamon Rolls with Maple Icing
If you'd like to be entered for a chance to win a copy of the new Food Porn Daily Cookbook, here's what you must do…
The winner of the cookbook will be selected randomly at the end of the day on Sunday, November 7th. Good luck!  This giveaway is now closed!  The winner selected via random.org is commenter #158 Amanda L. Congrats!  Thanks to all for entering 🙂
If you'd like to purchase your own copy of the book, you'll find it here: Food Porn Daily Cookbook.