Here's a recipe for Foster's Market Blondies, one of the best blondie recipes ever!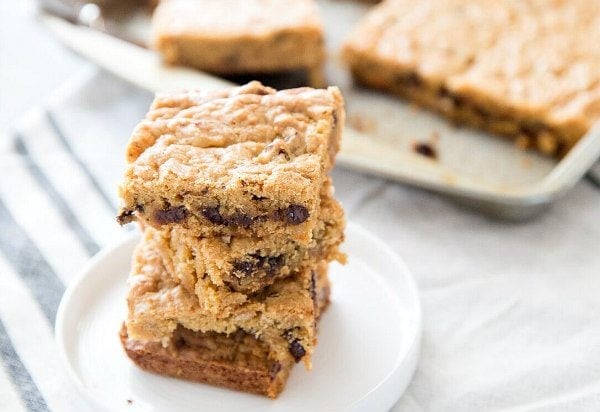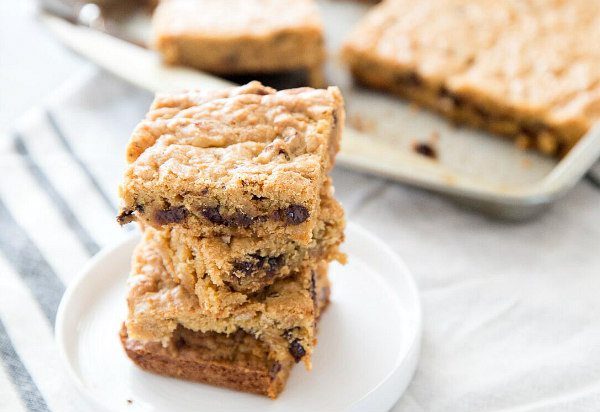 With this blondie recipe, you have the ultimate choice of adding in chocolate, butterscotch or peanut butter chips.  Butterscotch chips are my favorite since the flavor mixes so well with buttery blondies.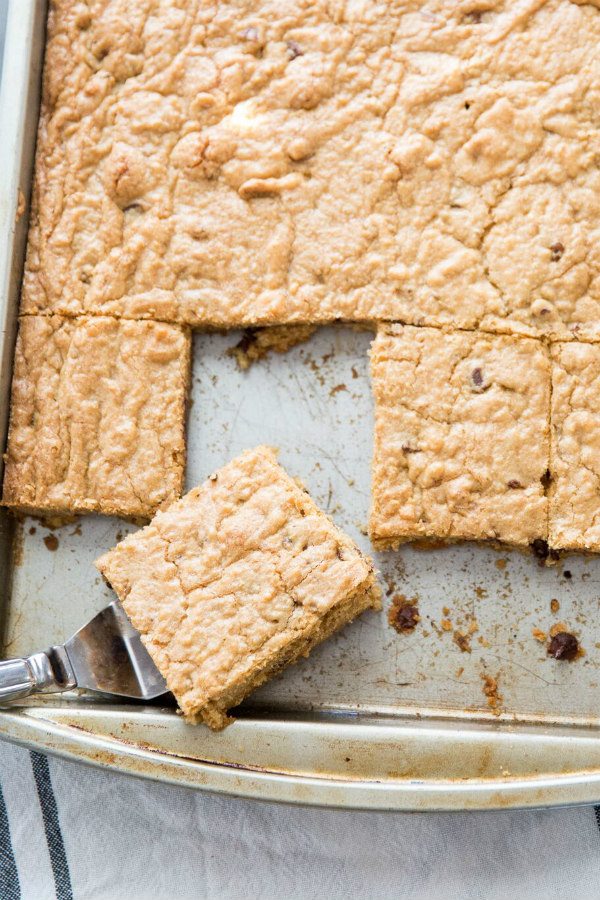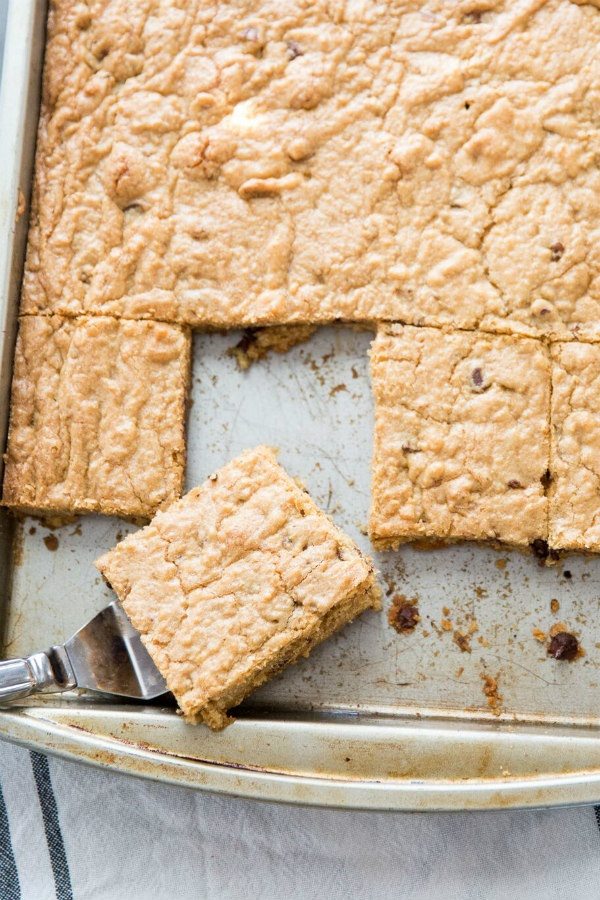 If you're looking for more blondie recipes, you will most definitely love my Snickerdoodle Blondies (a popular recipe).  Funfetti Frosted Blondies are fun for parties.   Pecan Pie Blondies look delicious. And I think these Elvis Blondies are a must-make.
Foster's Market Blondies
Yield:
2 dozen 3 1/2 x 3-inch blondies
Prep Time: 20 minutes
Cook Time: 40 minutes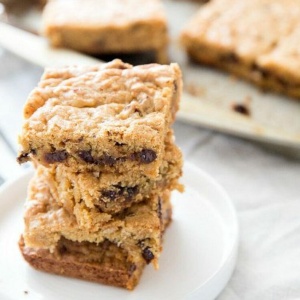 Ingredients:

4 cups all-purpose flour
1 1/2 teaspoons baking powder
1/2 teaspoon salt
1 1/2 cups (3 sticks) unsalted butter, softened
4 cups firmly packed light brown sugar
4 large eggs
1 tablespoon pure vanilla extract
2 cups (12 ounces) semi-sweet chocolate, butterscotch or peanut butter chips
2 cups finely chopped pecans

Instructions:

Preheat oven to 325°F. Lightly grease the bottom and sides of a 17x12x1- inch pan (a half-sheet pan) and set aside.
Sift together the flour, baking powder, and salt in a bowl, stir to mix, and set aside.
Combine the butter and brown sugar in a separate bowl and cream together with an electric mixer until light and creamy.
Add the eggs, one at a time, blending thoroughly after each addition until well blended. Add the vanilla and continue to beat until light and fluffy.
Stir the flour mixture into the butter and sugar mixture and combine just until the dry ingredients are moist and blended. Do not over-mix.
Fold in chips and pecans to blend. Pour the batter into the prepared pan.
Bake 40 to 45 minutes, until a toothpick inserted in the center comes out clean. Remove from the oven and cool 30 to 40 minutes before cutting. Trim the edges and cut into 2 1/2x3-inch bars. (For a smaller blondie, cut the bar in half down the center or on the diagonal.)

Tips:

For a decadent dessert, try these bars topped with vanilla, caramel, caramel, or coffee ice cream and drizzled with chocolate or caramel sauce.
SOURCE: RecipeGirl.com (via The Foster's Market Cookbook )