Here's a jazzed up burger… one that has a bunch of flavor and isn't your run-of-the-mill frozen disc that you throw on the grill with a hunk of cheese.  You've gotta like pineapple to enjoy this one:  Grilled Teriyaki Burgers with Pineapple.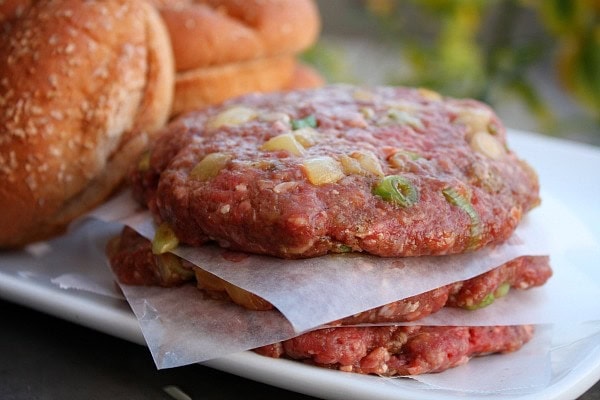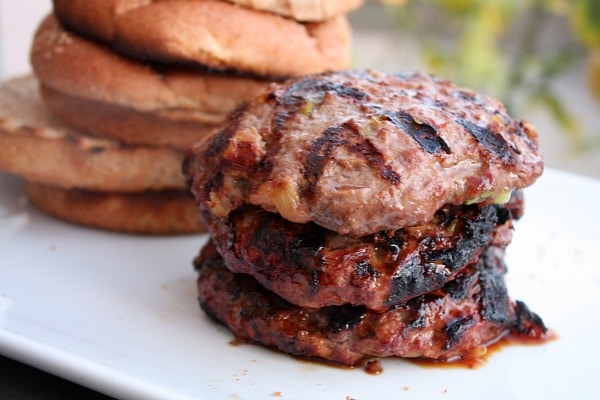 I like to throw some veggies on the grill too… my absolute favorite thing to grill.  I toss 'em with a little bit of olive oil, salt & pepper and a splash of balsamic vinegar.  They work best in one of these little baskets or holy pans that are made especially for grilling.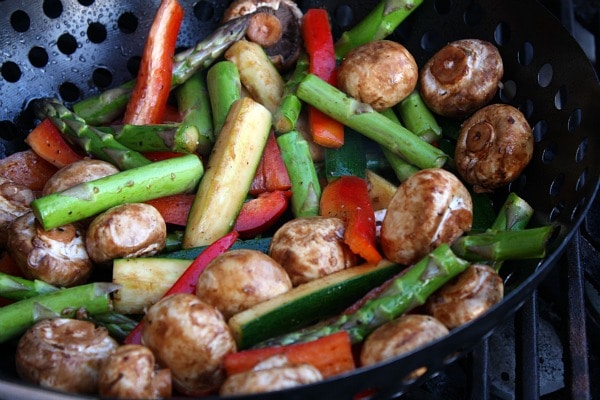 I adorn my teriyaki burgers with a slice of pineapple (if you have access to fresh, that is best) and just a splash of some sort of steak sauce.  That's all they need.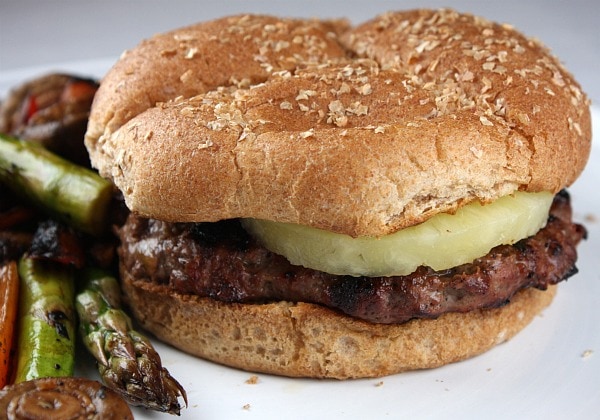 This recipe can be found here: Teriyaki Burgers