This recipe has been featured in a menu on the site: Italian Dinner Party.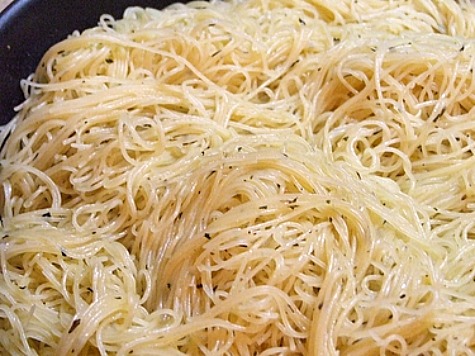 Honey- Garlic Angel Hair Pasta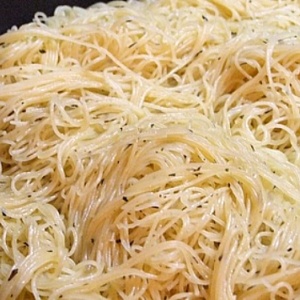 Pasta with honey? A dream come true for kids.
Yield:
4 main dish servings or 8 side dish servings
Prep Time:15 min
Cook Time:12 min
Ingredients:
16 ounces angel hair pasta
3 cloves garlic, minced
1/2 cup butter
1/4 cup honey
1 teaspoon dried basil
1 teaspoon dried thyme
1/4 cup grated Parmesan cheese
Directions:
1. Cook pasta according to package directions.
2. Meanwhile, in a large skillet, sauté garlic in butter. Stir in honey, basil and thyme.
3. Drain pasta; add to garlic mixture and toss to coat.
4. Sprinkle with Parmesan; serve immediately.