Happy Thanksgiving! I hope you're looking for something fun to do with your leftover turkey. Everyone makes soup (that's a must), and I'll show you my favorite in tomorrow's post, but for now I've gotta share a recipe that is perfect for utilizing a couple of your Turkey Day leftovers. I know what you're thinking. Cranberry and turkey go together pretty darn well, but in enchiladas?? Yes, trust me… they work in enchiladas too. Use some of your leftover turkey and canned cranberry sauce to make some of these Cranberry-Turkey Enchiladas.
Here's the How To:
Mix turkey with whole berry cranberry sauce, black beans, salsa, cheese, sour cream, cilantro, cumin, salt & pepper. Scoop some into the middle of a flour tortilla, wrap it and place it seam-side-down in a pyrex pan.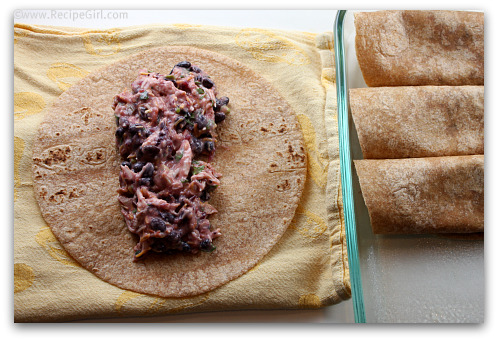 For the sauce, mix cranberry sauce with more salsa and a teaspoon of hot sauce. Spread it over the top of the stuffed enchiladas.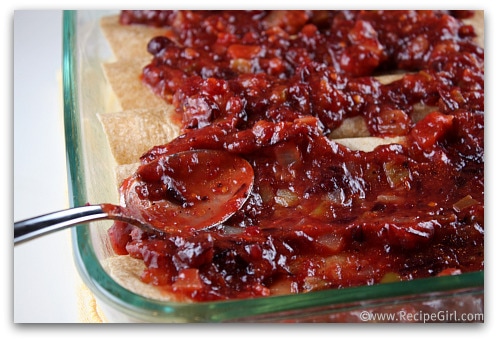 Sprinkle cheese on top.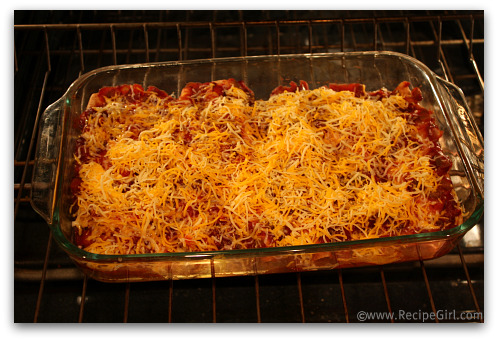 Bake until cooked through and cheese bubbling.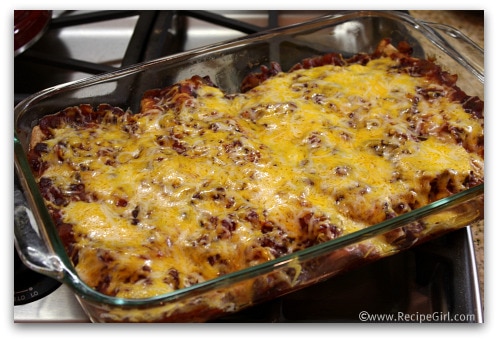 Plate it, top with sour cream, cilantro and a sprinkle of green onions.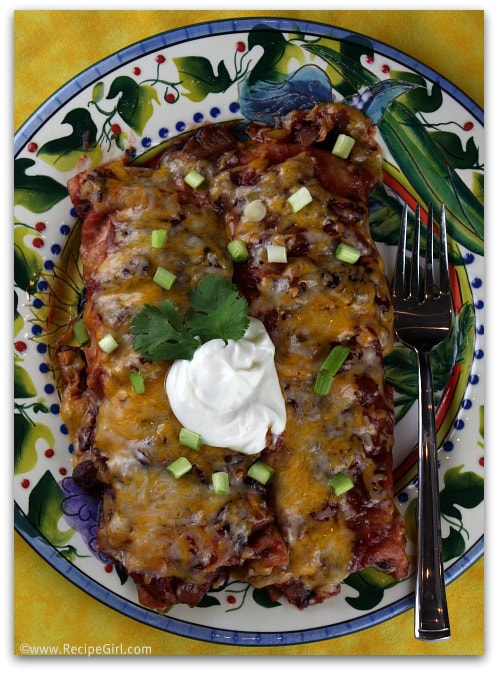 It's kid-friendly too (mine loved it)!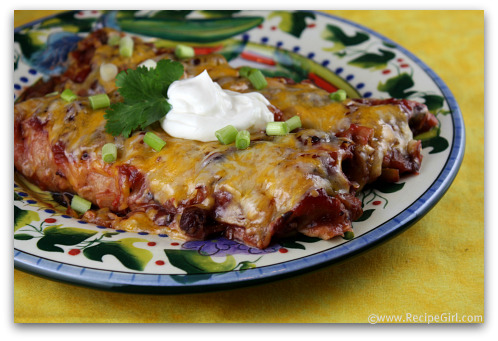 So if you need a break from the gravy, mashed potatoes and sweet potato souffle, try using your leftover turkey for enchiladas instead.
This recipe can be found HERE.