These Mountain Christmas Cookies are pretty much just like chocolate chip cookies, but with using m&m's in place of the chocolate chips.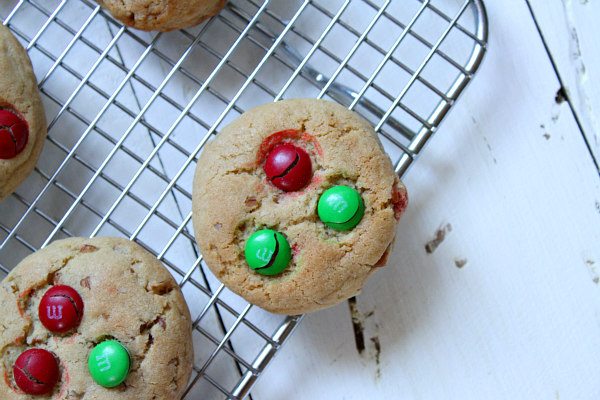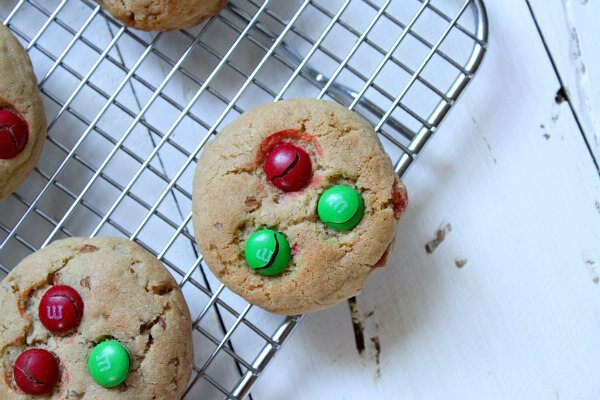 Why are they dubbed as mountain cookies?  Well, we baked them when we were spending celebrating the holidays up in the snowy mountains of Colorado and they were eaten up quickly.
That's a good enough reason to give them the "mountain" label!  They're hearty enough to nibble on after a long hike or a full day on the slopes.  Pecans are added in for a little protein boost!  You don't have to add the pecans, but the extra crunch is nice.  I find that if you use finely chopped pecans then that is best.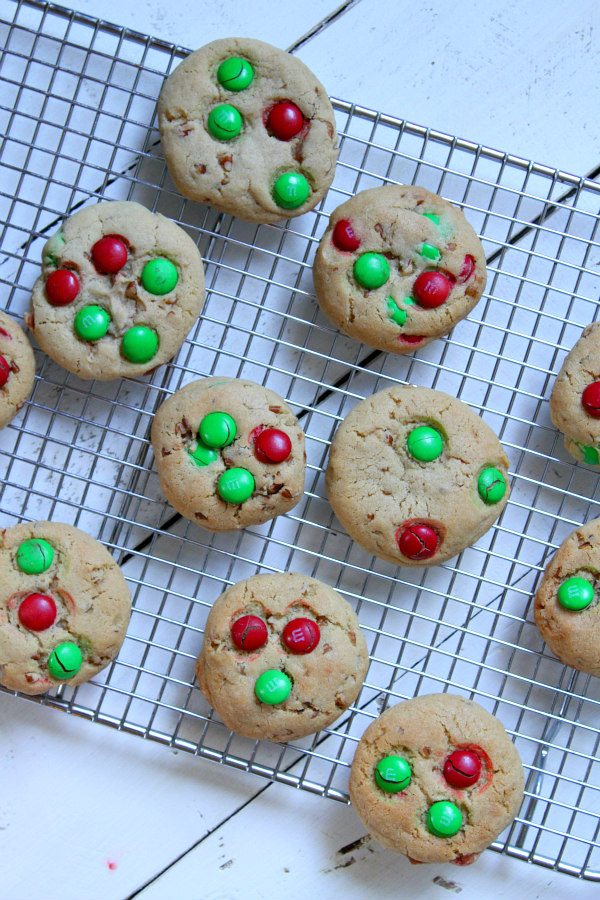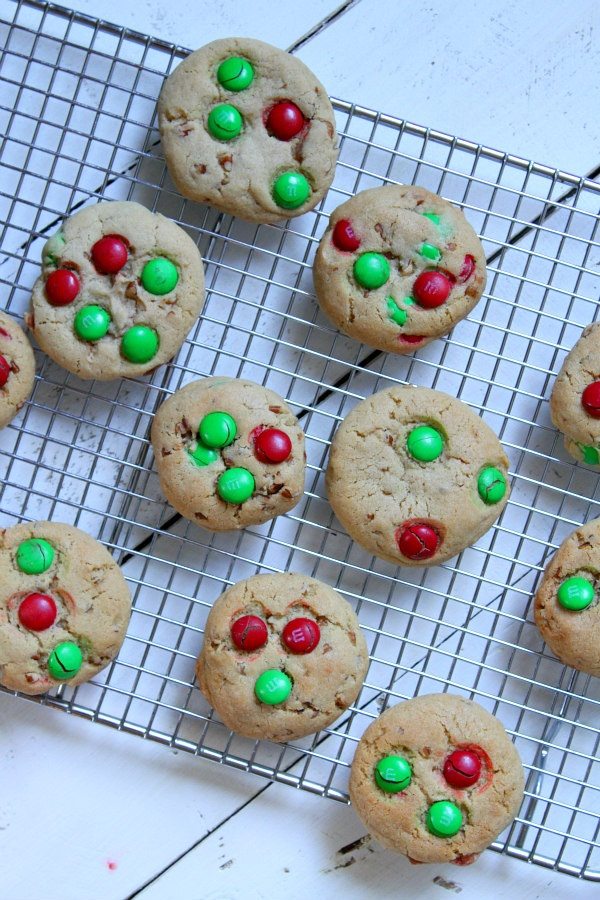 Mountain Christmas Cookies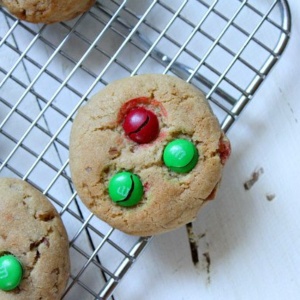 Yield:
2 dozen cookies
Prep Time:20 minutes
Cook Time:8 minutes
Ingredients:
1/2 cup (1 stick) butter, softened
1/2 cup shortening
1 1/4 cups packed brown sugar
3/4 teaspoon baking soda
3 large eggs
2 teaspoons vanilla extract
3 1/2 cups all-purpose flour
1 cup Christmas-colored M&M's
1 cup chopped pecans (optional)
Directions:
Preheat oven to 375°F. In a large bowl, beat butter and shortening with an electric mixer on medium speed for 30 seconds. Add brown sugar, baking soda and ¼ teaspoon of salt; beat until light and fluffy. Add eggs and vanilla; beat well.
Add flour, beating at low speed just until combined. Stir in M&M's and nuts (if desired).
Drop dough from rounded teaspoons 2 inches apart onto an ungreased cookie sheet. Bake 8-10 minutes or until golden. Cool cookies for 1 minute on cookie sheet. Using a wide spatula, transfer cookies to wire racks; cool.
Nutrition:
To store, place in layers separated by waxed paper in an airtight container; cover. Store at room temperature for up to 3 days or freeze for up to 3 months.
SOURCE:  RecipeGirl.com