One Pot Creamy Chicken and Vegetable Pasta is a meal that both kids and adults will love!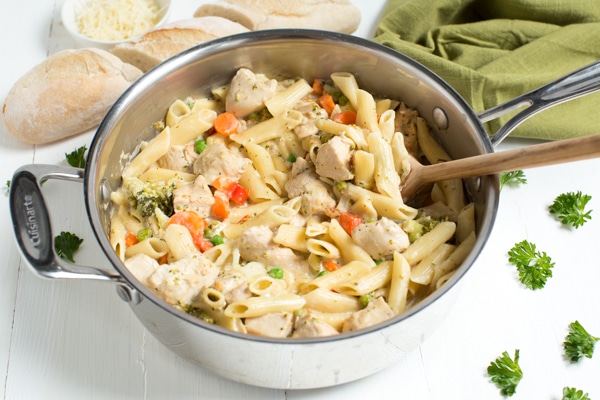 You can never have too many one pot recipes in your life.  There are many reasons why one pot meals are so popular. The clean up is easy and everything cooks in one pot (yes, everything including the pasta). One pot recipes are great for weeknights or even when you are entertaining for guests but don't want to spend a lot of time in the kitchen. Trust me, if you haven't tried a one pot meal then this One Pot Creamy Chicken and Vegetable Pasta should be the first one on your menu.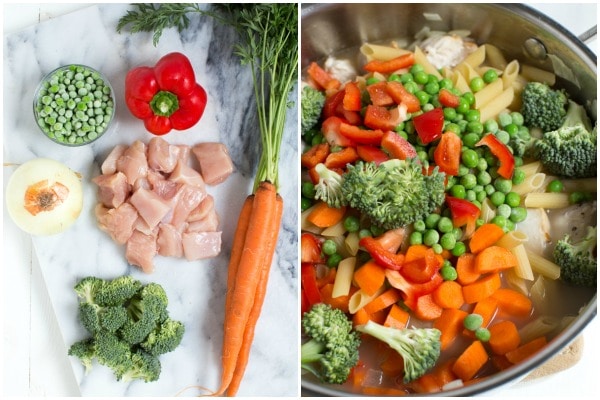 This meal is made with simple ingredients that you probably already have in your kitchen. Kids and adults will love it! Because the pasta is cooked with the other ingredients, it yields the most creamy consistency. Combine the chicken and pasta with vegetables such as peas, broccoli, red bell pepper, and carrots and create a meal that is packed with flavor.
It is important to follow the instructions when prepping any meal. Make sure you leave the lid on for the specified amount of time to allow the meal to cook. Follow the instructions and stir when needed. It really couldn't be any easier to make a tasty meal for your entire family!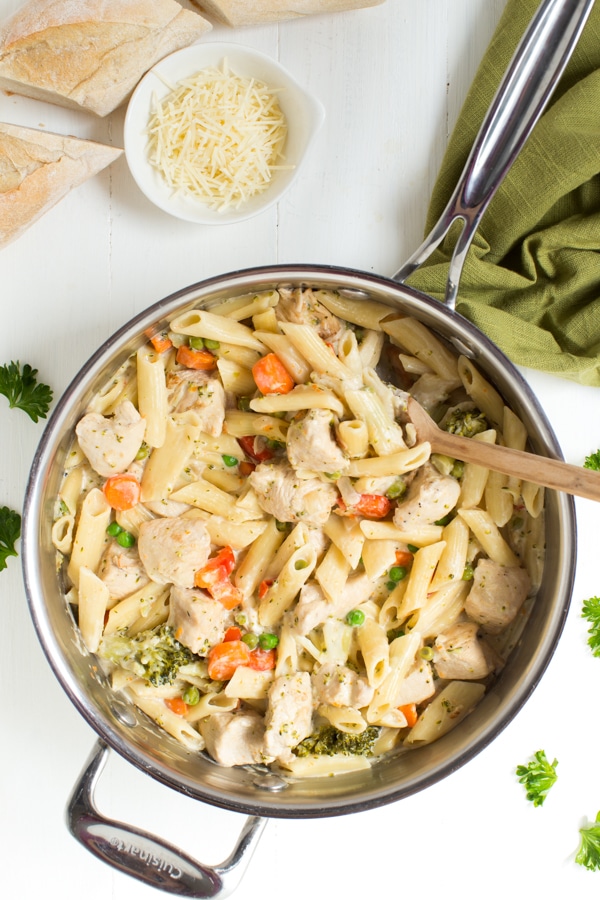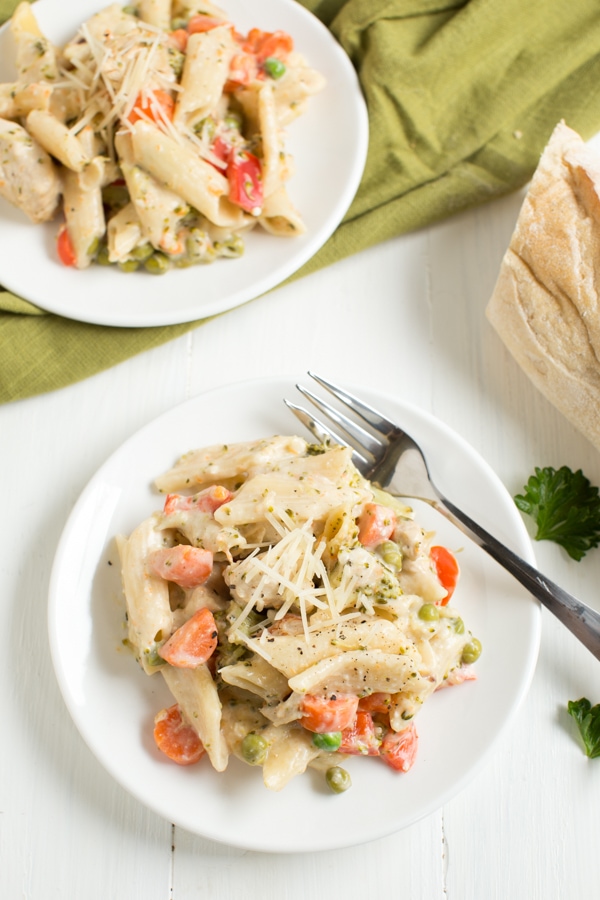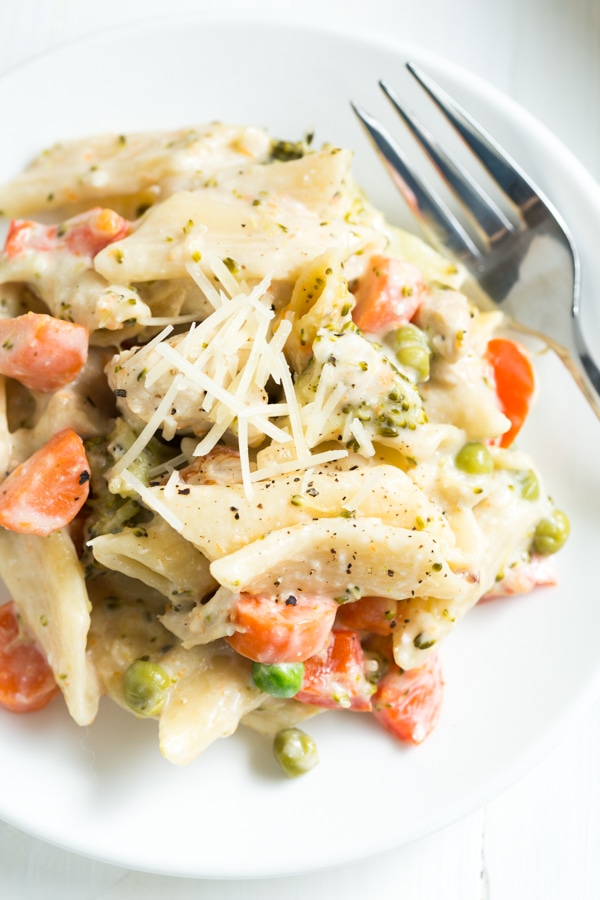 What are some of your favorite quick and easy dinner recipes? Do you have any one pot recipes that you really love?
One Pot Creamy Chicken and Vegetable Pasta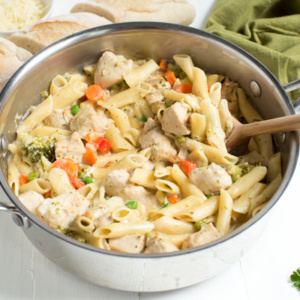 Yield:
about 4 large servings
Prep Time:10 minutes
Cook Time:30 minutes
Ingredients:
1 pound chicken breast, cut into 1 inch pieces
salt and pepper
2 tablespoons olive oil
1/2 cup diced yellow onion
1 tablespoon minced garlic
2 1/2 cups uncooked penne pasta
2 cups chicken broth
1/4 cup water
1 cup coarsely chopped fresh broccoli
1 small red bell pepper, seeded and chopped (about ¾ cup)
1/2cup coarsely chopped carrots
1/2 cup frozen peas
4 ounces cream cheese
1/2 cup shredded mozzarella cheese
1/4 cup grated parmesan cheese
fresh parsley, for garnish
Directions:
Season the chicken with salt and pepper; set aside.
In a 12-inch pan or skillet, heat the olive oil over medium heat. Add the onions and stir until soft, about 3 minutes. Add the chicken to the pan and cook until brown on both sides. Stir in the garlic and cook one additional minute. Add the uncooked pasta, chicken broth, water, broccoli, red bell pepper, carrots and peas. Stir, then bring to a boil. Reduce the heat to low, cover and simmer for 22 minutes. Uncover and cook until almost all of the liquid is absorbed, about 5 additional minutes. Remove from heat, and stir in the cream cheese, mozzarella cheese and Parmesan cheese. Stir until cheese is melted. Garnish with parsley, as desired. Serve immediately.
SOURCE: RecipeGirl.com
Here are a few more pasta recipes you might enjoy: