Here's a super simple recipe for breakfast baking:  Peanut Butter Banana Muffins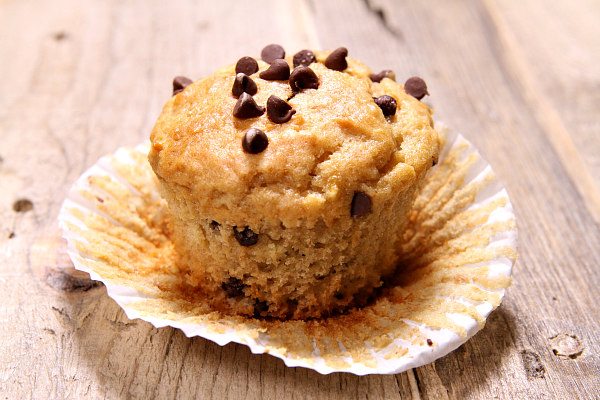 Ohhhhh, it's that time again.  That time when we have a bunch of over-ripe bananas sitting around on the counter and we don't really want to make banana bread… yet again.  Let's make muffins instead!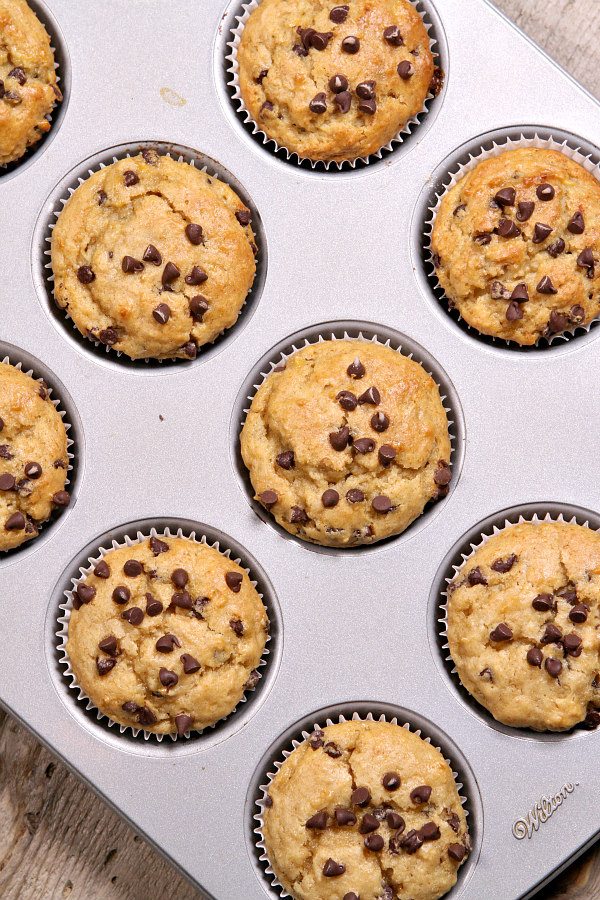 I really love banana bread, but I probably love muffins even more.  The fact that you can wrap them individually and pop them into the freezer for eating sporadically is very appealing to me.  If a whole loaf of banana bread is staring me in the face… well, then I'm gonna stuff my face until it's gone.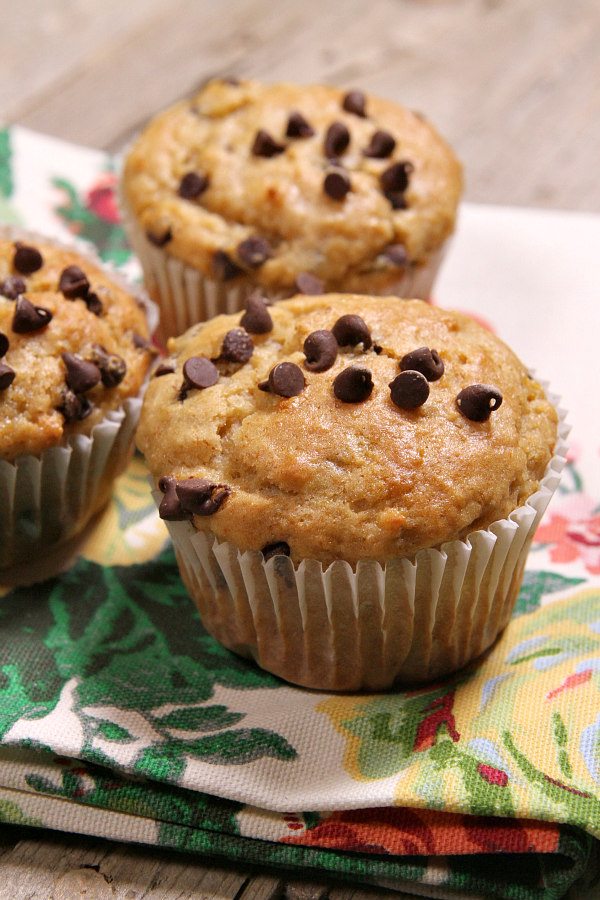 These banana muffins have peanut butter in them and a sprinkle of chocolate chips too.  They're the perfect treat for weekend baking– because then you'll get to eat them for breakfast whenever you want in the weeks to come.
Peanut Butter Banana Muffins
Yield:
12 muffins
Prep Time: 20 minutes
Cook Time: 25 minutes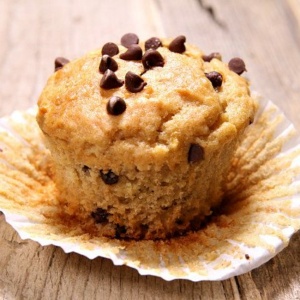 Ingredients:

1 1/2 cups all-purpose flour
1 teaspoon baking powder
1/2 teaspoon salt
1/4 teaspoon baking soda
1/3 cup (2/3 stick) butter, at room temperature
1/3 cup peanut butter (smooth or chunky)
1/2 cup packed brown sugar
1/3 cup granulated white sugar
1 large egg
1 teaspoon vanilla extract
1/2 cup plain yogurt
1/2 cup mashed ripe banana (about 1 1/2 medium)
1/2 cup mini chocolate chips (+ additional to sprinkle on top of the batter)

Instructions:

Preheat the oven to 375 degrees F.  Line a muffin tin with muffin papers.
In a medium bowl, whisk together the flour, baking powder, salt and baking soda.
In a large bowl, use an electric mixer to combine the butter, peanut butter, brown sugar and white sugar.  Beat for 2 minutes, or until well-combined.  Mix in the egg, vanilla, yogurt and banana.
Add the dry ingredients and the 1/2 cup chocolate chips and mix just until combined (over-mixing will result in tough muffins).
Divide the batter between the 12 muffin cups (3/4 full) and sprinkle with a few additional chocolate chips.
Bake 25 to 27 minutes, or until the muffins are golden brown and the tops are springy.

Nutrition:

Muffins may be stored (covered) at room temperature for up to 3 days.  They may also be frozen!
Here are a few more banana muffin recipes you might enjoy: