This comforting Pear and Ginger Muffins recipe comes from Nigella Lawson's cookbook- Nigella Express.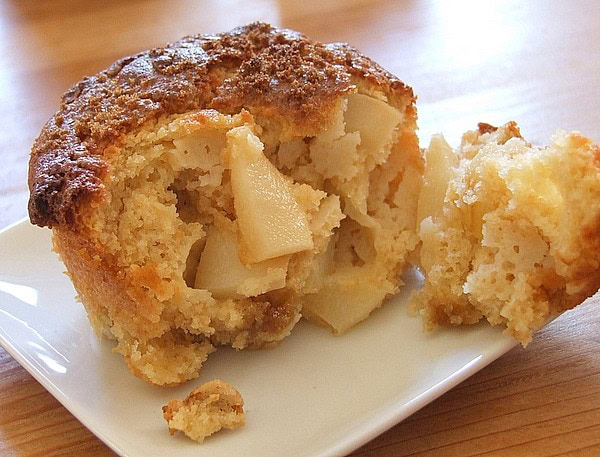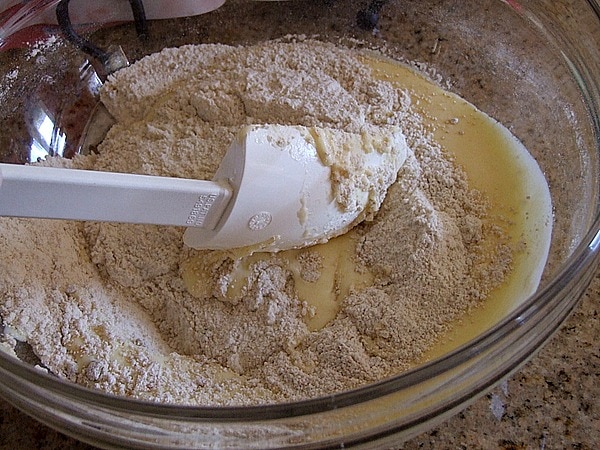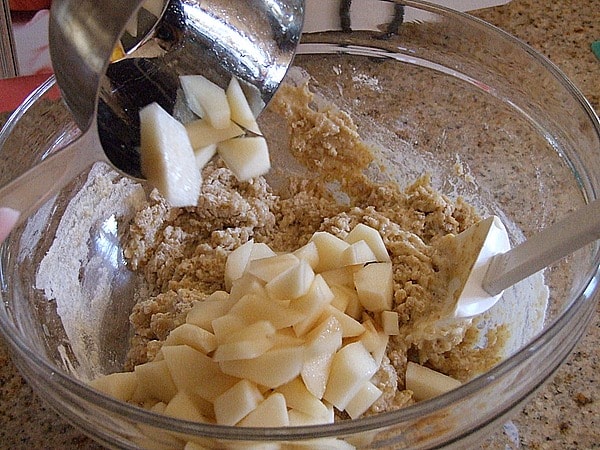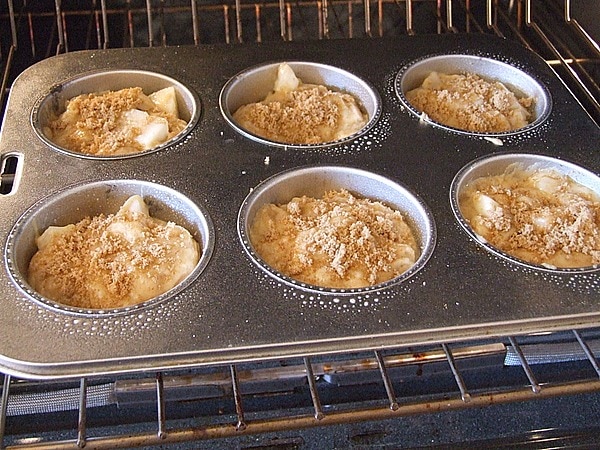 Simple= whisk the dry, whisk the wet, combine, add pears and scoop into tins. There's a sprinkle of brown sugar on top. I made 6 giant muffins with this recipe, so it would typically make 12 regular-sized muffins.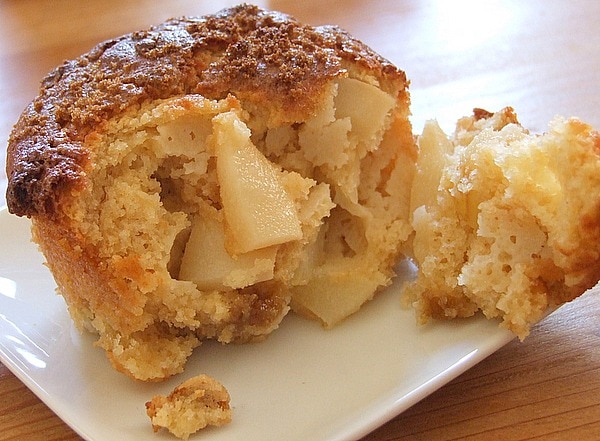 They rise nicely and are super moist. With 1 teaspoon of ginger within, they definitely have a ginger flavor. Fresh pears are the way to go- they are just so fresh and delicious, especially when eaten while warm and oozing with the juicy fruit. The brown sugar gives it a crispy crust of sweetness on top.
Pear and Ginger Muffins
Tender chunks of pear mixed with a ginger-flavored batter and baked into a moist, pull-apart muffin.
Yield:
12 muffins
Prep Time: 15 min
Cook Time: 20 min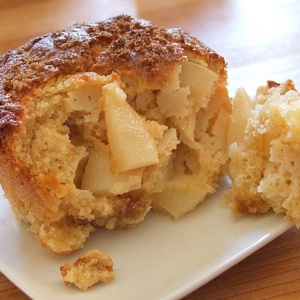 Ingredients:

1 3/4 cups all-purpose flour
3/4 cup granulated white sugar
1/2 cup + 6 teaspoons light brown sugar, packed
2 teaspoons baking powder
1 teaspoon ground ginger
2/3 cup sour cream
1/2 cup vegetable oil
1 Tablespoon honey
2 large eggs
1 1/2 cups pears, peeled & chopped to 1/4-inch dice

Instructions:

1. Preheat oven to 400°F. Line a 12-cup muffin pan with paper muffin cups

2. Whisk dry ingredients in a large bowl: flour, granulated sugar, the 1/2 cup of brown sugar, baking powder, and ground ginger.

3. In a medium bowl, whisk the sour cream, oil, honey, and eggs together and then fold this into the dry ingredients, mixing just until incorporated (don't over-mix).

4. Stir in diced pear and then divide the batter evenly among the muffin cups. I like to use an ice cream scoop to neatly and evenly distribute the batter into the muffin pan.

5. Sprinkle each one with 1/2 teaspoon brown sugar and then bake for 20 minutes. Remove to a cooling rack. Best eaten when still a little warm.