This Pipeable Cream Cheese Frosting Recipe is perfect for piping beautiful swirls onto cakes and cupcakes…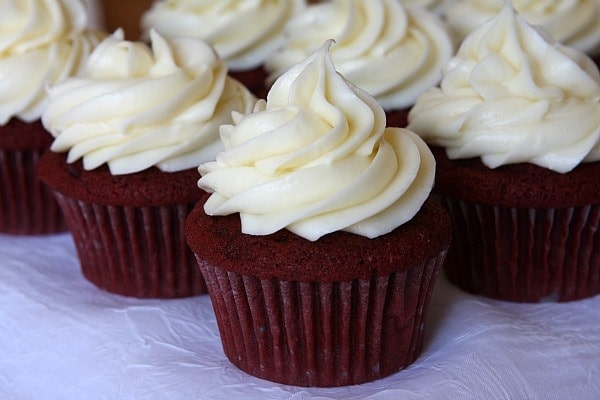 Pipeable Cream Cheese Frosting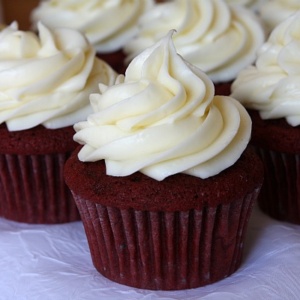 Yield:
Enough for 24 cupcakes if frosting is spread, 18 cupcakes if frosting is piped on tall
Prep Time:10 minutes
Ingredients:
2 (8 ounce) packages

cream cheese

, at room temperature-- or just a little bit chilled

1/2 cup (1 stick)

butter

, at room temperature

2 1/2 cups

powdered sugar

, sifted

1 teaspoon

vanilla extract
Directions:
1. In a medium bowl, use electric mixer to combine cream cheese and butter; beat just until creamy. IF YOU BEAT THE CREAM CHEESE TOO LONG, THE MIXTURE WILL BE TOO SOFT FOR PIPING.
Mix in the vanilla, then gradually add the powdered sugar- 1/2 cup at a time. Mix until the frosting ingredients are completely combined- do not over-mix. Check the consistency at this point. If it seems too soft, go ahead and add a little more sifted powdered sugar. If it seems too thick, mix in a teaspoon or so of milk. Use the frosting to frost your cake or cupcakes immediately- either by spreading or filling a piping bag, or store in a covered container in the refrigerator until ready to use (should be used to frost the same day).
I can't stress enough... if you over-mix, the frosting will be too soft for piping.  Adding more powdered sugar will just make it softer.
SOURCE: RecipeGirl.com