Processed in your ice cream maker, this Pomegranate Blood Orange Sorbet recipe is both tart and sweet!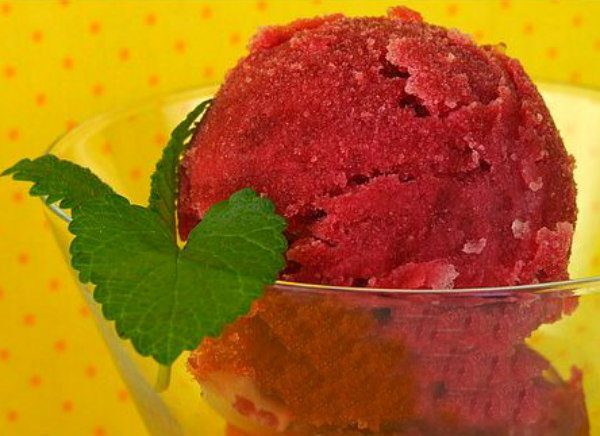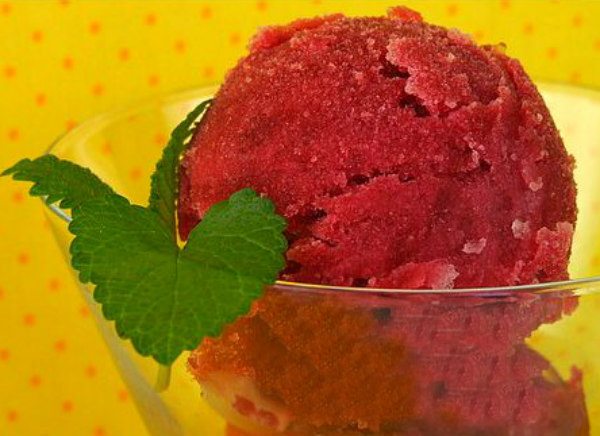 Pomegranate Blood Orange Sorbet
Yield:
About 3 cups
Prep Time: 15 minutes + chill and processing time
Cook Time: 5 minutes
Ingredients:

2 cups pomegranate juice
1 cup freshly squeezed blood orange juice
1 tablespoon freshly squeezed lemon juice
1 cup water
1/2 cup brown sugar
1/8 teaspoon ground cinnamon

Instructions:

Combine water and brown sugar in small saucepan. Bring to a boil and boil vigorously for 5 minutes. Remove from heat and combine with pomegranate juice, blood orange juice, lemon juice and cinnamon. Cover and refrigerate overnight.
Process in ice cream maker according to manufacturer's instructions. It should take about 20 to 25 minutes to freeze up and get nice and slushy. Scoop into freezer-safe container; freeze at least 3 hours or up to several days.

Tips:

When ready to serve, you'll likely need to take your sorbet out of the freezer and let it sit at room temperature for a few minutes until it's soft enough to scoop.
SOURCE:  RecipeGirl.com