This Pork with Peach Sauce is a good recipe to make now that school is starting up again.  It's a quick and easy, hassle-free dinner recipe using fresh and juicy seasonal peaches!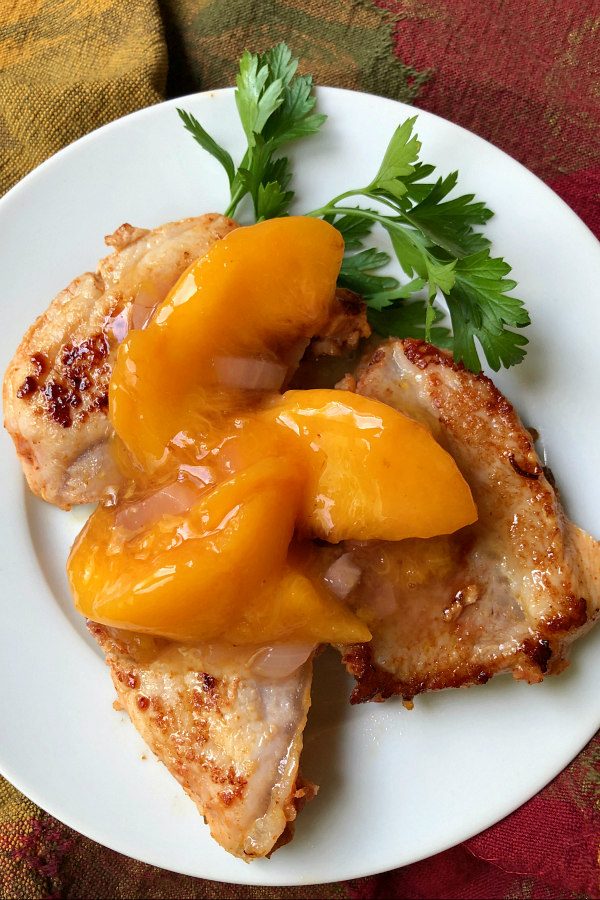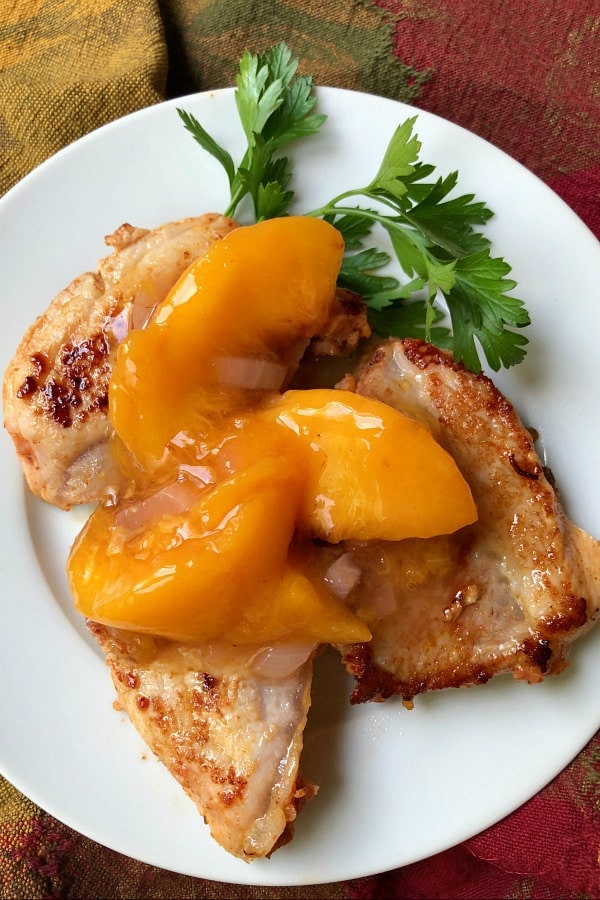 The crazy season is back.  The kids are back in school (relief!), but all of the homework and activities surrounding back-to-school time can make dinner preparation kind of challenging.
My goal today is to share a recipe that is really easy to make (less than 30 minutes), and to give you a recipe that the kids will like too.  This recipe for Pork with Peach Sauce fits both of those needs!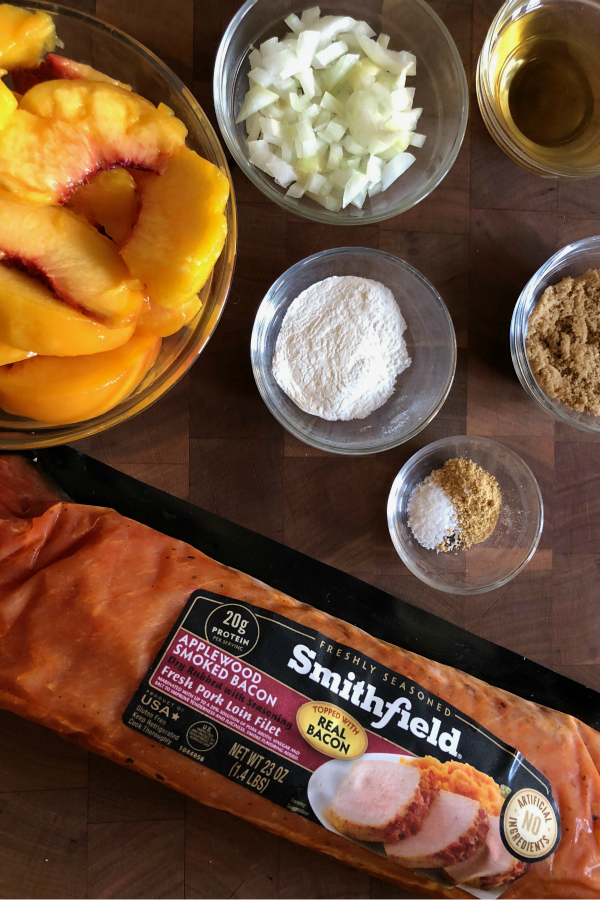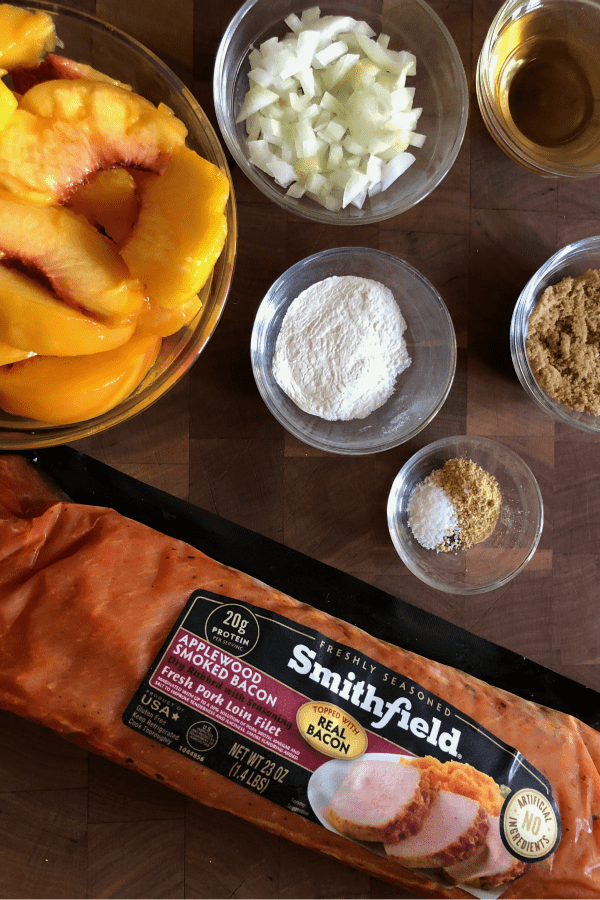 The recipe begins with Smithfield Applewood Smoked Bacon Marinated Fresh Pork Loin Filet.  100% fresh pork is slow-marinated and perfectly seasoned (no artificial ingredients).  I use Smithfield's already-marinated pork quite often because the flavors are always spot-on and so easy to make for dinner.
This variety of pork is so perfect for this recipe because it has already been seasoned, and you don't have to wait for anything to marinate.
WHERE DO YOU BUY SMITHFIELD PORK?
I see the Smithfield pork products most often at Walmart, but several grocery retailers around the country carry their products too– Bashas, Winco and Fry's to name a few.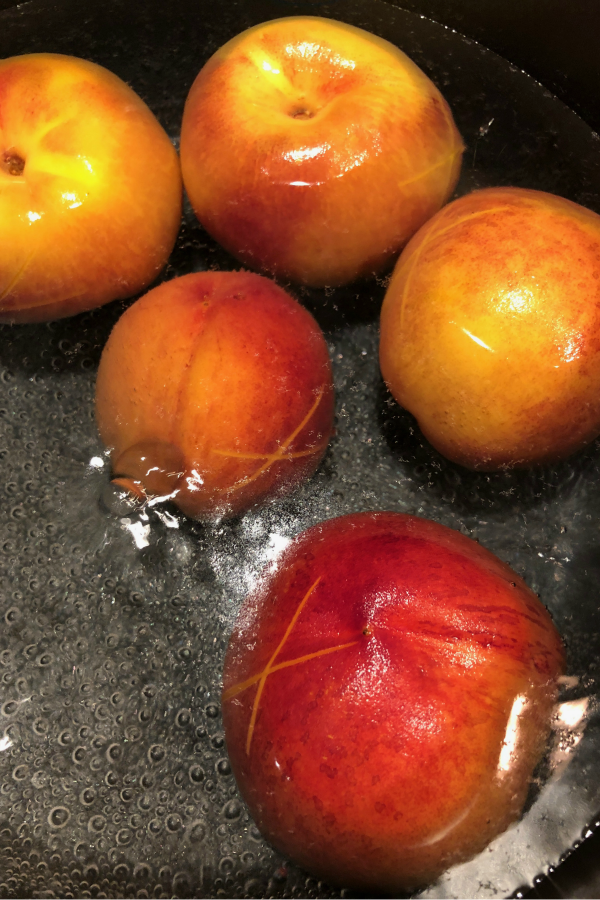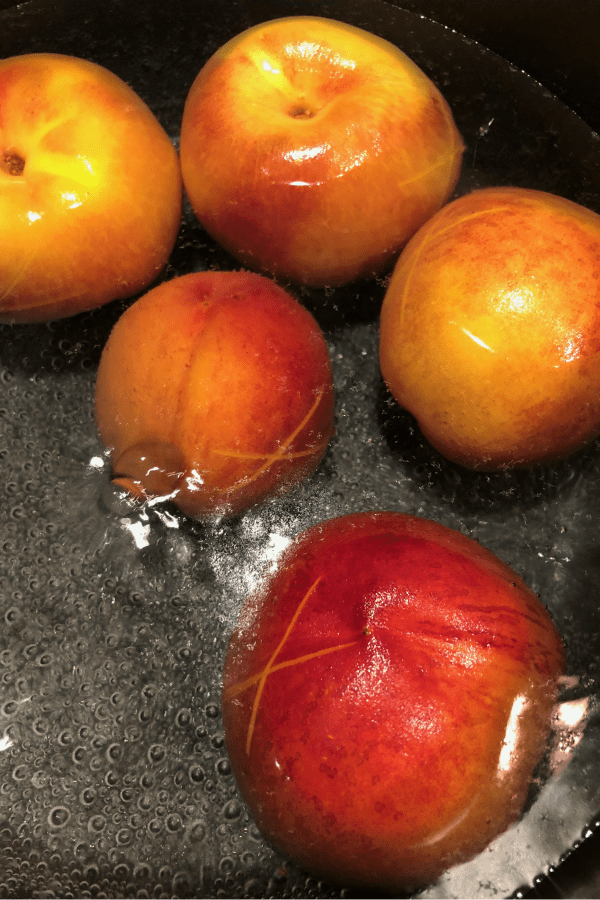 This Pork with Peach Sauce recipe calls for using fresh peaches.  If you're not up for using fresh peaches, you can sub canned or frozen peaches for fresh.
How to Peel Peaches:
You'll need to remove the fuzzy skin of the peaches.  It's pretty easy to do (and this is a handy tip if you ever want to make fresh peach pie too!)  Score the peaches with an "X."  Drop peaches into a large pot of boiling water.  Let the peaches roll around in the boiling water for 30 seconds to 1 minute (until the skins loosen).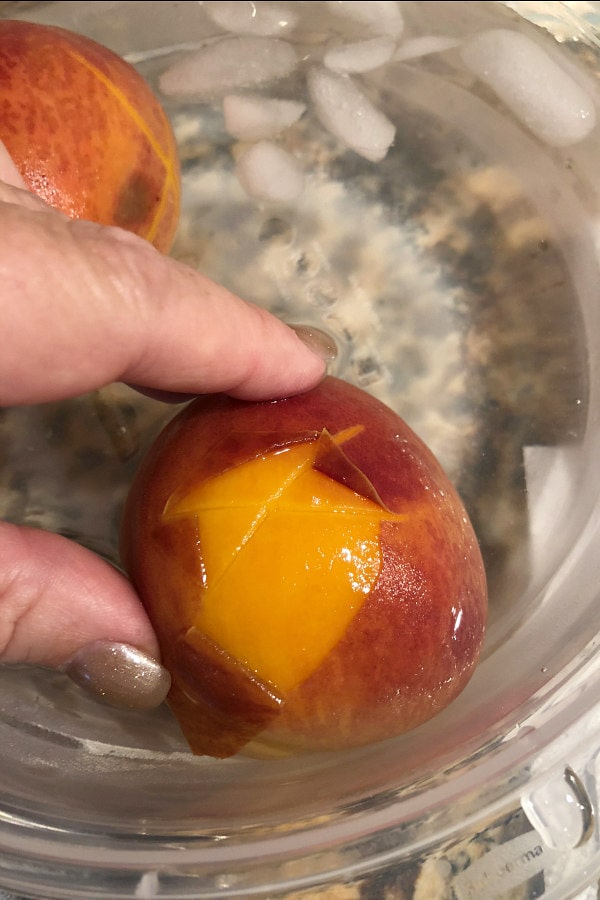 Remove the peaches from the boiling water and add them to a bowl of ice water (about 30 seconds).  Remove the peaches to a cutting board and use your fingers to slide the skins off.  It's that easy!  Just cut them in half to remove the pits, slice them, and now your peaches are ready for anything.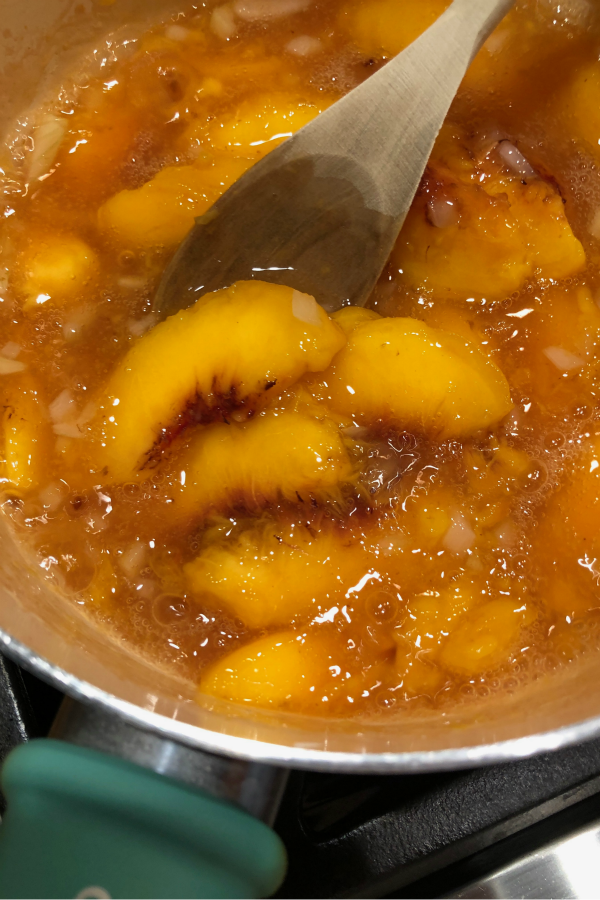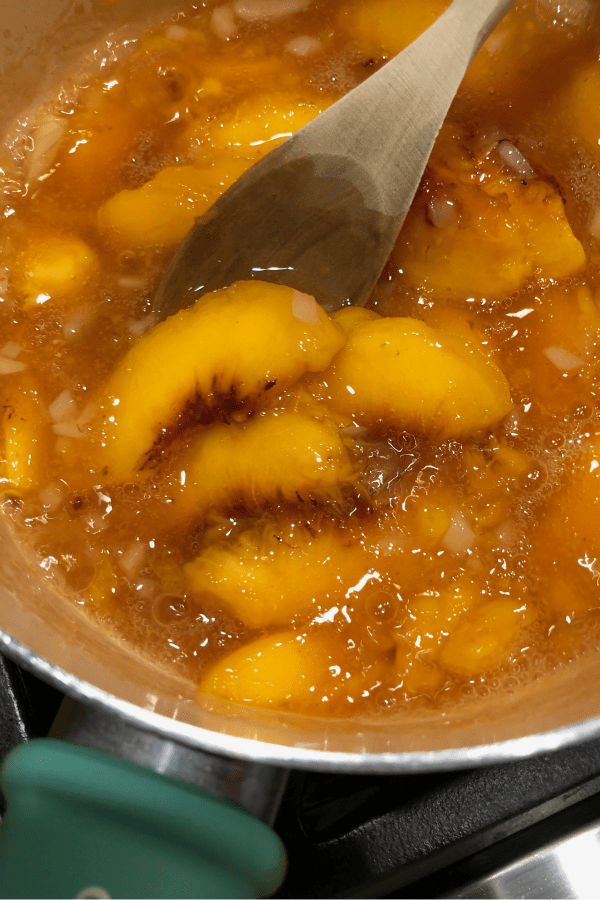 The fresh peach sauce is very easy to make.  Just combine the sauce ingredients and bring them all to a boil, then reduce to a simmer until the peaches soften up, begin to break apart and the sauce thickens.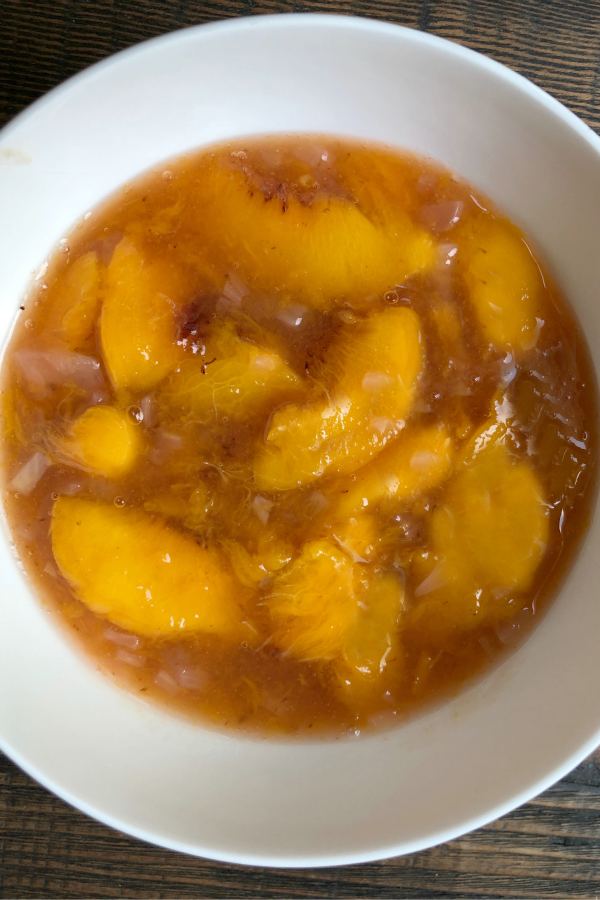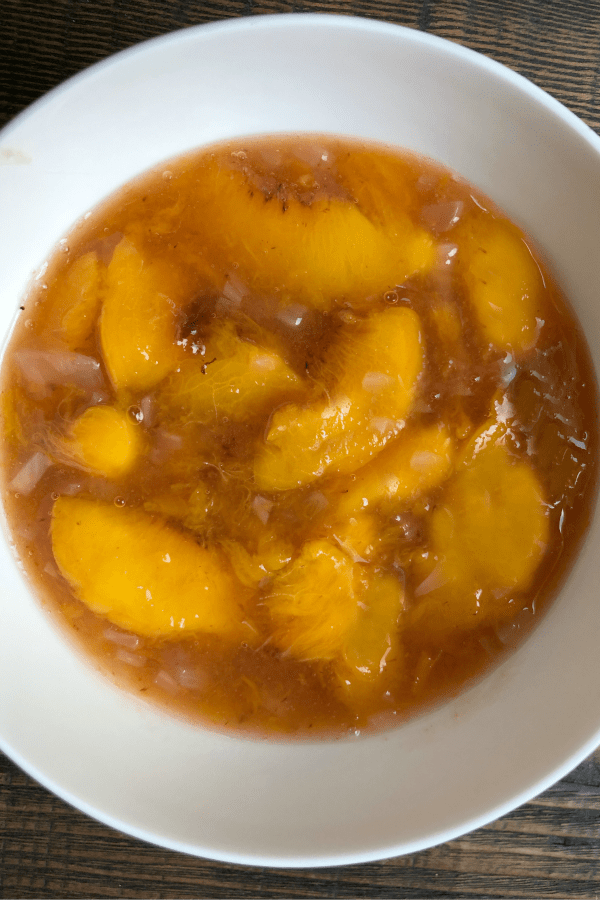 And there is your beautiful fresh peach sauce!  I like to make this either the night before or sometime in the afternoon.  Then it can be refrigerated and easily re-heated at dinnertime.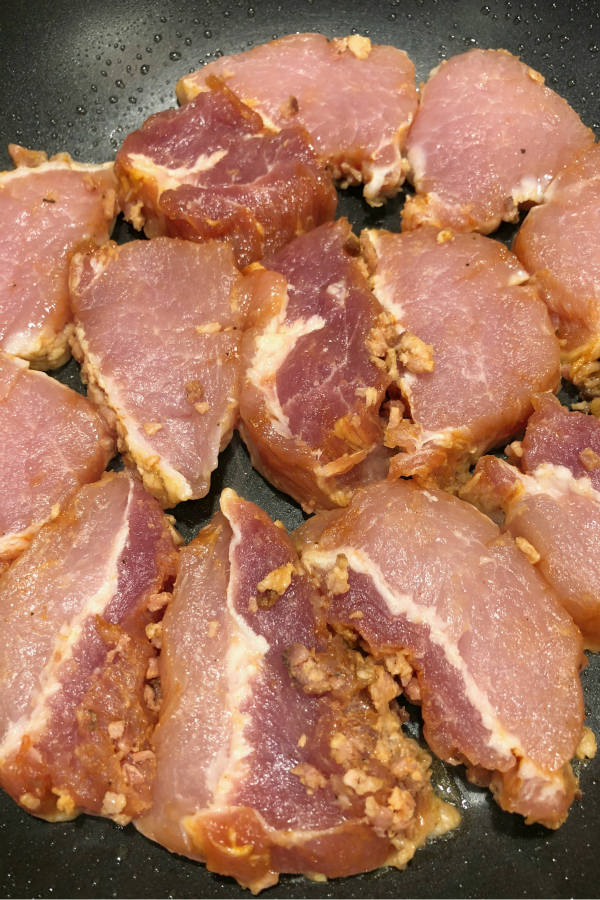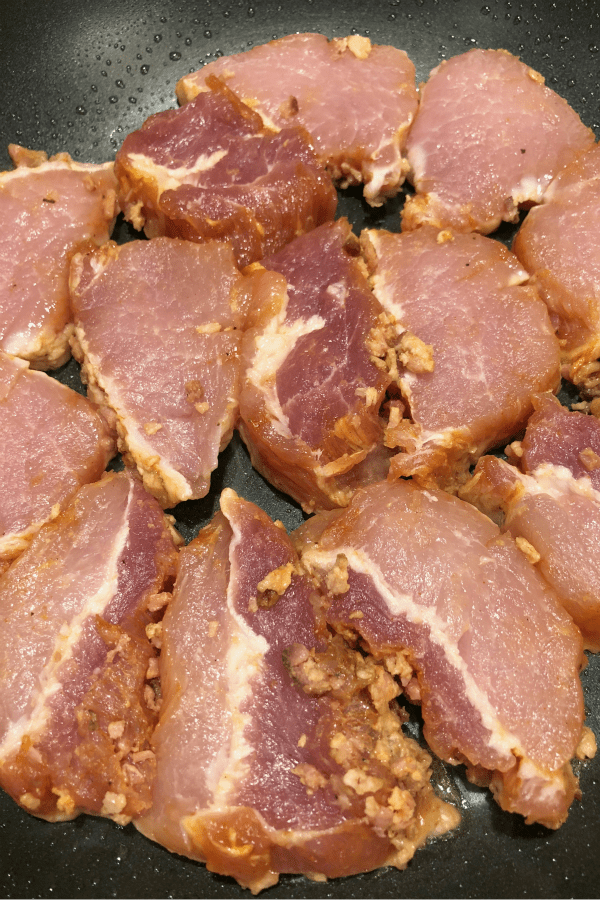 Since the pork is already marinated and smack-full of wonderful flavor, you'll just go ahead and remove it from the packaging, scrape away the extra bacon bits, slice the pork and sauté it in a hot skillet.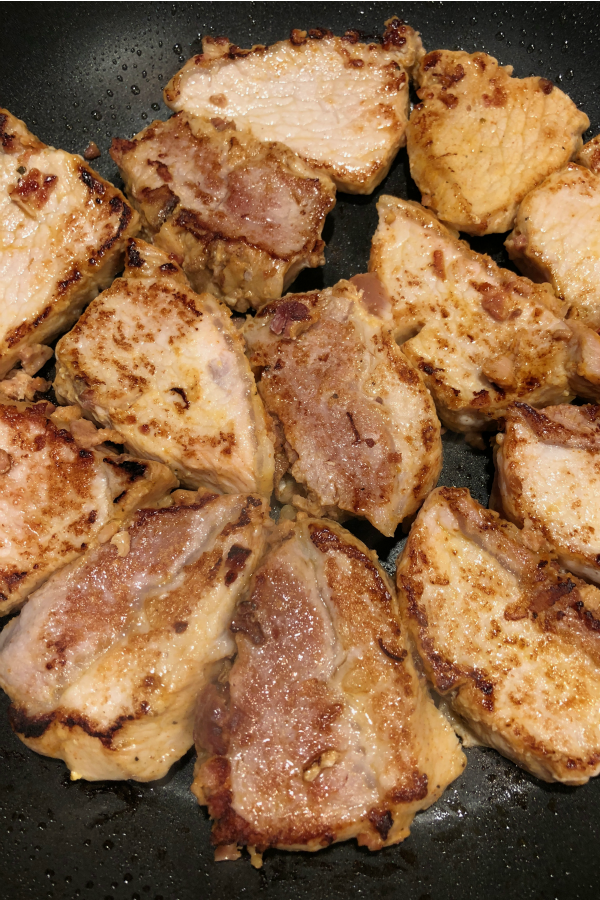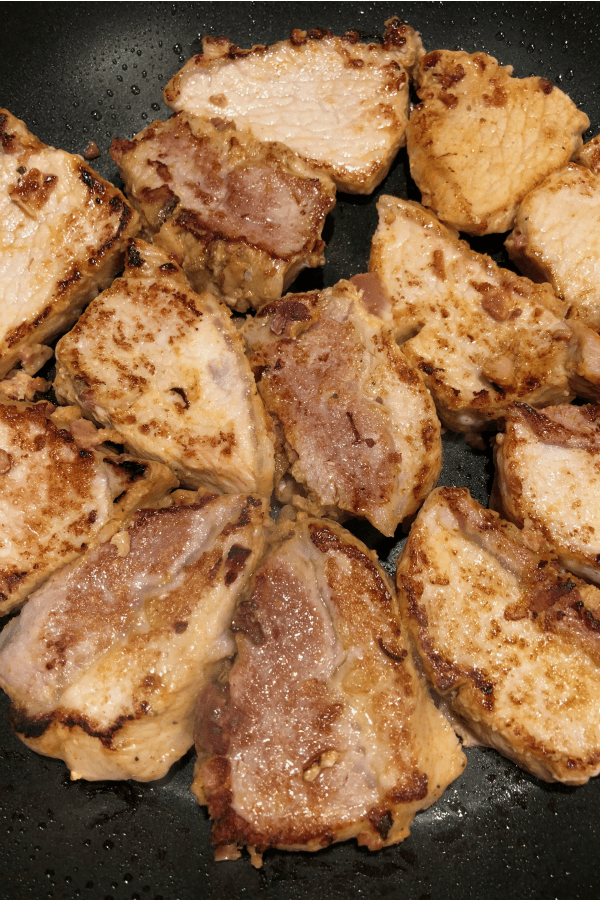 The whole thing takes about 6 or 7 minutes since the pork cooks up so quickly.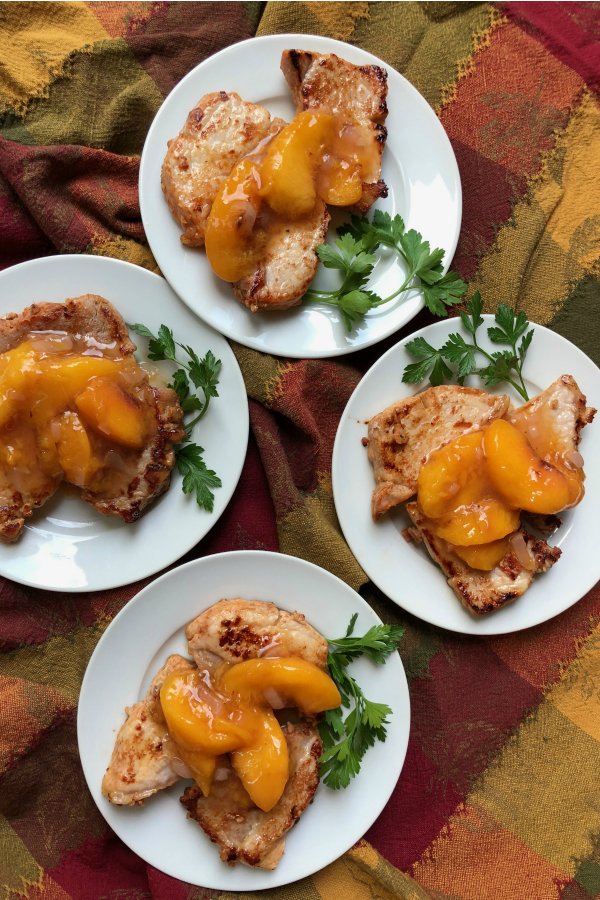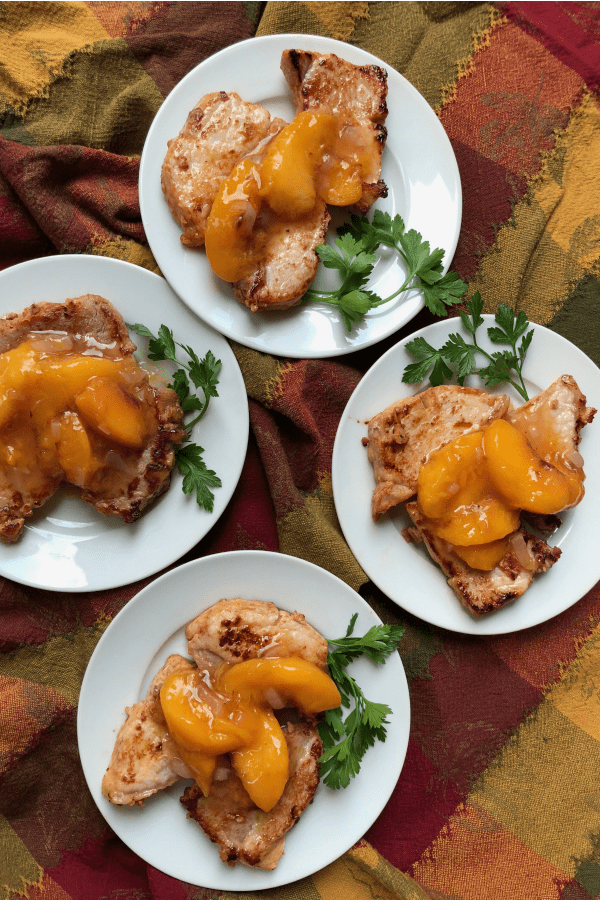 Spoon warm peach sauce on top, and there is your Pork with Peach Sauce super easy weeknight dinner recipe!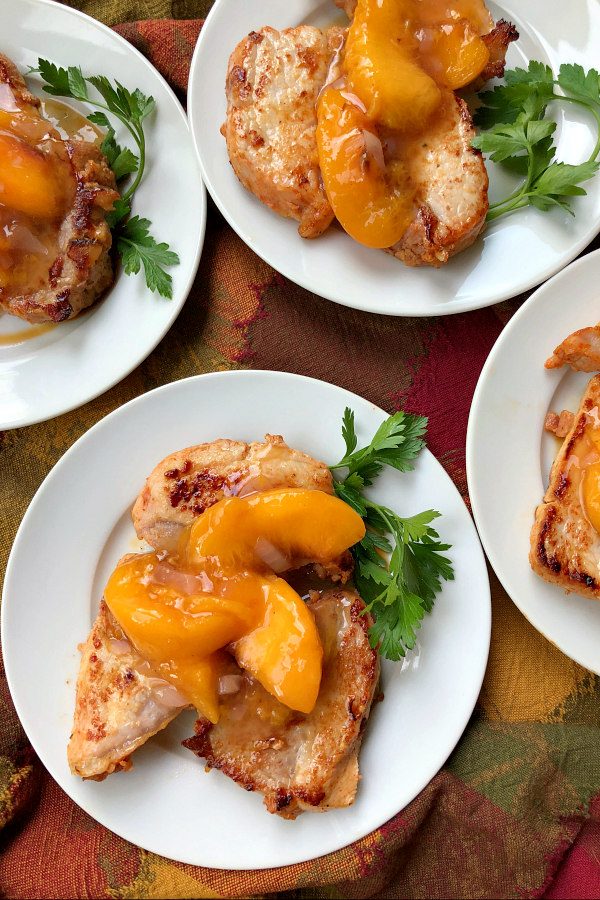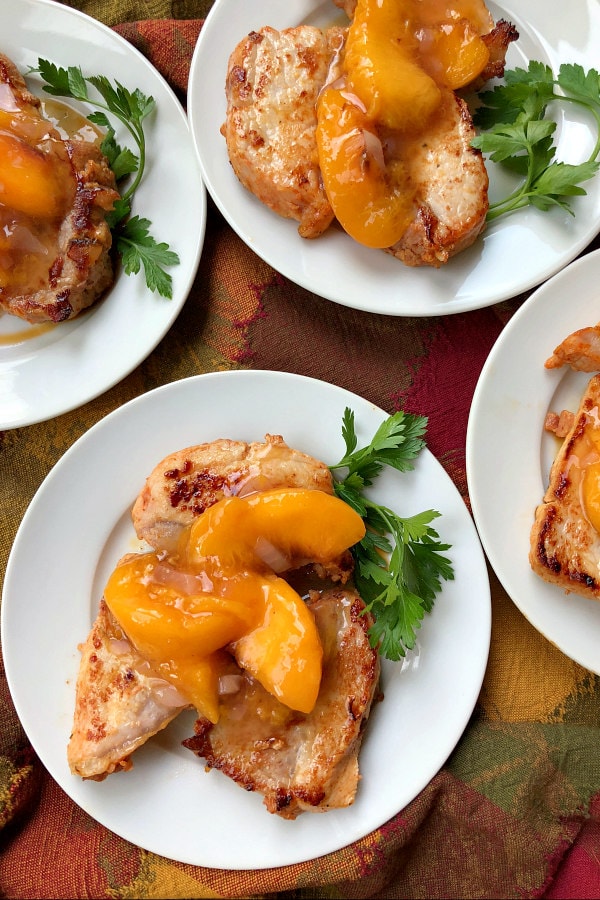 Smithfield® is partnering with cookbook author, actress, designer, and mom of two, Haylie Duff, to create exclusive recipes and time-saving tips that help busy families answer the age-old question, "What's for dinner?"  A couple of her original, quick and easy recipes include Pork Loin Banh Mi Bowls, and Pork Gyros with Fresh Tzatziki, featuring Smithfield Marinated Fresh Pork.
Visit SmithfieldRealFlavorRealFast.com to view these quick and easy meal ideas, as well as the "Real Fresh, Real Flavor, Real Fast" recipe inspiration center, complete with wine pairings.
Win a Trip to Napa Valley!
Consumers can enter a time-saving tip contest by sharing how they fit home-cooked meals into their busy weeknight routines for a chance to win a trip to Napa Valley, California, plus hundreds of other great prizes.  Sounds fun- take me with you if you win!
If you're looking for more pork recipes, you might also enjoy my Grilled Pork and Vegetable Teriyaki Noodle Bowls, this One Pan Pork with Creamy Mushroom Sauce and these delicious Grilled Pork Burrito Bowls.
Pork with Peach Sauce
Quickly sauteed pork loin slices are topped with a most delicious warm fresh peach sauce.
Recipe Details
Ingredients
SAUCE:
2

cups

fresh sliced peaches (skin removed)

-- can also used canned

1/3

cup

finely chopped sweet onion

2

tablespoons

cider vinegar

1

tablespoon

brown sugar

1

tablespoon

cornstarch

1/2

teaspoon

ground ginger

1/8

teaspoon

salt
PORK:
23

ounces

Smithfield Applewood Smoked Bacon Marinated Fresh Pork Loin Filet
Instructions
PREPARE THE SAUCE:
Place all of the sauce ingredients in a medium saucepan with 1/4 cup water. Bring to a boil, reduce heat, and simmer until thickened and the peaches begin to soften and break apart a bit- about 8 minutes. Remove from heat and set aside.

Remove the pork from the package and scrape off a good amount of the bacon bits. Slice into medallions. Heat a large nonstick skillet, spray with nonstick spray and saute the medallions until golden on one side- 3 to 4 minutes. Turn over and cook the other side- about 3 minutes.

Serve pork medallions with peach sauce.
Notes
You may substitute a regular pork loin or pork tenderloin to be served with the peach sauce.
Nutrition
Serving:
1
serving
,
Calories:
236
kcal
,
Carbohydrates:
18
g
,
Protein:
19
g
,
Fat:
10
g
,
Saturated Fat:
3
g
,
Cholesterol:
55
mg
,
Sodium:
1014
mg
,
Potassium:
165
mg
,
Fiber:
1
g
,
Sugar:
12
g
,
Vitamin A:
250
IU
,
Vitamin C:
6.1
mg
,
Calcium:
8
mg
,
Iron:
0.2
mg
Disclosure:  This post has been written in partnership with Smithfield to share their line of marinated pork.  This is a product that I know and use in my kitchen.  For more quick and easy meal ideas, visit SmithfieldRealFlavorRealFast.com. All opinions shared are my own.