This recipe has been featured in a menu on the site: Cinco de Mayo Dinner Party.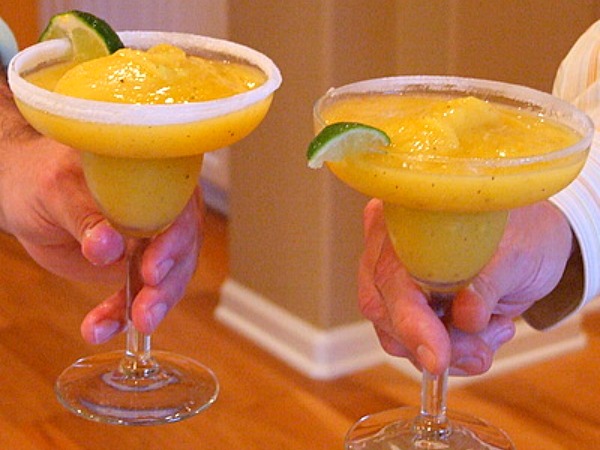 Spotted Gecko Margaritas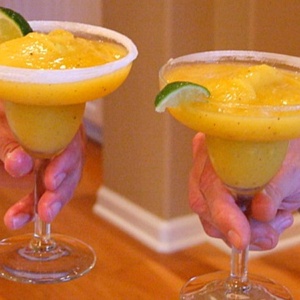 Very refreshing flavors in this sweet margarita. These were plowed through and we had to make several batches at our Cinco de Mayo party!
Yield:
About 3 drinks
Prep Time:20 min
Ingredients:
4 1/2 ounces tequila
2 ounces triple sec
2 ounces prepared sweet and sour mix
1 ounce fresh lime juice
2 ripe mangoes, peeled, seeded & chopped
1/2 cup frozen pineapple chunks
1 whole kiwi fruit, peeled & chopped
3 cups ice
lime wedges for garnish
superfine sugar
Directions:
1. Combine all ingredients through ice in blender and process until smooth.
2. Place sugar in low, flat bowl. Run lime wedge around rims of margarita glasses and dip rims lightly in sugar.
3. Pour drinks into margarita glasses and serve.
Tips:
*If you wish to make a non-alcoholic version (for yourself... or for the children), just leave out the tequila and triple sec and pour in a little orange juice instead. It's still delicious!