Driscoll's Berries contacted me recently to see if I'd like to explore the idea of coming up with a unique recipe for strawberry shortcake.  Since this is a product that I buy at my market often, and since I love strawberries more than any other berry option, I was totally and completely on board for this task.  I shared a story with Driscoll's about my background with strawberry shortcake, and I created a recipe that was a takeoff from something that my grandmother used to make me:  Strawberry Shortcake Skillet Cobbler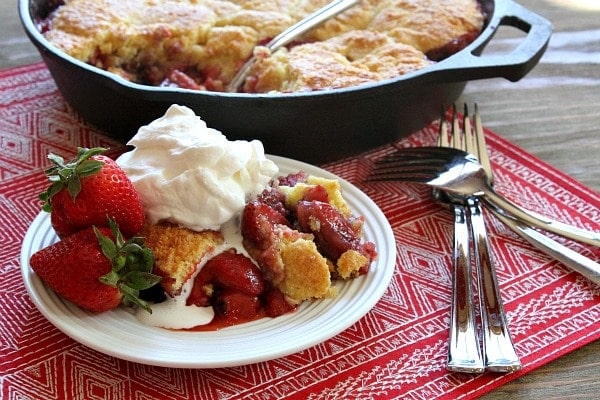 This is strawberry shortcake made all at once- in a cast-iron skillet.  The strawberries are piled onto the bottom, and the shortcake cobbler is dabbled on top and baked until golden brown.  Sweetened whipped cream is dolloped on top.  Here's how you make it: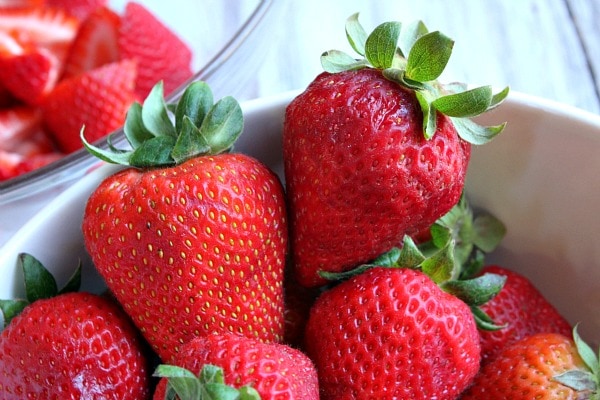 Look for the brightest, sweetest, most-beautiful strawberries you can find (I recommend Driscoll's Berries– Driscoll's has been growing strawberries for over 100 years. Each berry is hand-picked and must meet quality standards for sweetness, size and color… so they tend to be pretty awesome berries!)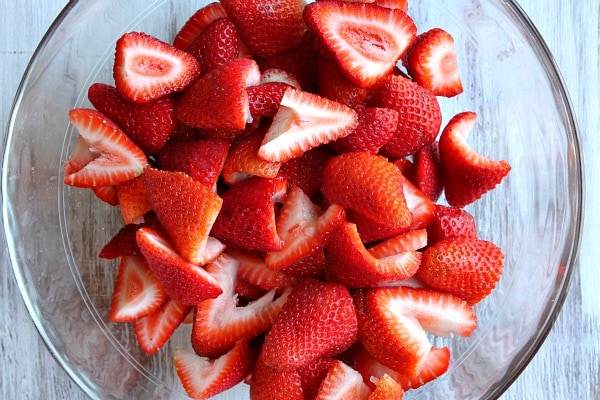 Hull the berries (take the green tops off and carve out some of the tough, woody white part, if your berries have that).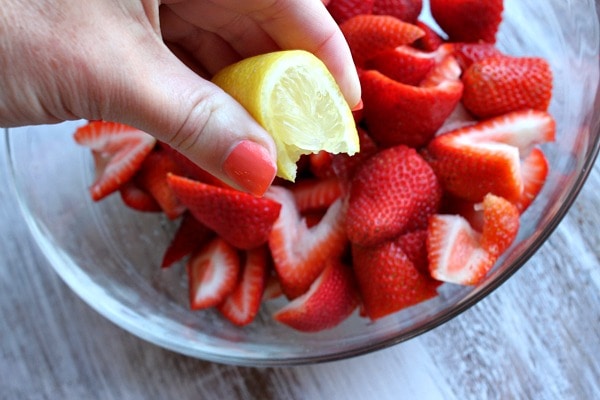 Add a squeeze of lemon juice.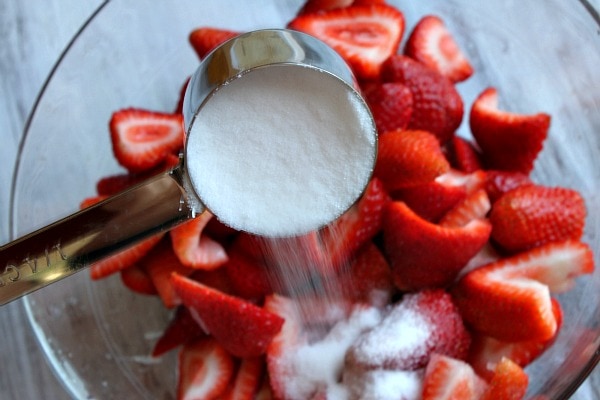 Pile on a good dose of sugar.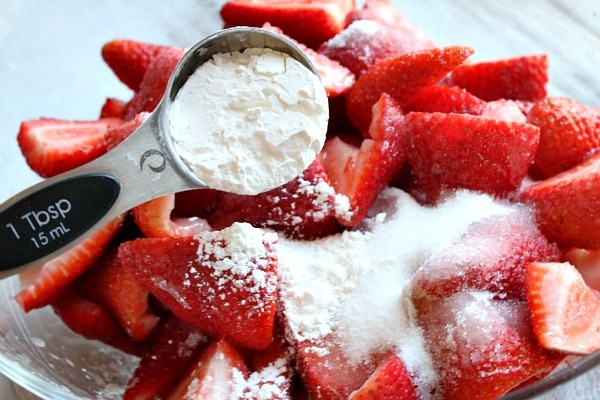 Add cornstarch to combine with the sugar and the strawberries- it will mix with the natural juices in the strawberries to help create a thick and syrupy sauce.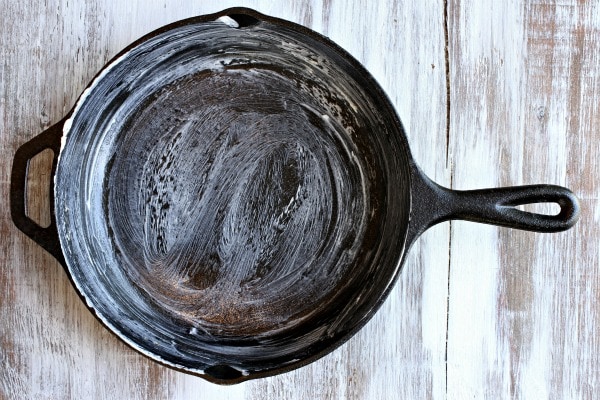 Butter your cast iron skillet.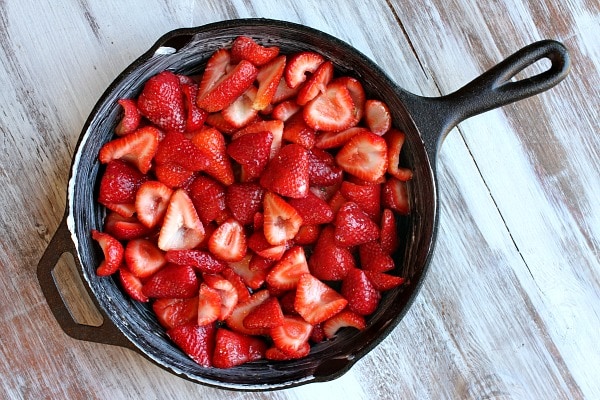 Pour your strawberries into the skillet, scraping all juices in there too.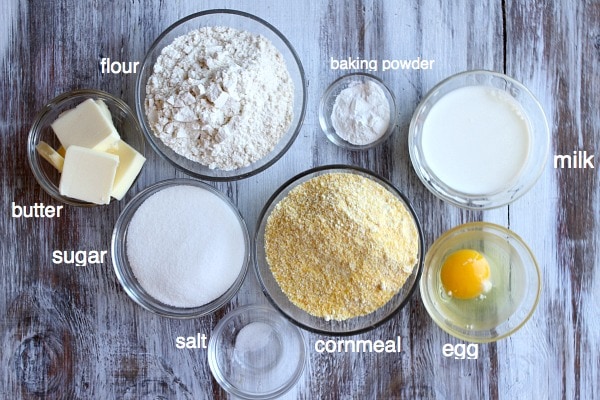 Time to make the shortbread cobbler- using ingredients pointed out here!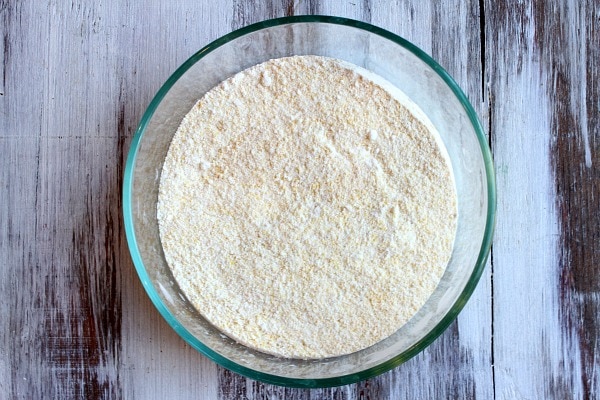 First mix flour with the cornmeal.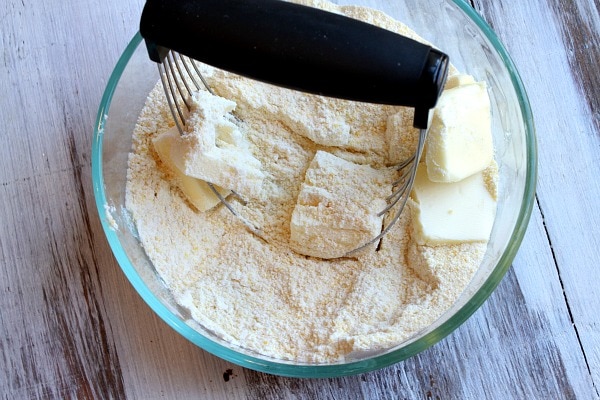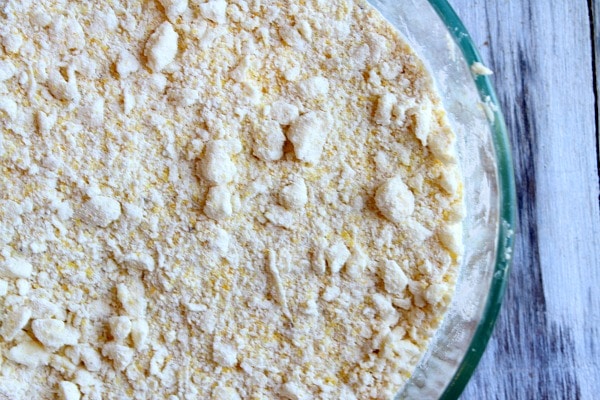 Cut in cold butter until a crumbly mixture is formed.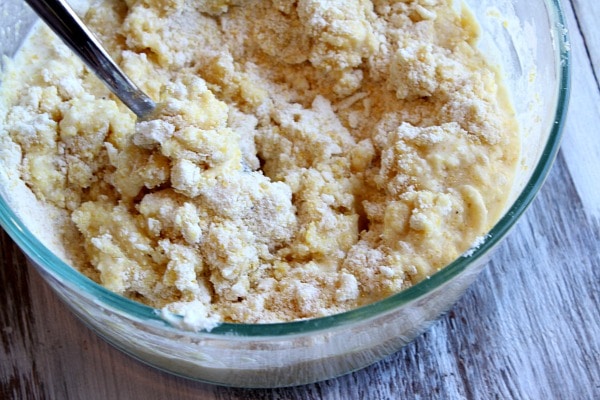 Mix in salt, egg and milk.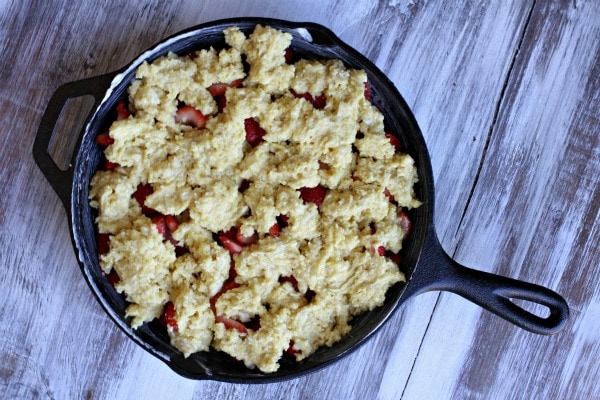 Spoon the shortcake cobbler batter on top of the berries in the pan.
Bake until golden.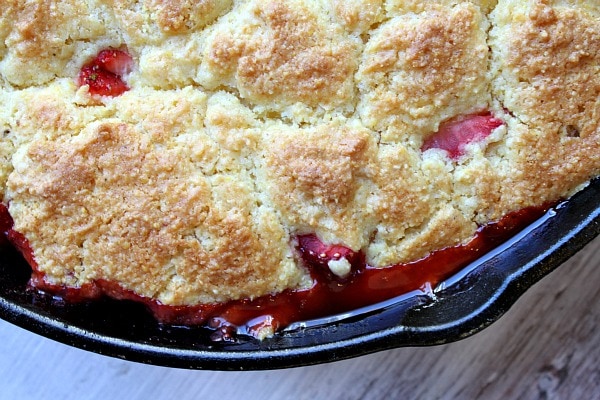 You'll spot gooey strawberry juice peeking out the nooks and crannies and edges.  That's a very good thing, indeed.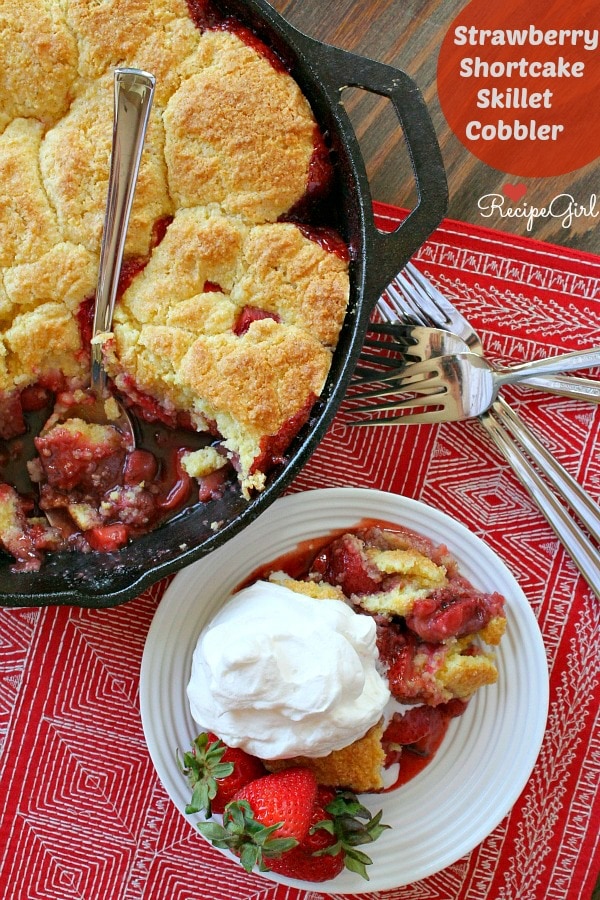 Serve it up!  Spoon warm cobbler onto plates and top with sweetened whipped cream.
The story behind the recipe can be found HERE, and the recipe can be found over on the Driscoll's site too!
Enjoy the strawberries of the season because they're the best-tasting fruit you're going to find, and they're terrific to add to recipes too!
Disclosure:  I was compensated by Driscoll's to create a recipe for Strawberry Shortcake.  All opinions shared are my own.