I'm pretty sure I've had this Sweet and Sour Meatballs recipe lying around since the 70's. It's still good…even after all these years.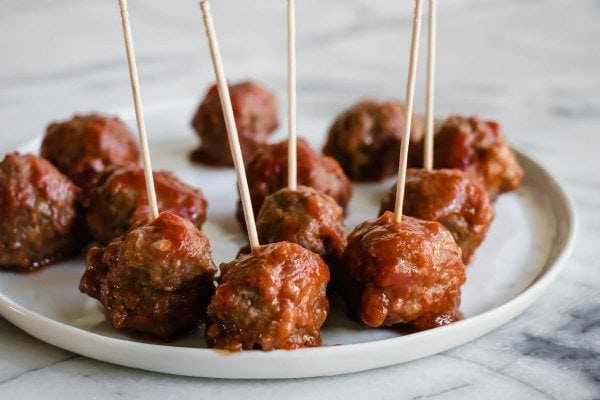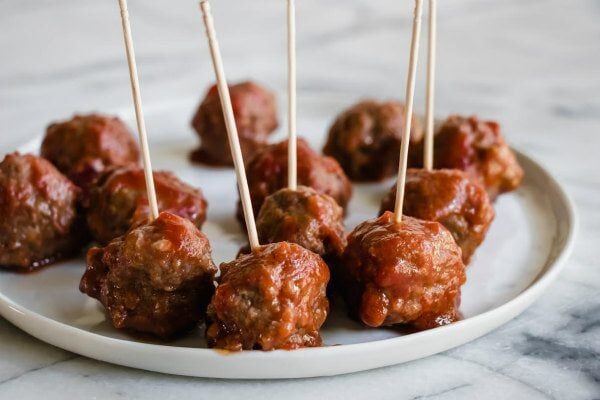 This recipe makes 15 meatballs, but it can easily be doubled or tripled if you wish to make a larger batch.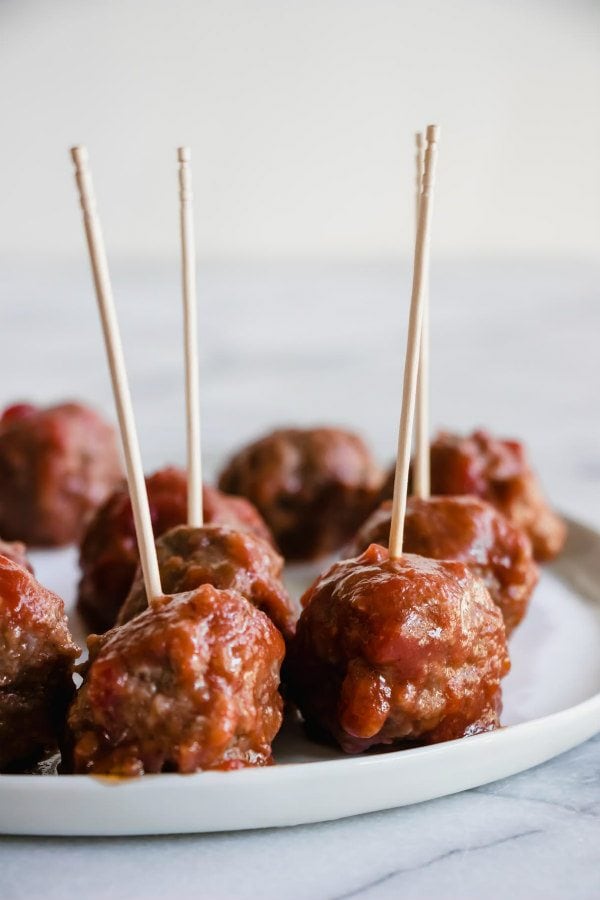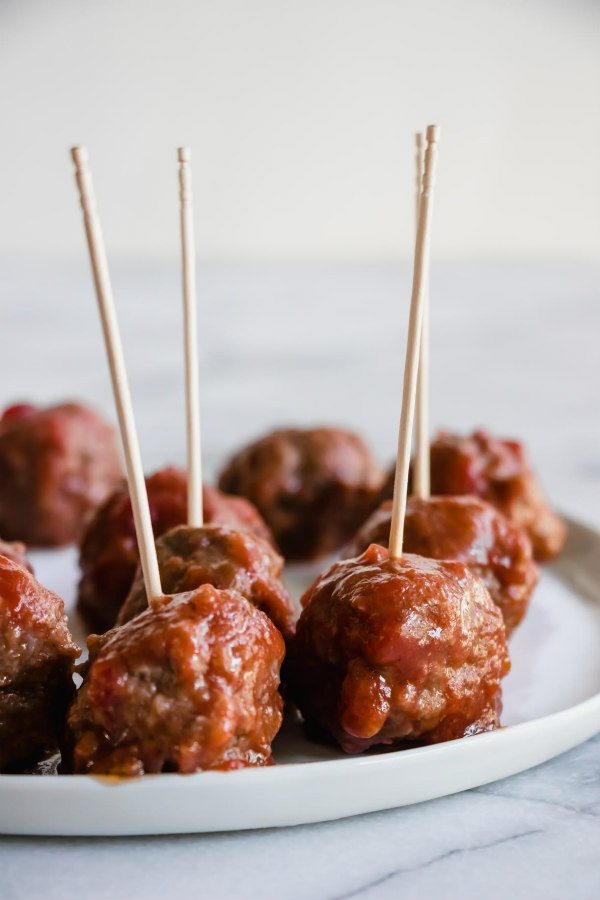 Sweet and Sour Meatballs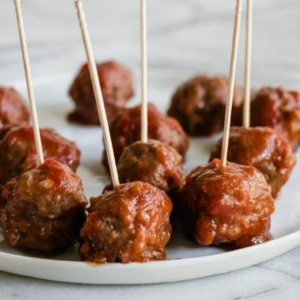 Yield:
About 15 meatballs
Prep Time: 20 minutes
Cook Time: 35 minutes
Ingredients:
1 8-ounce can tomato sauce
1 8-ounce can jellied cranberry sauce
1 tablespoon granulated white sugar
1 pound lean ground beef
1 small onion, grated
1 teaspoon salt
1 large egg
Directions:
 In a medium saucepan, dissolve 2 sauces over low heat. Add sugar and mix well. Bring to a boil, then reduce to simmer.
In medium bowl, mix beef, onion, salt and egg.
Roll beef mixture into small, round 1-inch balls. Drop balls into slowly simmering sauce. Continue to simmer for about 1/2 hour.
Transfer meatballs and sauce to small chafing dish or crockpot for serving. Provide toothpicks or a small serving spoon.
Tips:
If you are preparing this appetizer as a gluten free recipe, be sure to purchase a brand of cranberry sauce that is GF (Oceanspray is recommended).
Note that this recipe only makes about 15 meatballs, so if you're planning on serving them at a party... you may wish to double the recipe.
SOURCE: RecipeGirl.com
More meatball appetizer recipes you might enjoy: