This recipe has been featured in a post on The Recipe Girl blog: 4th of July Recipes.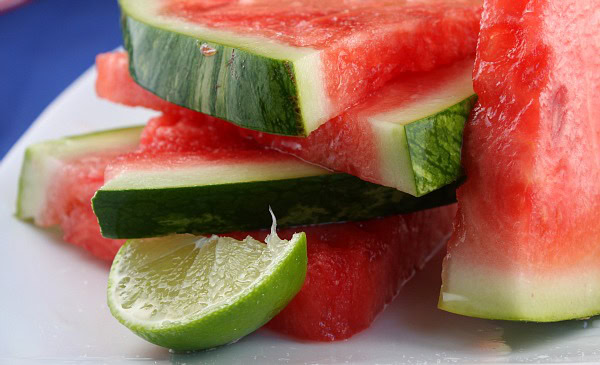 Tequila- Soaked Watermelon Wedges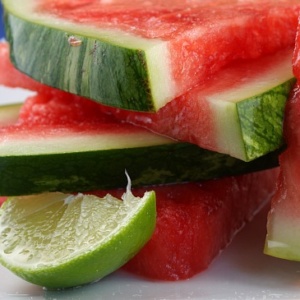 Fun recipe for an adult summer party... make sure the kids are nowhere to be found though!
Yield:
4 servings
Prep Time:20 min + time for chilling
Ingredients:
1 inch-thick watermelon wedges (enough to lay flat in two 9x13-inch baking dishes)
1 cup sugar
3/4 cup water
1/2 cup tequila
1/4 cup Triple Sec
2 limes, halved or cut into wedges
sea salt
Directions:
1. Arrange watermelon wedges in a single layer in 2 (9x13-inch) baking dishes.
2. Prepare Spiked Simple Syrup: Bring sugar and water to a boil in a small saucepan. Cook, stirring until sugar dissolves, about 1 minute. Remove from heat and stir in tequila and Triple Sec. Set aside to cool.
3. Pour cooled syrup over watermelon and refrigerate for at least 45 minutes (longer if you wish).
4. Remove watermelon from syrup, and arrange on a platter. Squeeze limes over the watermelon and sprinkle with sea salt.
Tips:
*An alternative way to serve these: you can use a melon scooper to scoop out round balls of watermelon to soak in the syrup, then place two watermelon balls on a toothpick and serve them that way (more like an appetizer).