Here's a truly unique recipe:  Upside Down Apple Pecan Pie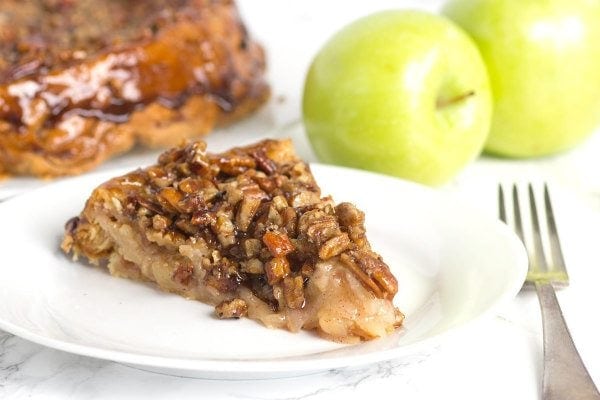 I love this recipe because it's still a double crust pie.  You'll get plenty of pie crust hidden in all of that apple- pecan madness.  But it's inverted onto a plate with the gooey pecan pecan layer sitting on top.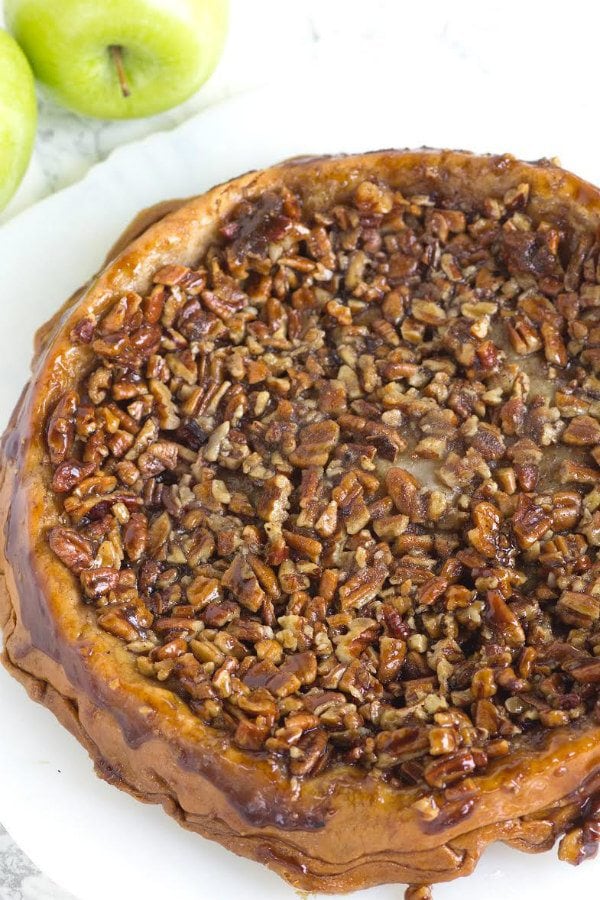 Next time you have a craving for baking apple pie, try this upside- down version instead!
Upside Down Apple Pecan Pie
Yield:
About 10 servings
Prep Time: 25 minutes
Cook Time: 45 minutes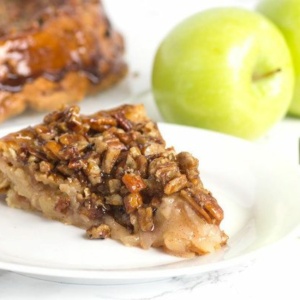 Ingredients:

1 cup chopped pecans
1/3 cup brown sugar, firmly packed
1/3 cup butter, melted
2 unbaked pie crusts, divided
6 cups thinly sliced, peeled apples
1/4 cup granulated white sugar
2 tablespoons all-purpose flour
1/2 teaspoon ground cinnamon
1/8 teaspoon ground nutmeg

Instructions:

Preheat oven to 375 degrees F.
In 9-inch deep dish pie pan, combine the pecans and brown sugar. Pour the melted butter over the top. Place one pie crust over the pecan mixture in the pan.
In a large bowl, combine the apples and remaining ingredients. Mix lightly. Spoon into the crust-lined pan. Top with the remaining crust, fold edge of top crust under bottom crust and seal edges. Cut slits in the top crust.
Bake 40 to 50 minutes, or until the apples are tender and the crust is golden brown. Cover the edges with foil for the last 20 minutes to keep the edges from turning too brown.
Cool in the pan for 5 minutes. Place a serving plate over the pie and invert the pie onto the plate. Scrape out any nuts remaining in the pan. Cool for one hour before serving.
SOURCE: RecipeGirl.com
Here are a few more upside down pie recipes you might enjoy: