Potato Chips with Goat Cheese, Pepper Jelly and Bacon
Here's an appetizer recipe you don't see every day:  Potato Chips with Goat Cheese, Pepper Jelly and Bacon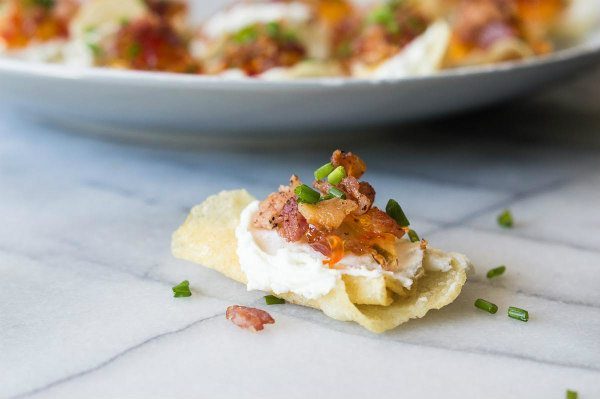 Everyone loves to munch on a good potato chip so this recipe is a fun twist. Top potato chips with a few "gourmet" ingredients and you'll have your guests scratching their heads as to how you turned a potato chip into something so fantastic.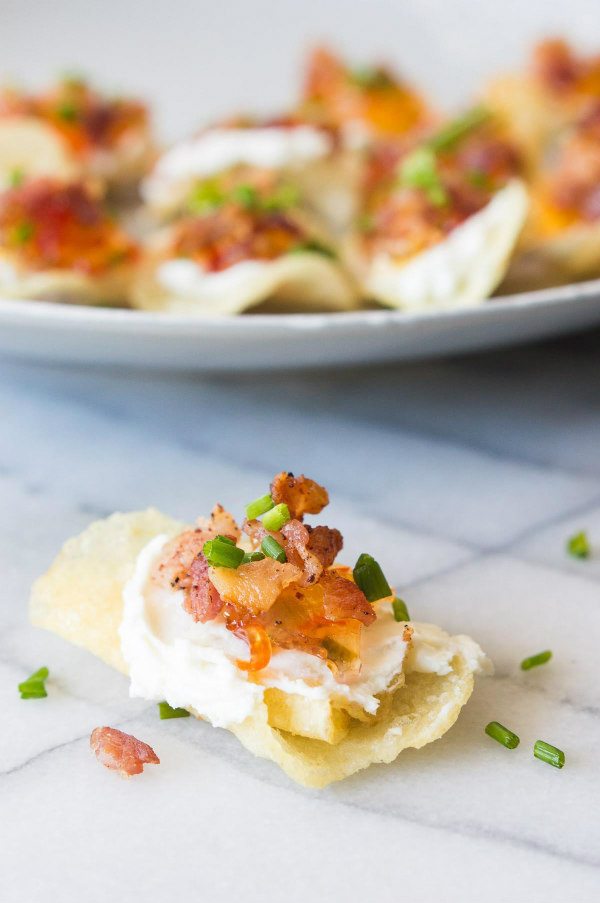 Yield: 36 appetizers
Prep Time: 20 minutes
Potato Chips with Goat Cheese, Pepper Jelly and Bacon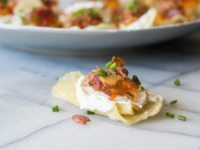 Ingredients:
6 ounces sliced bacon, cooked & crumbled
36 thick-cut potato chips
5 ounces fresh goat cheese, softened
3 tablespoons sweet red pepper jelly
1 tablespoon snipped chives
Directions:
Arrange the potato chips on a serving platter. Spread or pipe 1 teaspoon of the goat cheese onto each potato chip. Top with a small dollop of the pepper jelly, sprinkle with the bacon and chives and serve right away.
"Stonewall Kitchen" brand sells red pepper jelly- sometimes available in your local market, or online.
SOURCE: Food and Wine
Leave a Comment