Rosemary & Garlic Leg of Lamb Roast
This recipe has been featured in a post on The Recipe Girl blog: Is Buying Organic Important to You?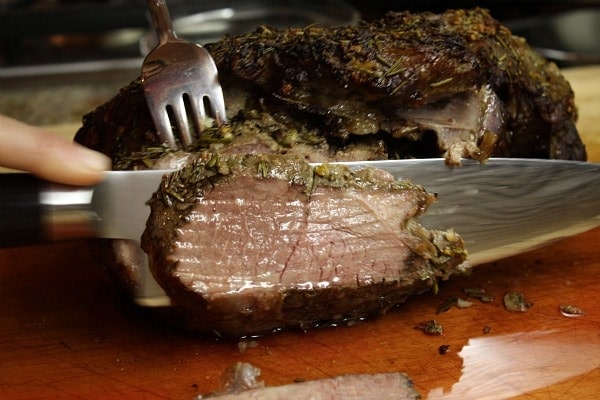 Yield: 6 to 8 servings
Prep Time: 15 min
Cook Time: 2 hrs, 30 min
Rosemary & Garlic Leg of Lamb Roast
Amazing, tender cut of meat... slow roasted to perfection.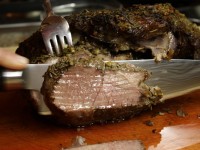 Ingredients:
4 to 5 pounds boneless leg of lamb
1/4 cup lemon juice, freshly squeezed
8 cloves garlic, minced
3 Tablespoons chopped fresh rosemary
1 Tablespoon kosher salt
2 teaspoons freshly ground black pepper
Directions:
1. Preheat oven to 450 degrees F.
2. Using your hands, rub lamb all over with lemon juice. Pat the garlic and rosemary evenly all over the surface of the meat. Season the meat with salt and pepper and place the lamb in a roasting pan.
3. Place the lamb in the oven and roast for 20 minutes. Reduce the oven temperature to 325 degrees F. and continue to roast (general rule is 30 minutes per pound) 2 to 2 1/2 hours, or until meat thermometer inserted into center of the roast registers 145 to 150 degrees F.
4. Remove lamb from the oven and allow to rest for about 15 minutes before carving (the temperature will continue to rise about 5-6 more degrees).
7 Responses to "Rosemary & Garlic Leg of Lamb Roast"
Leave a Comment