This recipe has been featured on The Recipe Girl blog: Snickerdoodle Ice Cream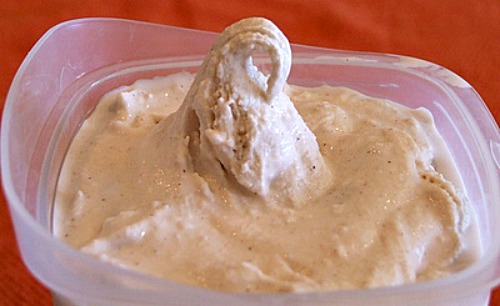 Yield: About 1 1/2 quarts
Prep Time: 35 min
Snickerdoodle Ice Cream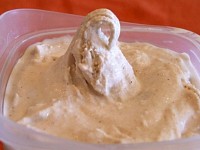 Ingredients:
1/2 cup granulated white sugar
1/2 cup packed brown sugar
1/2 teaspoon ground cinnamon
1/8 teaspoon ground nutmeg
2 cups heavy whipping cream
1 1/2 cups half and half cream
1 1/2 teaspoons vanilla extract
Directions:
1. In a large bowl, combine the sugars with the spices. Add the remaining ingredients and mix until smooth. Cover and refrigerate the mixture until very cold (several hours, or overnight). Pour the cold mixture into an ice cream maker and freeze according to the manufacturer's instructions (usually about 25 to 30 minutes.)
2. Scoop the frozen ice cream into a freezer- safe container. Freeze.
Leave a Comment