Browned Butter Chewy Chocolate Chip Cookies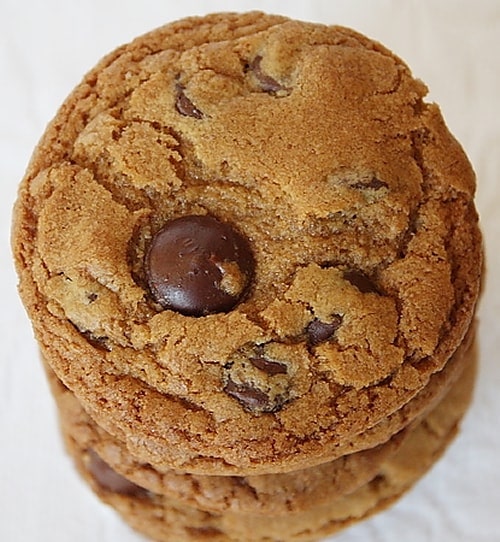 I did it. I dared to mess with a master baker. I took his cookie recipe and thought I could make it better.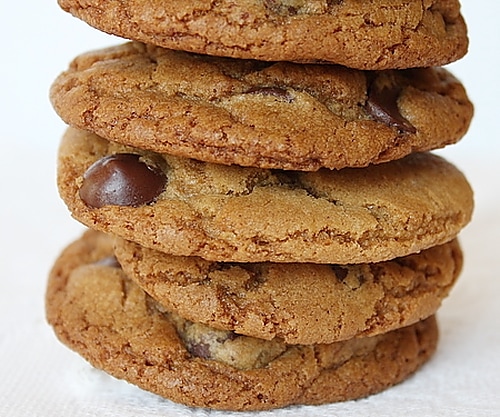 I browned the butter that was instructed to be melted. I added in a little bit of lemon juice too (my secret for helping to create chewy cookies). And I defiantly used my preferred bittersweet chips in place of semisweet. The result… tweaking Alton Brown's "The Chewy" cookie recipe, I think I might possibly have made the best chocolate chip cookie ever: Browned Butter- Chocolate Chip Cookies.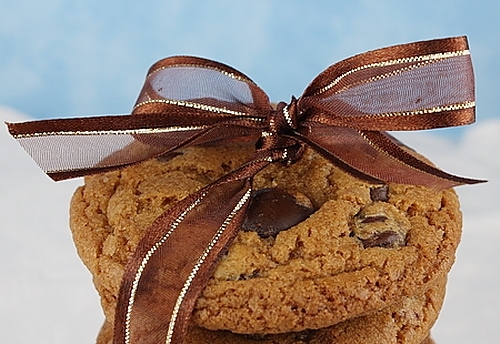 Dear Alton,
I'd gift you these cookies if I could…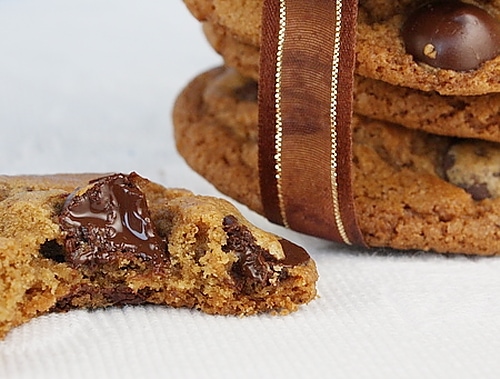 …just so you could see how an ordinary RecipeGirl changed your chocolate chip cookie recipe into something even more amazing that you created yourself. I'd love to see the look on your face when you took a bite and realized how that browned butter really adds an element of flavor that you weren't expecting. Oh, sure you deserve credit too… the use of bread flour and more brown sugar than white were brilliant ideas. I thank you for giving me a starting point from which to jump.   The soft batter had me scared.  I was sure that the chilled cookie dough would melt into oblivion… that my attempt to adapt the recipe would fail miserably, but fail it did not.  These baked up into perfect little treats, and the soft, chewy nature of them remained intact.   No crunchy cookies here.
This one is a major keeper, my friends 🙂
A close second: Secret Ingredient Chocolate Chip Cookies.
This recipe can be found HERE.
45 Responses to "Browned Butter Chewy Chocolate Chip Cookies"
Leave a Comment