Snickers Bar Banana Bread
Here's an easy banana bread recipe for you with a candy add-in:  Snickers Bar Banana Bread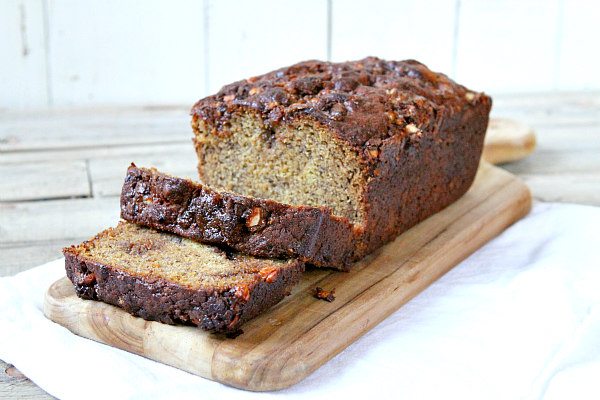 When you have a few bananas ripening beyond eatability on your countertop… and when you have a candy bar craving that is pretty much out of control… then make this banana bread!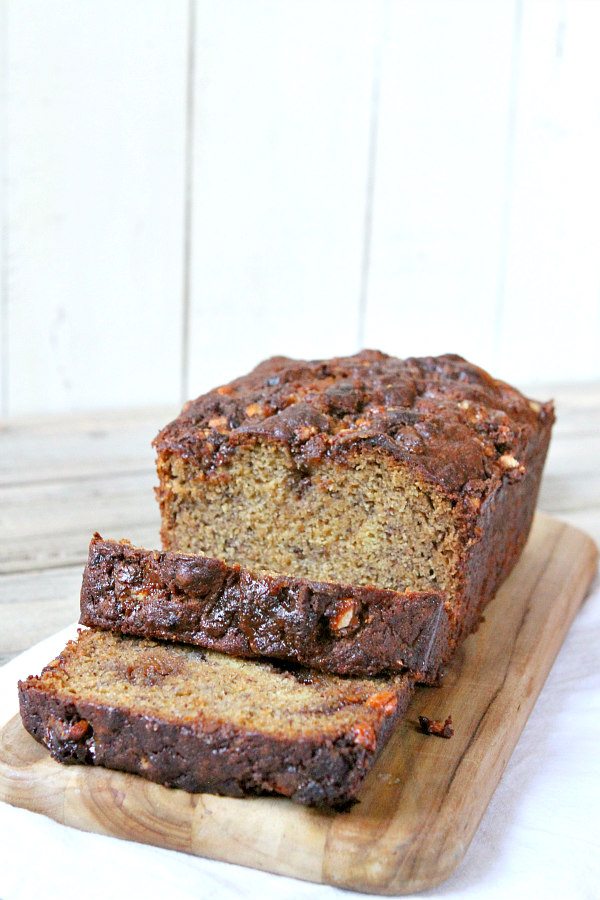 It's your classic, wonderful banana bread recipe… but it has chunks of Snickers candy bars mixed in.  What could be better?
Yield: 1 loaf of bread
Prep Time: 20 minutes
Cook Time: 55 minutes
Snickers Bar Banana Bread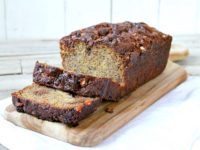 Ingredients:
1/2 cup (1 stick) unsalted butter, at room temperature
3/4 cup granulated white sugar
2 large Eggland's Best eggs
1 cup all-purpose flour
1 cup whole wheat flour
1 teaspoon baking soda
1/2 teaspoon salt
3 large ripe bananas, mashed
1 teaspoon vanilla extract
Three 1.86-ounce (regular-sized) Snickers candy bars, chopped
Directions:
Preheat the oven to 350 degrees F.  Spray an 8x5-inch loaf pan with nonstick spray.
In a large bowl, use an electric mixer to combine the butter and sugar until light and fluffy.  Add the eggs; beat until well mixed and creamy.
Sift the dry ingredients into the wet mixture and stir until incorporated.  Stir in the bananas and the vanilla.  Then stir in half of the chopped candy.
Scrape the batter into the prepared loaf pan.  Sprinkle the remaining chopped candy bar on top.
Bake 50 to 60 minutes or until a toothpick inserted into the center comes out clean.
SOURCE:  RecipeGirl.com
Here are a few more banana bread recipes you might enjoy:
Leave a Comment