If you don't have any kids around, or if you have a good place to put these where the kids won't get to them and want to grab a slice to munch on, then this is a good recipe for you to make for a 4th of July (or other summery) party: Tequila- Soaked Watermelon Wedges.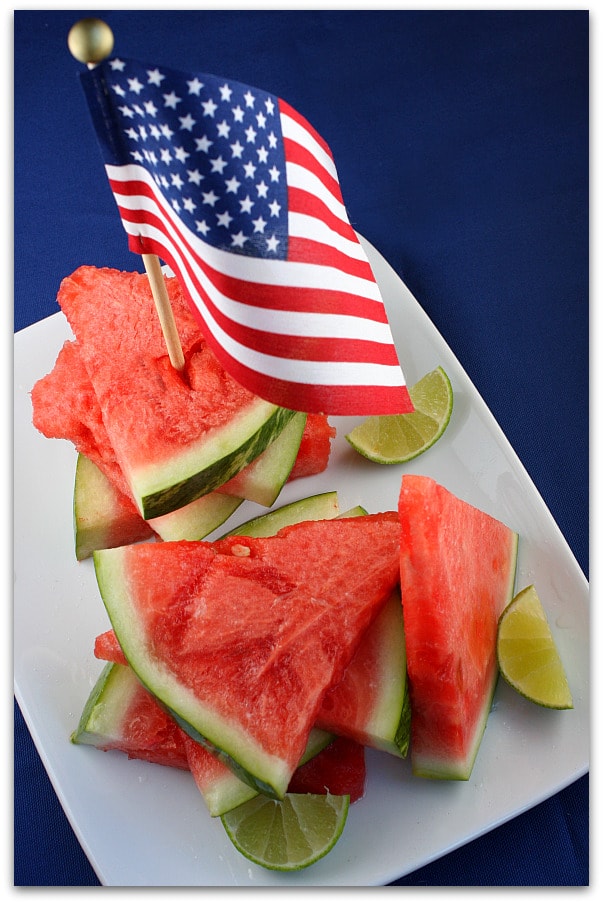 True story… I tested these out a couple of weeks ago for just my husband and myself. I soaked the watermelon wedges in a spiked simple syrup and then placed them on a platter on our countertop and sprinkled them with lime juice and sea salt. Then I went in the other room to do something. My son (9) came wandering in the house. As I walked into the kitchen, he had a watermelon wedge in his hand and was getting ready to take a bite… when I screamed and said,
"Don't eat that!"
He had a very puzzled look on his face and asked why. "They have alcohol in them, " I tried to explain. To which he responded, "How did you spill alcohol on them?"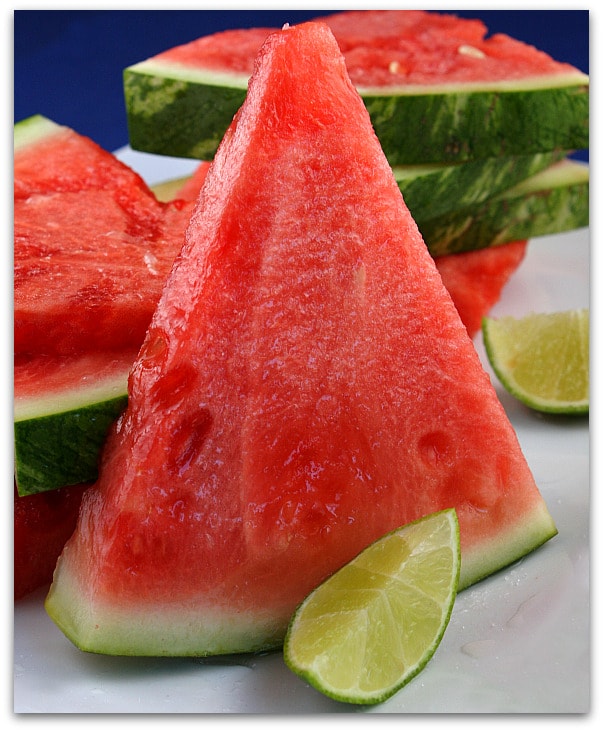 Kidding aside, they're really quite delicious, and aren't overwhelmed with tequila flavor. The best way to describe them is that it's like you're eating a watermelon and drinking a margarita at the same time.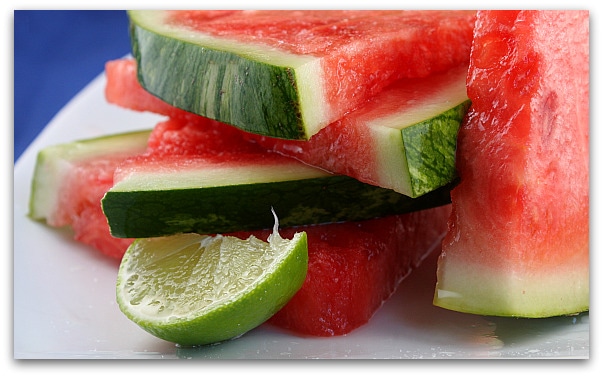 Ice cold, dripping with juice, lime wedges and a little dish of sea salt provided, these are perfect for an (adult) summer party. I'd even cut them into smaller wedges to make them appetizer-sized. Or you could use a melon scooper to scoop out round balls of watermelon to soak in the syrup, then place two watermelon balls on a toothpick and serve them that way. yum!
This recipe can be found here: Tequila- Soaked Watermelon Wedges