Last month I spent some time at Joshua Creek Hunting Ranch, in Boerne, Texas (just outside of San Antonio).  I've never hunted before.  Ever.  Never really had any desire to either.  But this special weekend with several other food friends might have  opened my eyes up to the whole hunting thing just a little bit.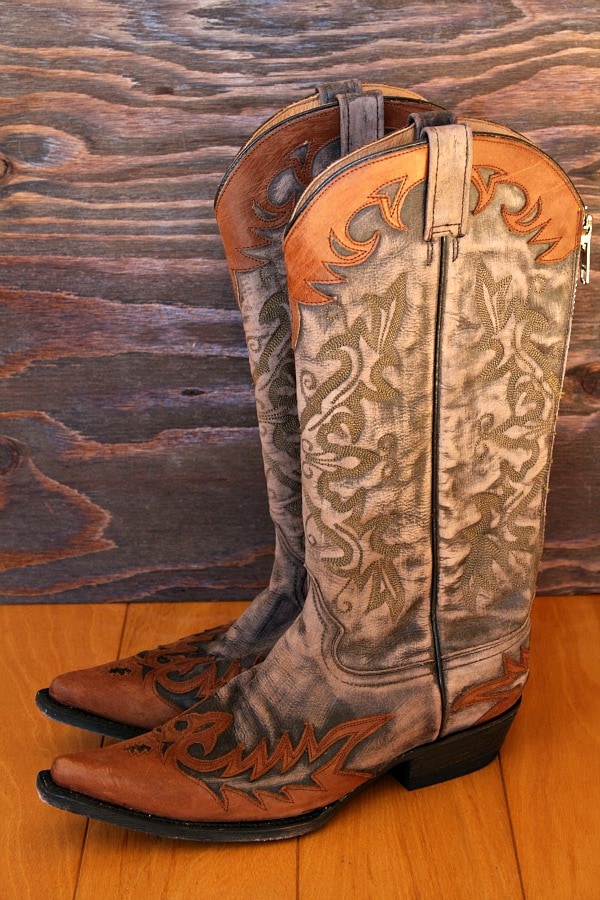 I've never spent a good amount of time in Texas either, actually, so shopping for new cowboy boots was a must. I was so excited to wear these on the plane to San Antonio. I tried to act like I wore cowboy boots all the time. No one really looked at me funny or anything, so I guess I pulled it off okay. When I arrived at the San Antonio airport, I took a good look around. It took me 20 minutes to find someone else wearing cowboy boots. I thought everyone wore cowboy boots all the time in Texas, but what do I know?
I hitched a ride with Bridget (Bake at 350), Cheryl (TidyMom) and Dara (Cookin' Canuck) into Boerne, where we found our hunting ranch. (photo by Cookies and Cups)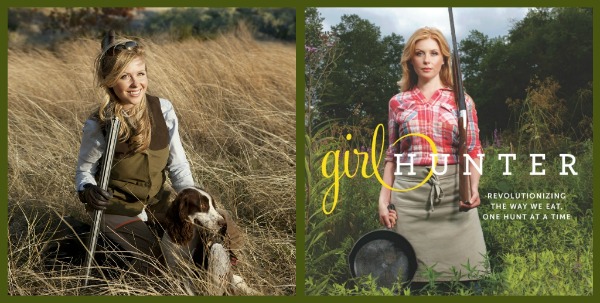 We were invited by Ms. Georgia Pellegrini, aka The Girl Hunter. She had just written a book on the subject, you see, and she thought it might be fun to expose some of her girlfriends to her world of hunting. I happen to be giving away a copy of Georgia's book on this post. (Photo by Georgia Pellegrini)
The ranch was a beautiful place. Here's Joshua Creek… what it looked like in the morning.
We had some time to explore. I took a long walk up a lonely road with Marla and Elena.
And then there's the wider portion of the creek, where fly fishing takes place. Yep, we got a little lesson in fly fishing.
I came prepared… with my knee-high rain boots- perfect for wading, if needed. Bakerella did not, however. But her shoes are sure cute, aren't they?
Marla and I stood side-by-side casting our fly line over and over again until our instructor said we had it right. That took about an hour, and then there was no time for "actual" fly fishing. But at least we got the idea… and I'm totally going to do it for reals one of these days. (photo by Cookin Canuck)
More scenic beauty on the Ranch.
We had the chance to do a little clay shooting with a $4,200 Grade 5.28 gage Barretta silver pigeon shotgun. And this was my "Brad Pitt lookalike" instructor. (Photo by Cookin' Canuck)
He made sure I had the end of the gun (the barrel?) sitting in the right place on my shoulder, taught me how to aim for that clay… (Photo by Bakerella)
and then I SHOT THE GUN!! It was strange and exciting all at once. I hit a few of the clay shoots. And when I had a chance to do it again later in the day, I actually got pretty good at it! This is something that I will definitely want to do again. (Photo by TidyMom)
A couple of Food Network camera guys were there with us that weekend, getting some footage. Wendy was brave enough to try and concentrate on shooting with cameras all up in her face.  She rocked it.  And she sure looked cute in her skirt and boots and all.
A few of the girls who were sharp shootin': Carrie, Amy, Erika, Dara, Wendy, Angie, Georgia, Cheryl, Marla, Elena, and me. (Photo by Bakerella)
While some of us were out shooting, these talented girls were inside preparing for a cookie and cake ball decorating lessons. There you see Angie (Bakerella), Bridget (Bake at 350), Kristan (Confessions of a Cookbook Queen) and Shelly (Cookies and Cups). These girls are all AMAZINGLY talented and have awesome sweet treat blogs. (Photo by TidyMom)
Here's what I got out of it: decorated gun and custom cowgirl boot cookie.
Every meal, we sat at this Loooooooong table to dine together. (Photo by TidyMom)
We ate Hunter food like this… venison, pheasant, duck, etc…. things that were hunted on the ranch and served up just for us. (Photo by TidyMom)
Georgia did a cooking demo for us too. She showed us how to cook Quail en Papillote (quail baked in parchment with vegetables). (Photo by She Wears Many Hats)
Mmmmmmm. (Photo by Bakerella)
We took a hay ride to follow Georgia out into the quail-hunting fields. (Photo by Bakerella)
And we got to watch the girl in action! It was so cool to see how it all worked… the little pointer dogs would point to trees or bushes or tall grass where the quail were hiding, then Georgia would come over with her shotgun and tell the dogs to go in, and then poof… the birds flew and the shots followed. It was so much fun to watch. WHO WANTS TO GO QUAIL HUNTING WITH ME?? (Photo by She Wears Many Hats)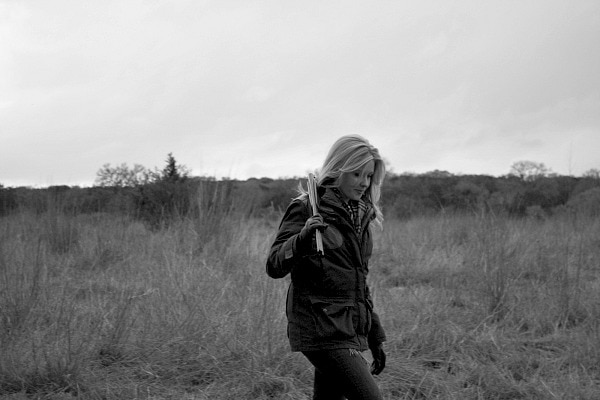 It was really interesting talking to Georgia over the weekend and listening to her stories about hunting with different people in various geographic locations in swamps and mountains and fields-  with lots and lots of men. She sure had some unique experiences. I guess that's why she wrote Girl Hunter> it's all in the book!
When she didn't have her serious Girl Hunter Face on, Georgia was all smiles.
And there's our group photo. All of us girls with our instructor (another type of Girl Hunter, heh heh). (Photo by Bakerella)
We stayed in a lodge up on a hill, just a short walk from the main lodge where we dined. (Photo by Cookin' Canuck)
My roommate was this sweet girl: Cheryl from TidyMom.com. I had only known Cheryl online until this trip. She's a keeper. (Photo by Bakerella)
At night we hung out by the outdoor campfire amidst a few rainy drizzles, sipping wine, making S'mores, and sharing stories and girly giggles.
If you ever get a chance to visit a hunting ranch, DO IT! It was quite an unforgettable, FUN experience.
Thanks to Joshua Creek Ranch for hosting all of us Girl Hunters, and to Georgia Pellegrini for bringing us all together 🙂