Baked Barbecue Onion Rings
While secretly flipping through a cookbook at my son's soccer game last weekend, I came across a recipe for onion rings. In between whistle blowing and down-the-field dribbles, I conjured up my own way to make these onion rings. And I thought they might be good for an after-soccer weekend lunch… complete with BLT Egg Salad Sandwiches. Here they are: Baked Barbecue Onion Rings.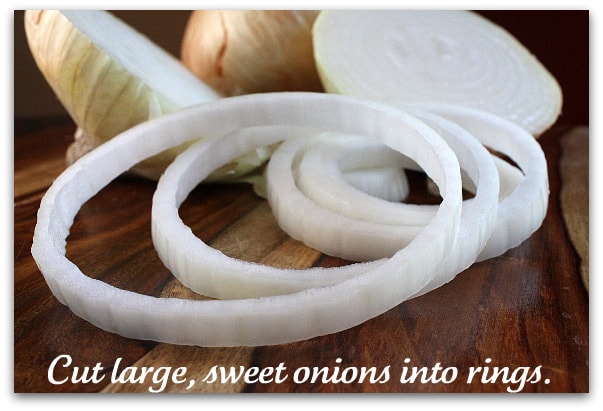 No need to get out the grill. These are onion rings dipped into an easy barbecue sauce mixture and then dipped in bread crumbs.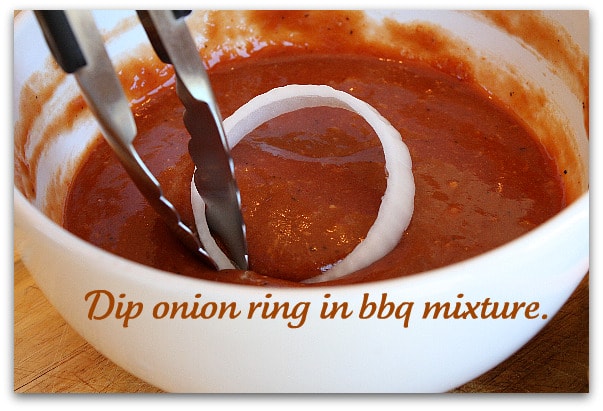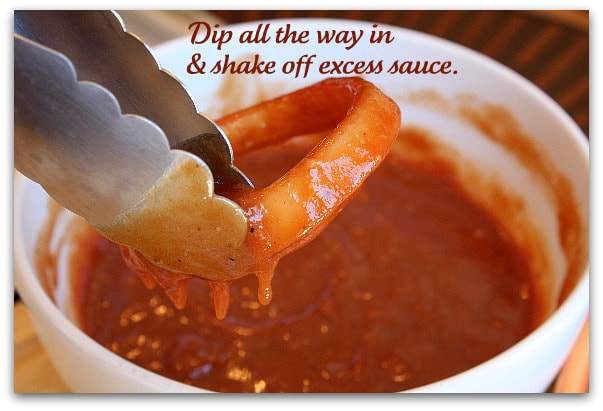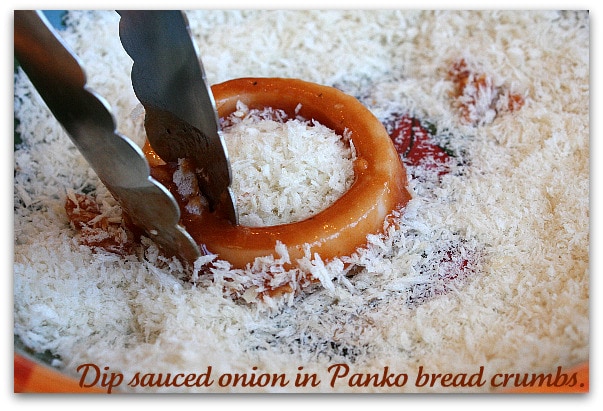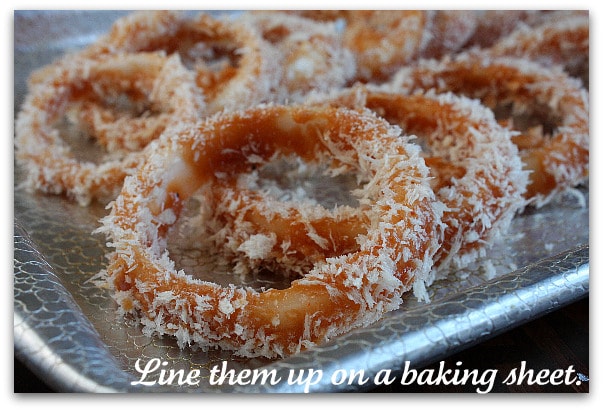 Once you've got 'em all dunked and ready to bake, you transfer them to a piping hot baking sheet that has been pre-heated along with the oven. Spray the onion rings lightly with a little bit of cooking spray (that'll help give them the crisp you're looking for).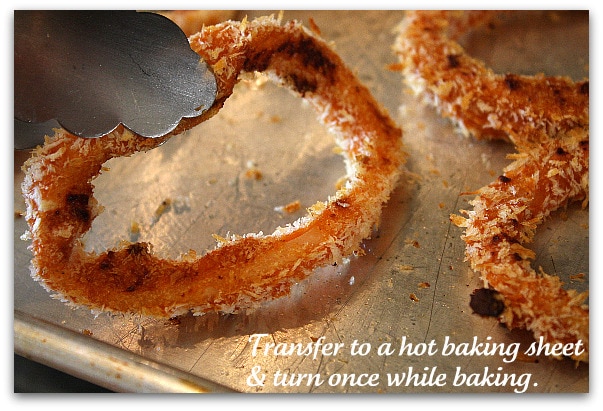 They take a total of about 15 minutes to bake, turning to get all sides golden and crispy.


And if you'd like to serve them with an Egg Salad BLT, then that's quite a nice idea, too.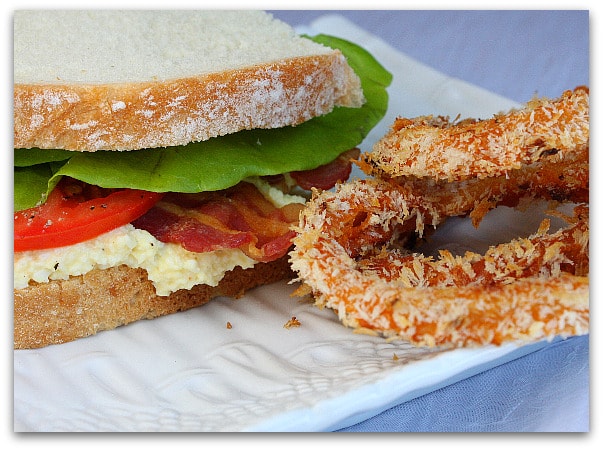 Even avid ketchup eaters will agree, you don't need any of that stuff to dunk your onion rings into… the bbq sauce provides plenty of flavor, with the sauce already "built-in" to the ring.
I have to say– we thought these onions rings were awesome. They were lightly crisp, great smoky/spicy flavor and they were not deep fried (yay!) And just for the record, I'm not recommending that you take your cookbooks to soccer games. You should be watching your kids play soccer 😉
This recipe can be found here: Baked BBQ Onion Rings
*Note: to turn this into a gluten-free recipe, use a GF bbq sauce and GF flour and turn GF pretzels into crumbs to coat the rings.
Comments