This recipe has been featured in a post on The Recipe Girl blog: Caramel Fig Loaf- Have You Met Lyle?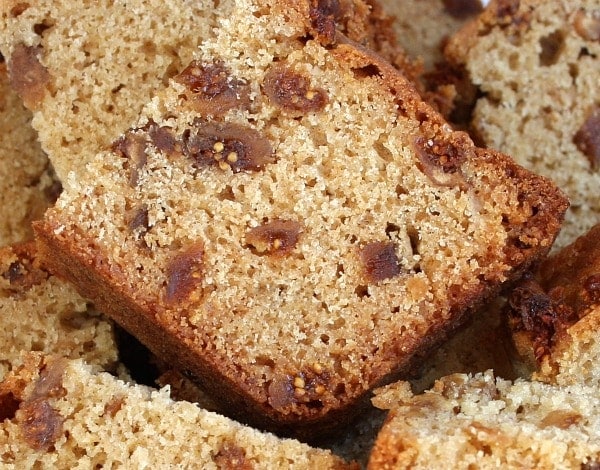 Caramel- Fig Loaf
Lyle's Golden Syrup and sweet figs combine to give this loaf its caramelly flavor.
Yield:
1 loaf
Prep Time: 15 min
Cook Time: 60 min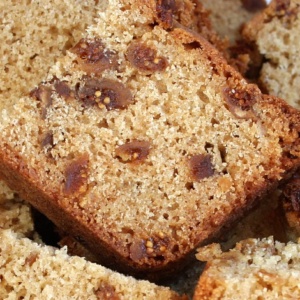 Ingredients:

1/2 cup butter, at room temperature
1/2 cup demerara or turbinado sugar (do not sub brown sugar)
2 large eggs, at room temperature
1 1/2 cups all-purpose flour, sifted
1 teaspoon baking powder
1 teaspoon ground cinnamon
1/4 cup Lyle's Golden Syrup or brown sugar corn syrup
4 to 5 ounces soft dried figs, chopped

Instructions:

1. Preheat the oven to 325 degrees F. Spray 8x4-inch pyrex loaf pan with nonstick spray.

2. Beat the butter and sugar in a large bowl with an electric mixer until light and creamy. Add eggs and beat well.

3. In a medium bowl, combine sifted flour, baking powder and cinnamon. Add dry ingredients and golden syrup to the butter mixture. Stir with a wooden spoon just until the flour is moistened, then stir in the chopped figs. Spoon the batter into the prepared pan- it's a thick batter, so spread it out as even as you can.

4. Bake 50 to 60 minutes, or until a toothpick inserted into center comes out clean. Cool on a wire rack before turning loaf out of the pan.

Tips:

*Demerara/turbinado sugars are thick sugar crystals. It's important to locate this type of sugar for this recipe. Brown sugar won't do.
*Lyle's Golden Syrup can be found in gourmet or specialty markets, online, or in places that carry British products, such as World Market. I really recommend that you use the Lyle's Golden Syrup as it brings forth a wonderful flavor to this loaf.