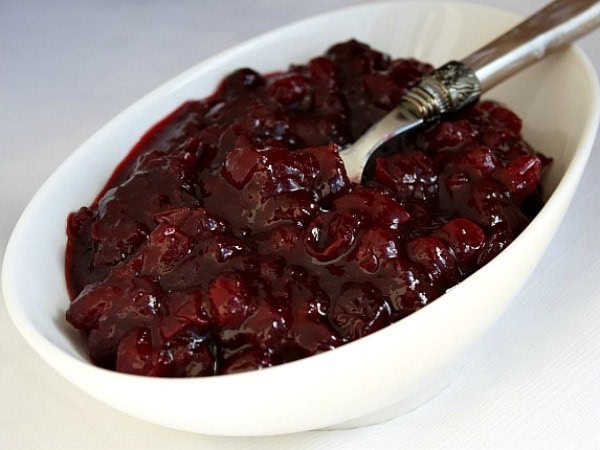 Cinnamon- Kissed Cranberry Sauce
This cranberry sauce is so delicious and easy to make that I can't imagine anyone would still want to buy the stuff in a can. This cranberry sauce is 100 times better.
Yield:
2 cups
Prep Time: 15 min
Cook Time: 15 min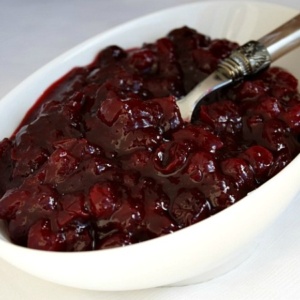 Ingredients:

12 ounce bag fresh cranberries
1 cup freshly squeezed orange juice
1/2 cup granulated sugar
1/2 cup (packed) brown sugar
1/8 teaspoon ground cinnamon

Instructions:

1. Bring all ingredients to a boil in a heavy medium saucepan, stirring often. Reduce heat to medium-low and simmer until many of the cranberries have burst, stirring occasionally, about 15 minutes.

2. Let cranberry sauce cool in the pan, then transfer to another container, cover and refrigerate until ready to serve. The sauce may appear soupy at first but should thicken upon refrigeration.

Tips:

*You can sub orange juice from a carton in a pinch.
*Make this sauce up to one week ahead.