Here is a simple recipe for homemade Classic Macaroni and Cheese.
This recipe is a big time family favorite dinner recipe.  Everyone loves macaroni and cheese, and this version is creamy and wonderful and perfect.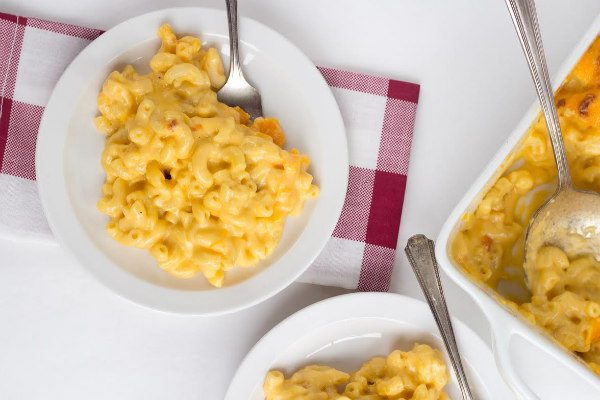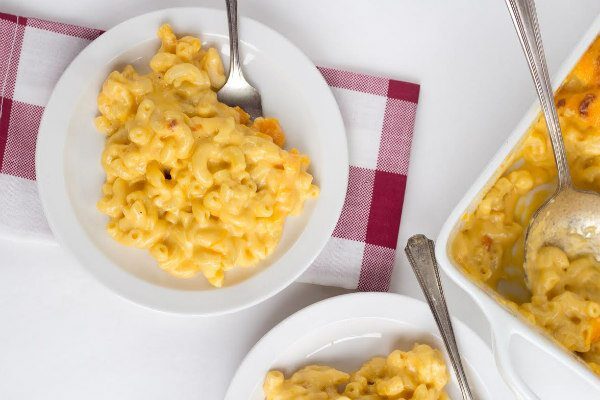 I could eat macaroni and cheese every day.  Seriously, I could.  I wouldn't live long to tell about it since my body would be overloaded with copious amounts of cheese… but at least I'd die happy!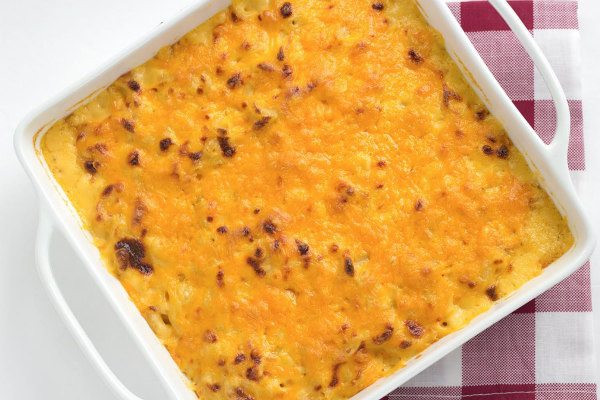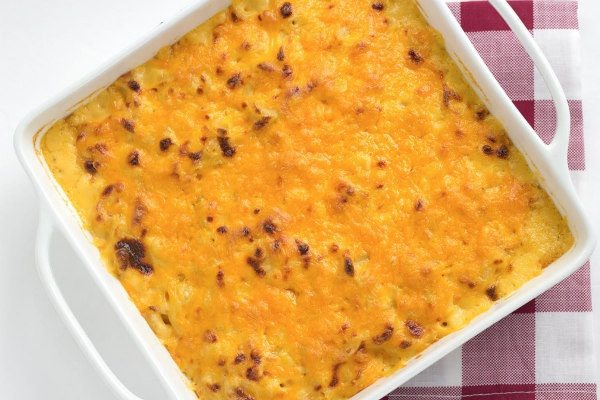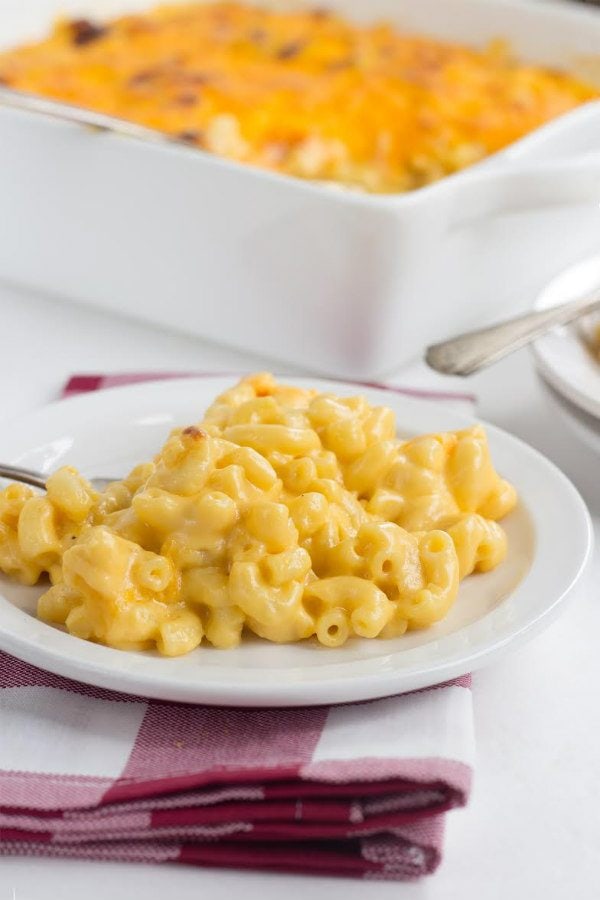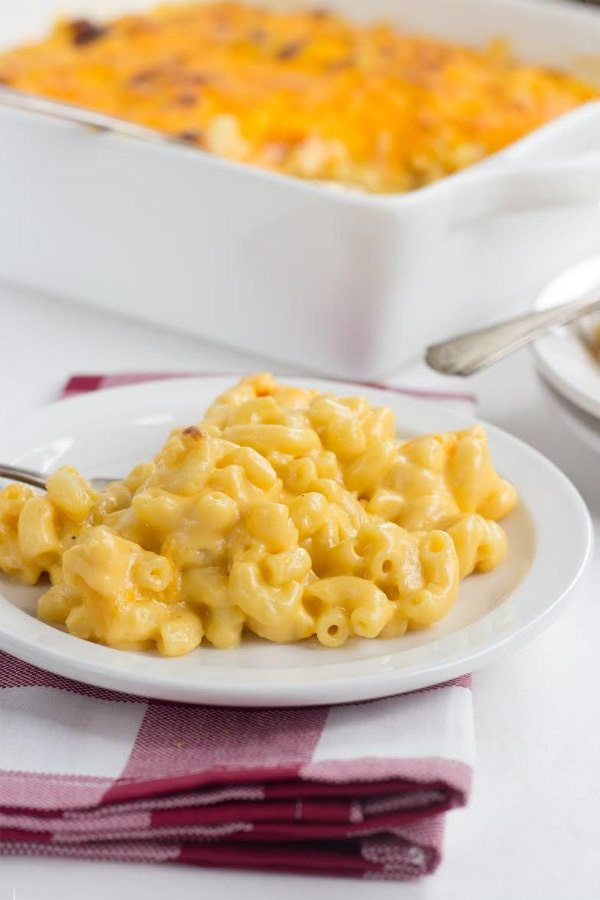 I don't have nutritional information on this recipe.  You don't want it for this one!  Sometimes you just need to bite the bullet and enjoy some comfort food for dinner- guilt free.
A small portion of rich and decadent, creamy, cheesy macaroni and cheese is much deserved.  Serve it with a side salad, and you're good to go.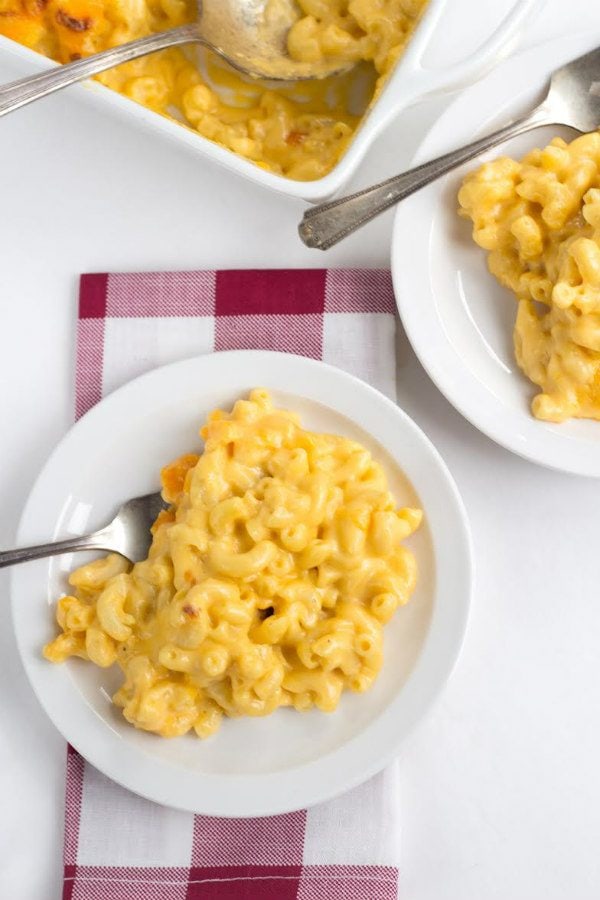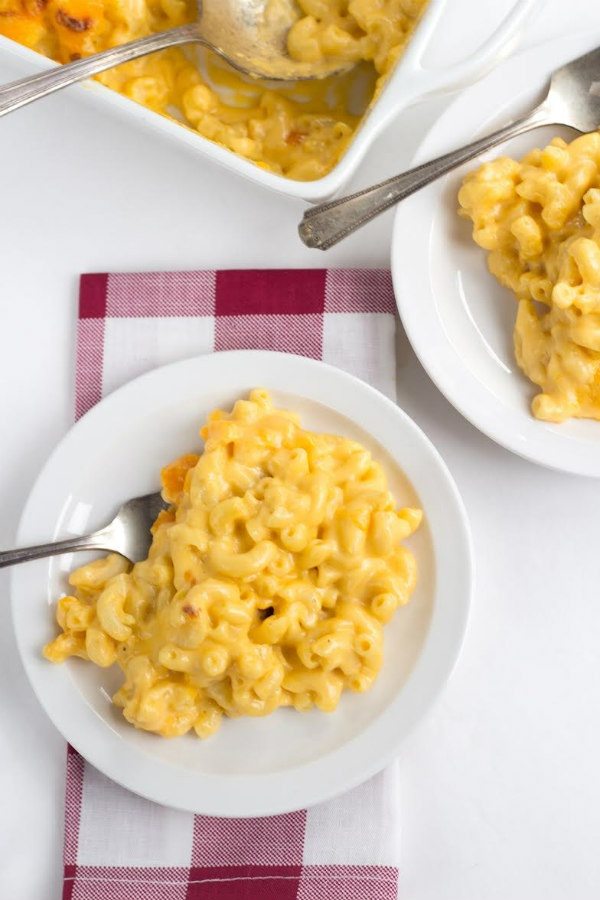 This recipe is a family favorite at my house.  It's super easy to make as a quick, weeknight dinner.  The kids will love it too!  Enjoy!
Thank you to Miranda from the CookieDoughAndOvenMitt.com blog for shooting beautiful photos of this Classic Macaroni and Cheese for me.  I think Miranda certainly captured how delicious it truly is!
Macaroni and Cheese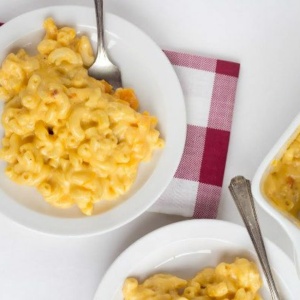 Yield:
6 servings
Prep Time:30 minutes
Cook Time:50 minutes
Ingredients:
8 ounces elbow macaroni
2 cups milk
1/4 cup (1/2 stick) butter
1/4 cup all-purpose flour
1 teaspoon salt
1/2 teaspoon tabasco sauce
freshly ground black pepper to taste
1/2 cup heavy whipping cream
1 pound sharp Cheddar cheese, shredded
Directions:
Preheat oven to 350 degrees F.  Spray an 8x8-inch pan with nonstick spray.
Cook pasta using package directions. Drain and put pasta in large bowl.
Warm the milk in a small saucepan over medium heat. Melt butter in saucepan over low heat. Whisk flour into butter and cook for 3 minutes or until smooth and bubbly, stirring constantly. Add warm milk gradually, stirring constantly. Increase the heat to medium-high and bring the sauce just to a boil, stirring frequently. Reduce heat to low.
Simmer for a few minutes, stirring occasionally. Stir in salt, tabasco and pepper. Add cream and mix well. Simmer 3 to 4 minutes, stirring occasionally. Stir in 12 ounces of the cheese and simmer until blended, stirring frequently. Pour cheese sauce over pasta and stir to coat. Spoon pasta mixture into baking pan and sprinkle with the remaining 4 ounces of cheese.
Bake 20 to 30 minutes or until bubbly. Broil if desired for 2 to 3 minutes or just until the top is brown.
SOURCE: RecipeGirl.com
Here are a few more macaroni and cheese recipes you might enjoy: