This is a delicious brunch beverage:  Cranberry Sipper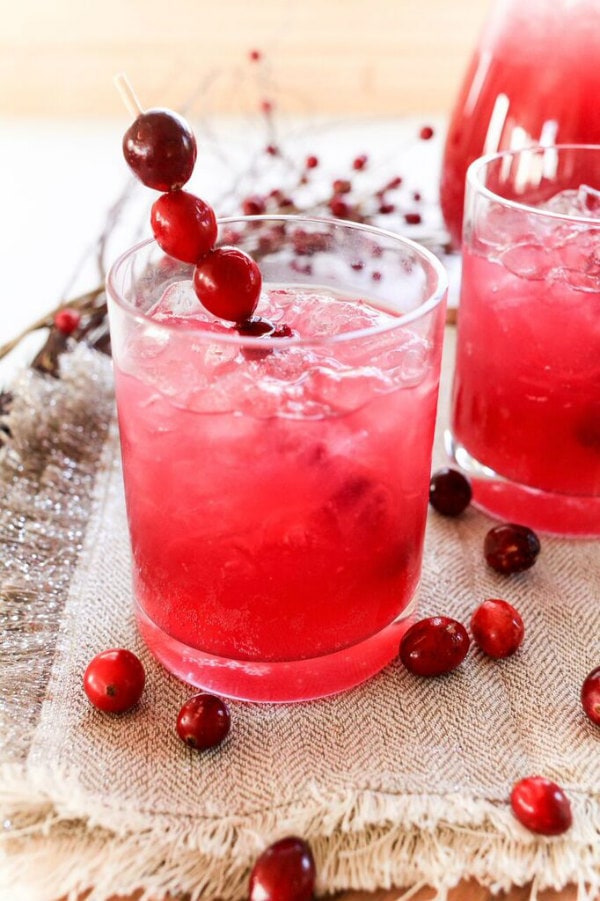 Cranberry Sipper
Yield:
10 servings
Prep Time: 10 minutes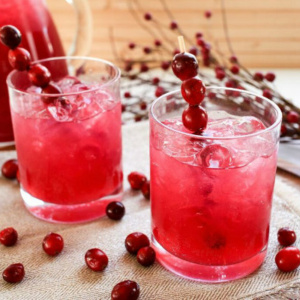 Ingredients:

One 12-ounce can frozen pink lemonade
One 6-ounce can frozen cranberry juice cocktail
One 2-liter bottle of lemon-lime carbonated soda (or one 750-ml. bottle of dry white wine), chilled
crushed ice and lemon twists

Instructions:

In a large pitcher, combine juices. Stir in soda or wine.
Serve over crushed ice, and garnish with lemon twists.
SOURCE: RecipeGirl.com