This recipe has been featured on a post on the Recipe Girl blog: Cilantro Chicken.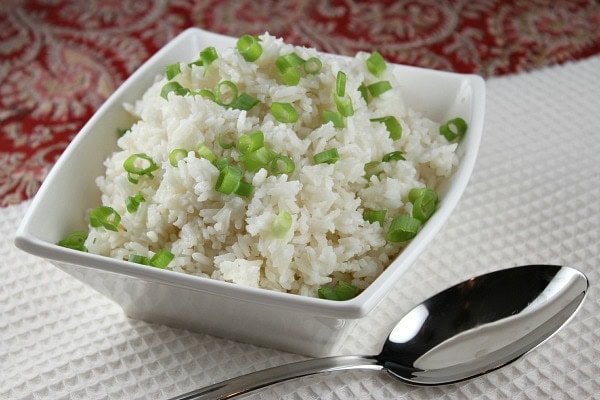 Easy Coconut Rice
Yield:
Serves 6
Prep Time: 10 min
Cook Time: 20 min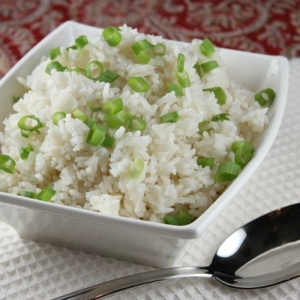 Ingredients:

One 13.66-ounce can light coconut milk
1 1/4 cups water
1 1/2 cups white rice
1/4 cup chopped green onions
toasted coconut, optional

Instructions:

1. In a medium saucepan, bring coconut milk and water to a boil. Stir in the rice and cover the pan. Reduce heat to a simmer and cook for 20 to 25 minutes, or until the rice has absorbed the liquid and is light and fluffy.

2. For serving, top with green onions. Add toasted coconut too, if desired.