Here's a brownie recipe for genuine chocolate lovers:  Flourless Brownies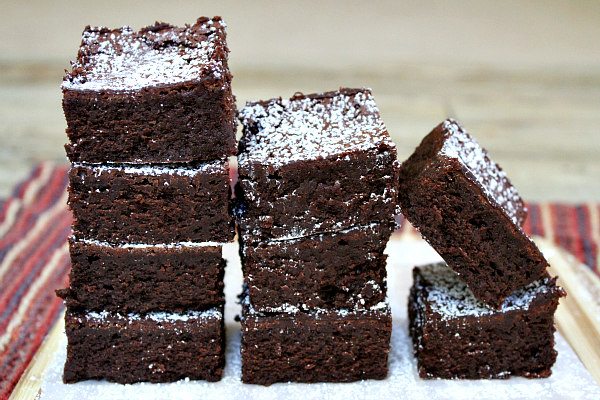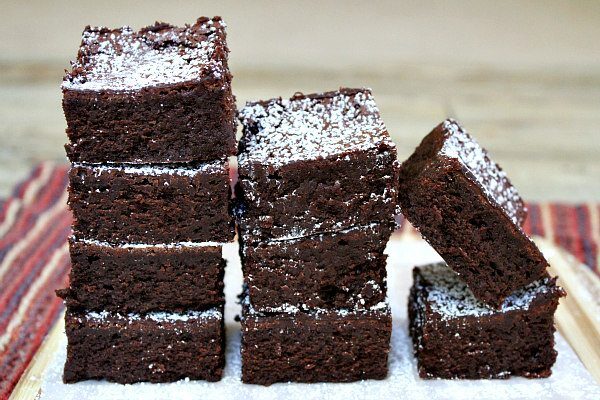 I'm not gonna lie.  These are rich.  Really rich.  That's what happen when your brownie is focused on chocolate, butter and eggs and sugar for texture (and not flour).  If you're truly a lover of all-things-chocolate, this brownie recipe will be a good recipe for you try.  It's chocolate madness.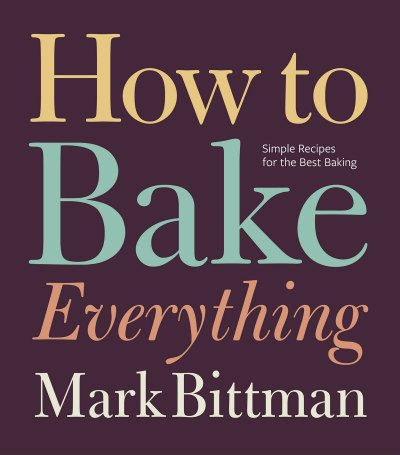 This recipe comes from a new cookbook by Mark Bittman:  How to Bake Everything: Simple Recipes for the Best Baking.  This book is a "no brainer" to have on your cookbook shelf if you're into baking at all.  It's a thick book, and you'll find recipes for anything and everything that have to do with baking… from breads to cookies to cakes and more.  It's not all just sweets- there are plenty of savory baking options included in the book too.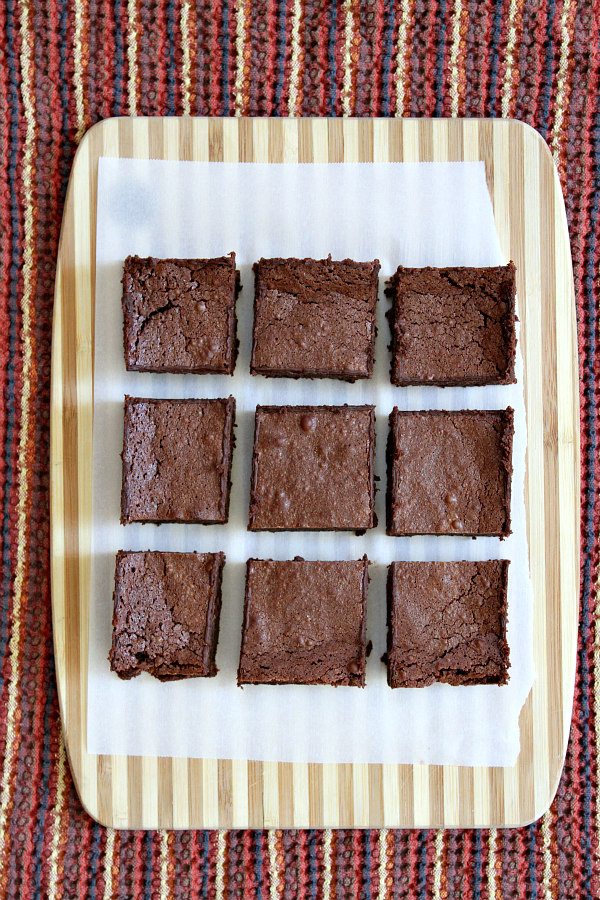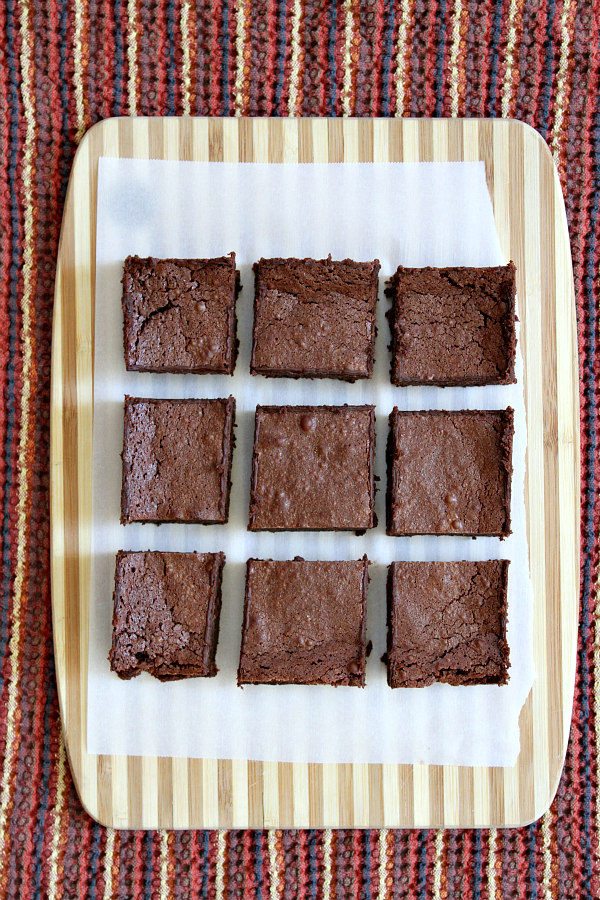 I'm kind of a freak at cutting off the edges of brownies so they're uniform in size.  Plus, eating brownie edge scraps is quite awesome.  You'll get 9 big brownies out of this batch or 12 smaller ones.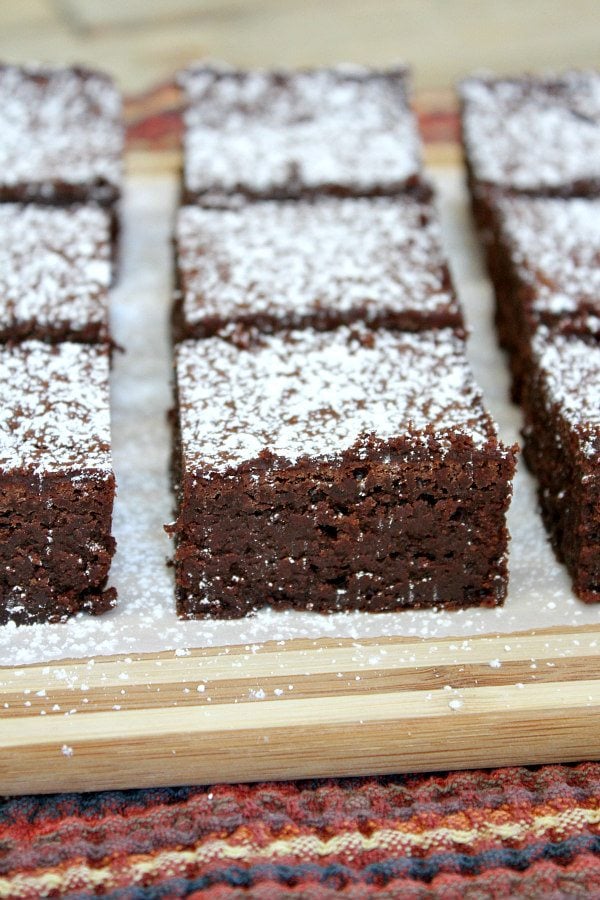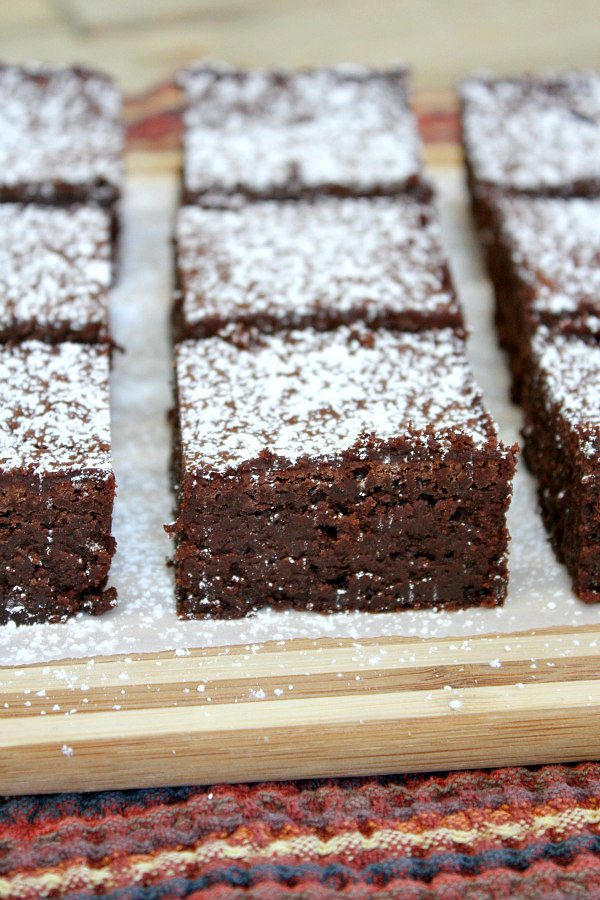 And since they are flourless, they're naturally gluten-free too… as long as you use chocolate that is GF.  I used Scharffen Berger.  Look for gluten-free vanilla extract too.  All else should be fine.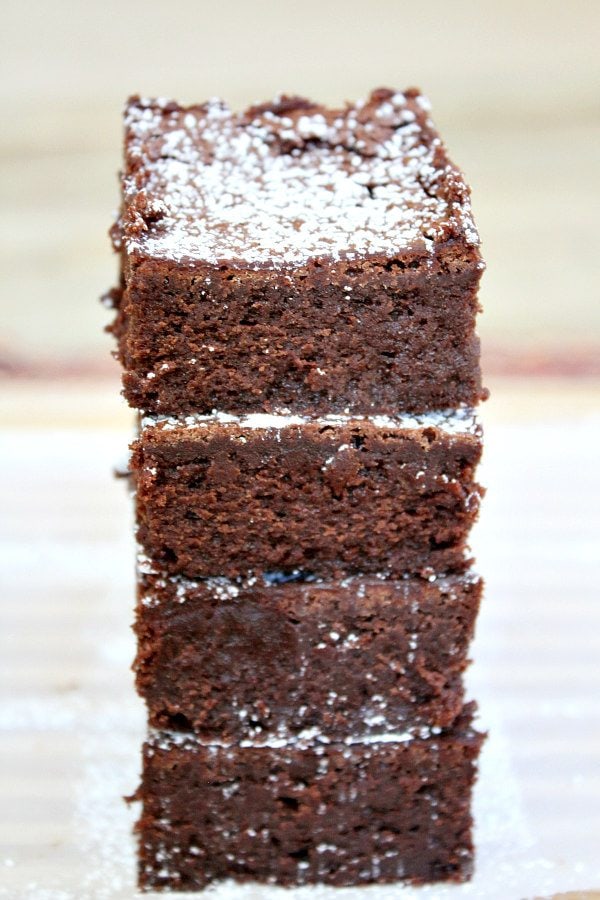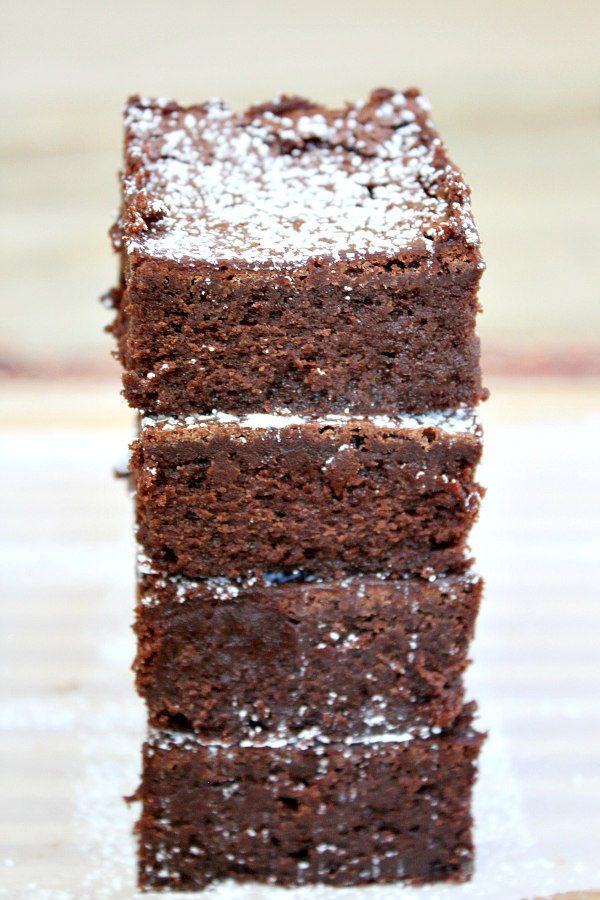 The best way to describe the texture of these brownies is "melt in your mouth."  They aren't cakey.  They aren't really fudgy either.  They're tender and… melt-in-your-mouth.  Enjoy!
Flourless Brownies
Yield:
9 to 12 brownies
Prep Time: 15 minutes
Cook Time: 30 minutes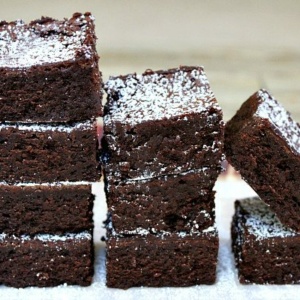 Ingredients:

8 ounces dark chocolate, chopped
1 cup (2 sticks) salted butter
4 large Eggland's Best eggs
1 cup granulated white sugar
1 teaspoon vanilla extract
1/4 cup cocoa powder

Instructions:

Preheat the oven to 350 degrees F.  Spray an 8 or 9-inch square pan with nonstick spray or line with parchment paper and spray the parchment. (note: an 8-inch pan will yield thicker brownies like you see in the photos on this post)
Combine the chocolate and butter in a saucepan over low heat, stirring often until melted and smooth.  Remove the pan from heat and let cool slightly.
In a large bowl, use a hand mixer to beat the eggs and sugar together until thick.  Mix in the vanilla, and then gradually mix in the chocolate.  Then mix in the cocoa powder.
Scrape the batter into the prepared pan and spread it into an even layer.  Bake 30 to 35 minutes or until the center is just set.  Cool completely before cutting.  I like to refrigerate these and cut them when they are well chilled (they cut better!)

Nutrition:

If you are making this recipe gluten-free, just be sure to use brands of chocolate and vanilla extract that are known to be GF.
Store in a covered container for a day or two... or freeze in a covered container and enjoy over the course of a couple of weeks.
Here are a few more flourless brownies you might enjoy:
Disclosure:  There is an Amazon affiliate link for the cookbook included in this post.