Food and Wine Pairing- Kendall Jackson Wineries, Sonoma County CA
California's wine country is just about the most beautiful country around.  I shared many vineyard scenery pics from my recent trip in my Beyond Food section, but here I'll share about the food.  Lots of it.  And of course the wine… lots of that too! Let me just tell you that I love wine but I am not very knowledgeable about the ins and outs of it. I'm the kind of person who wants chardonnay with my marinara sauced pasta, even though a red is supposed to make it taste better. So this trip was a good one for me!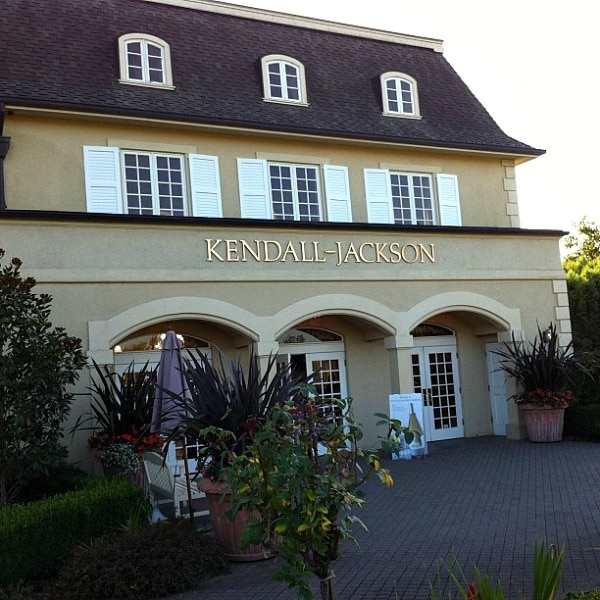 The folks at Kendall Jackson invited a few food writers up to to their place in Sonoma County for Sip, Bite and Blog– to learn about food and wine pairings.  We met the Jackson family and a zillion winemakers and chefs etc.  I have to say that people who work in the wine industry are pretty much the coolest people around.  What an incredibly, awesome job to have- living in that beautiful vineyard countryside and tasting wine all day long.  I might love that life.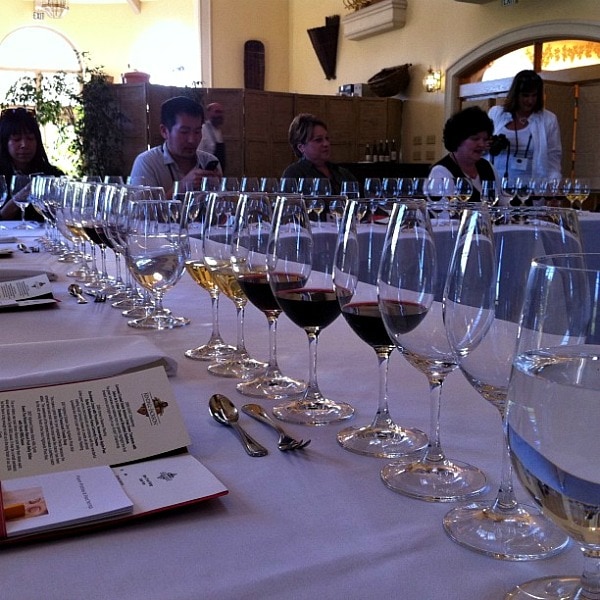 I was in this gorgeous dreamland for less than an hour when we were swept off to the Kendall Jackson Wine Center for our first education in food and wine pairing.  First tip: don't drink all of the wine in every glass (just a sip).  Or sip, taste and spit (not!)  Here are some of the goodies we ate and their wine pairings.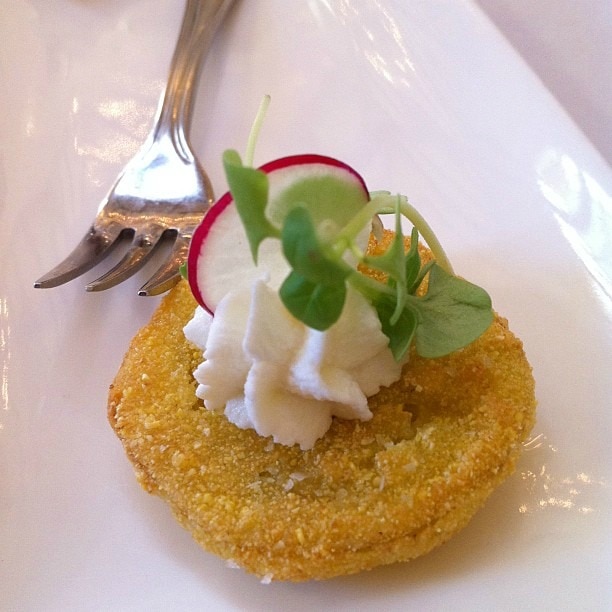 Cornmeal Crusted Estate Heirloom Fried Green Tomato with Delice de la Vallee Cheese and Breakfast Radishes
Paired with a wine I've been drinking all summer:  2009 Avant Chardonnay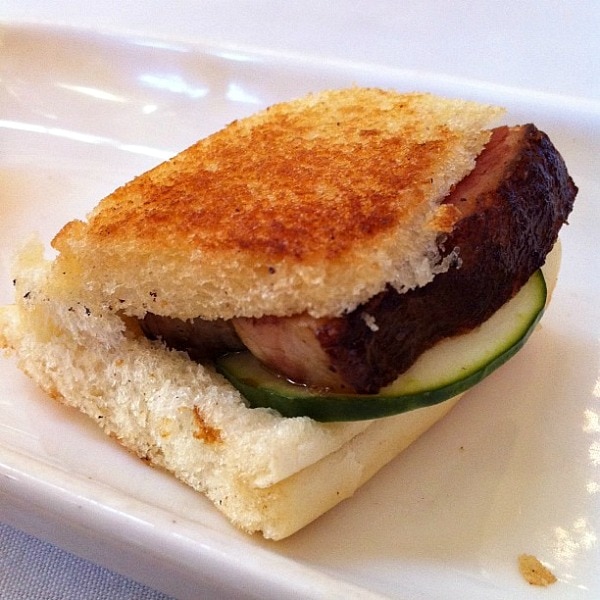 Sweet Tea Brined Niman Ranch Pork Belly Slider with Syrah BBQ Sauce (soooo good- recipe linked)
Paired with:  2007 Highland Estates Alisos Hills Syrah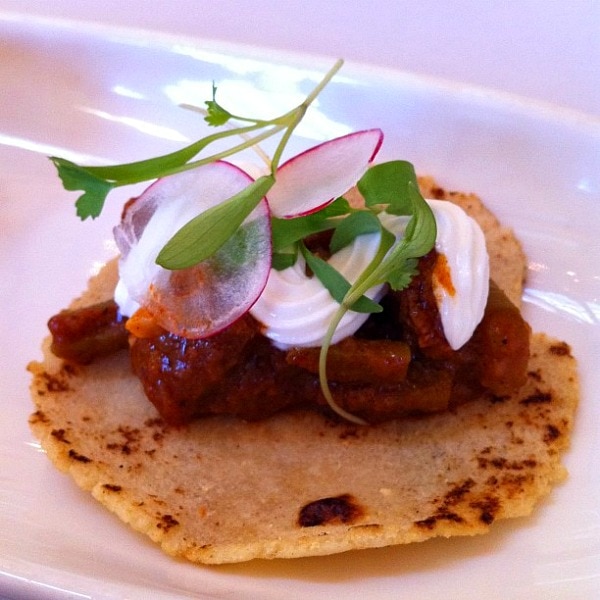 Snake River Farms Beef and Nopales Tacos
Paired with: 2005 Highland Estates Trace Ridge Cabernet Sauvignon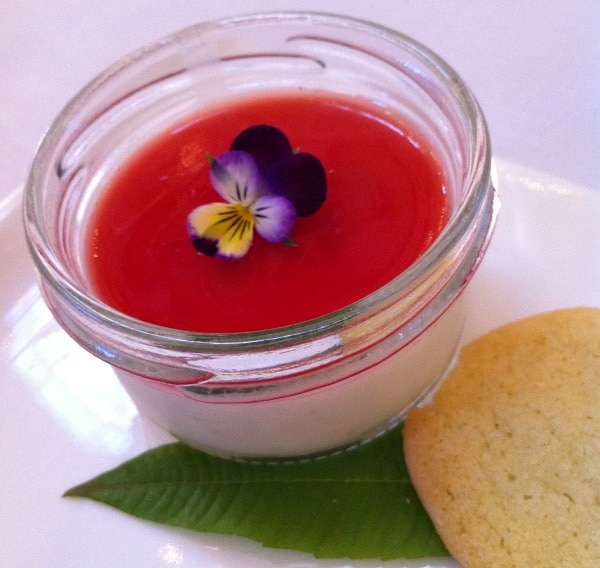 Buttermilk Panna Cotta with Strawberry Gelee and Icebox Cookie
Paired with: 2008 Late Harvest Riesling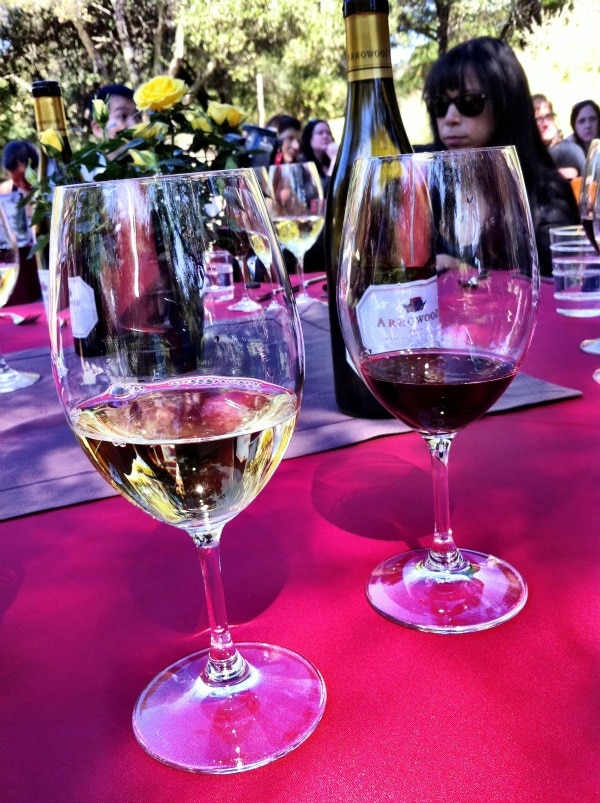 After they served us a 7 course tasting, they took us outside for dinner… and more wine.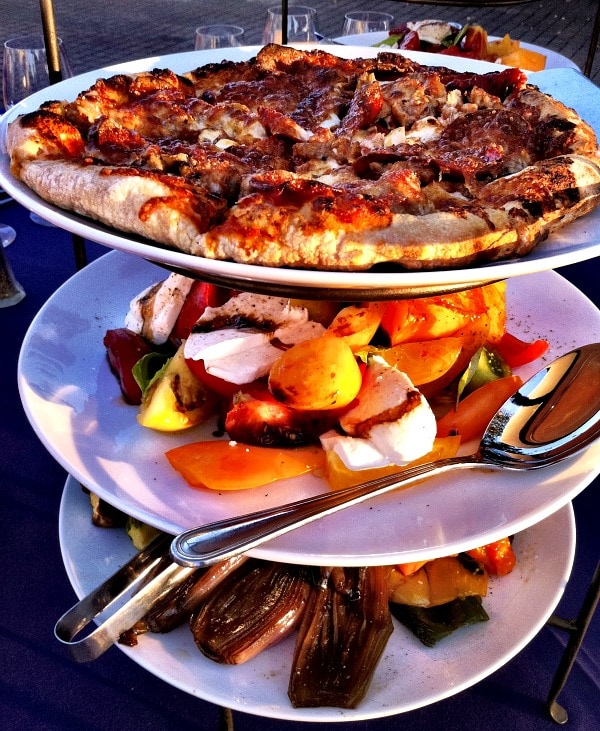 The chefs at KJ use all local, fresh ingredients.  We had pizza made in their outdoor wood fire oven and the most delicious roasted vegetables and tomato salad ever.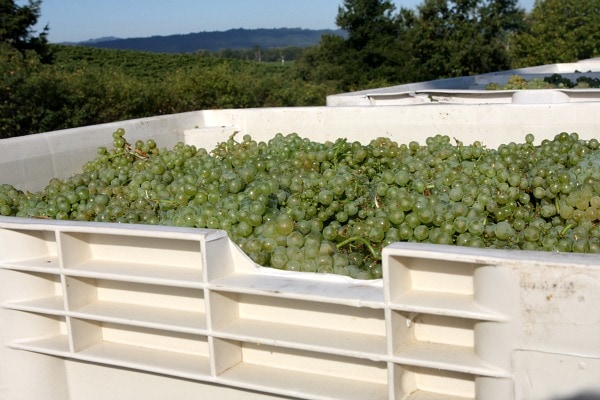 The following day, we visited a working winery- grapes galore, machines working and a zillion barrels of aging wine.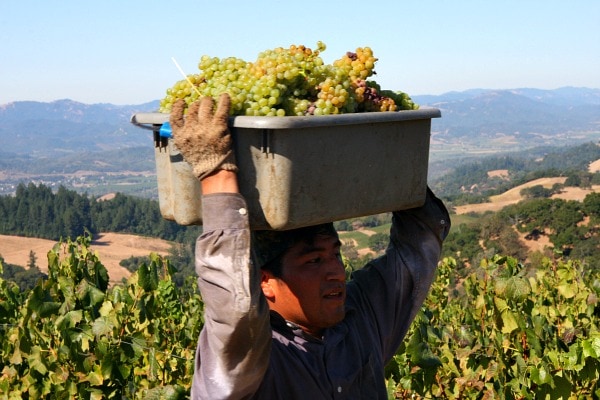 And then we saw the fall harvest in action. Workers frantically cut grapes off the vines as quickly as humanly possible, fill these tubs and then run them up through the vineyards to add them to a large bin for weighing.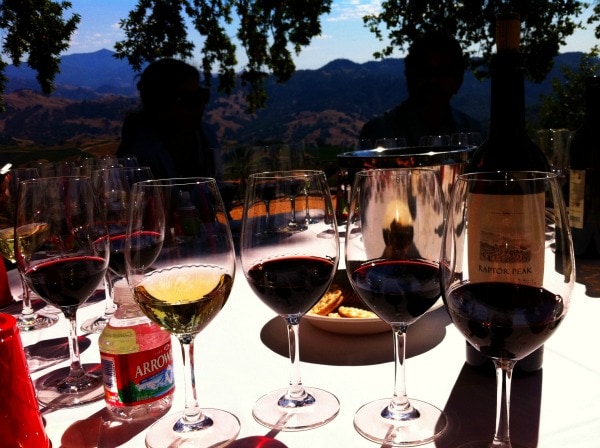 Top of the mountain afternoon wine tasting- overlooking the Alexander Valley.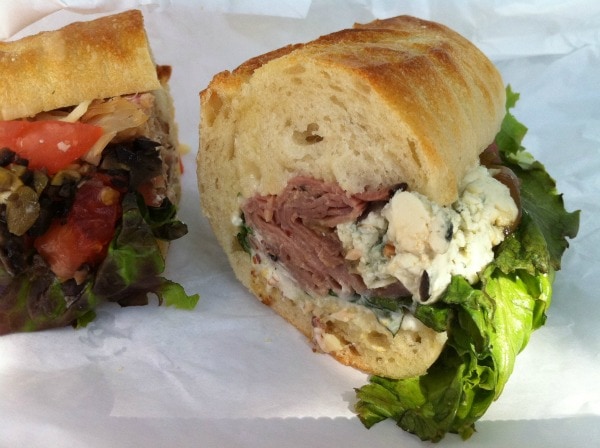 We noshed on Roast Beef Sandwiches with Gorgonzola Cheese. That's a good pairing right there, let me tell ya!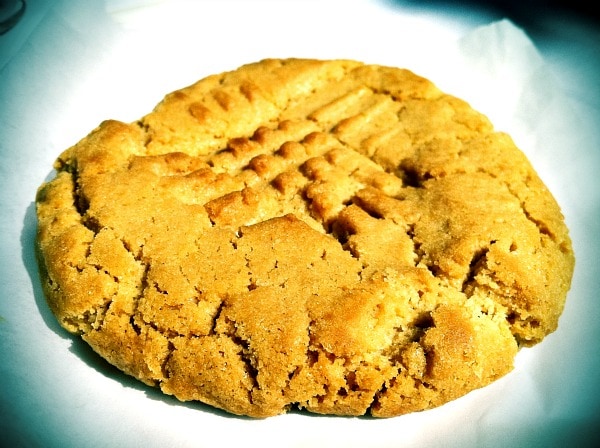 And ginormous peanut butter cookies too.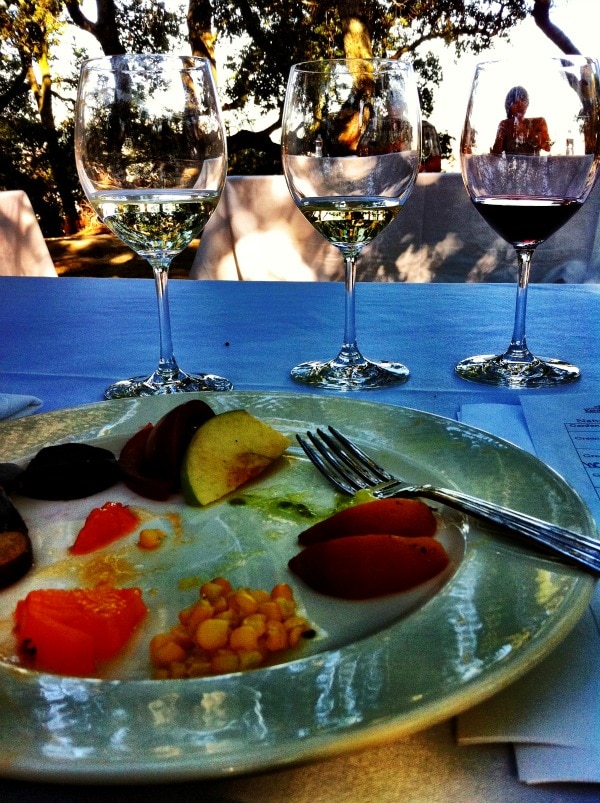 In the later afternoon, we headed to Jackson Park Vineyards for an education class. We were schooled in pairing different types of produce with sauvignon blanc, chardonnay and/or pinot noir. I learned that Sauvignon Blanc goes well with things like green apples, green beans, lemons and asparagus. Chardonnay pairs well with corn, peaches, orange tomatoes and yellow beets. Pinot Noir is matched nicely with red beets, figs, sage and raspberries. It was cool to take a little nibble and sip the wine to see what worked and what didn't. See, I'm learning!?!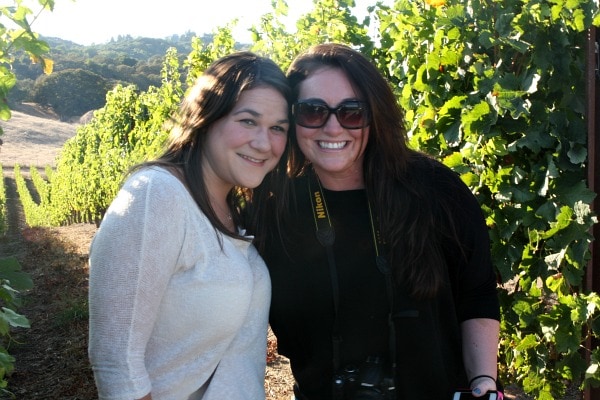 Here are two of my new best friends hanging in the vineyard: Maryse, who writes for The Daily Meal and Jessica from How Sweet It Is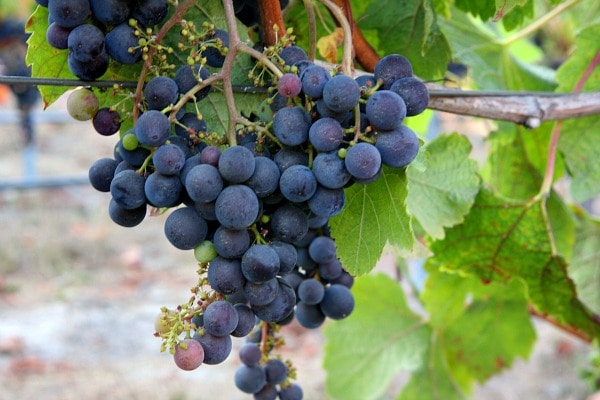 Grapes were everywhere- every variety, and we were encouraged to pick them off the vines and taste them.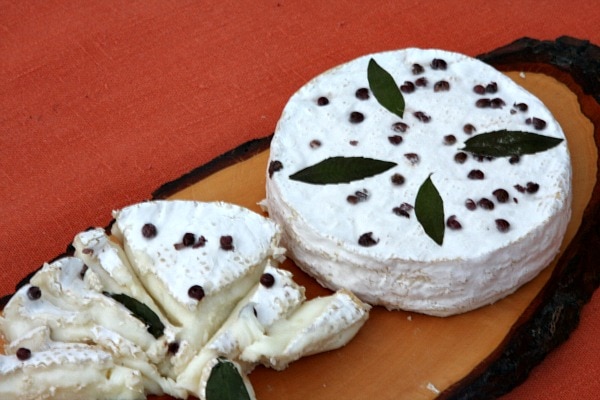 We had a fabulous dinner on the grounds of Matanzas Creek Winery, but before dinner a bunch of local food artisans shared their goods with us.  We had things like Bucheret Goat Cheese…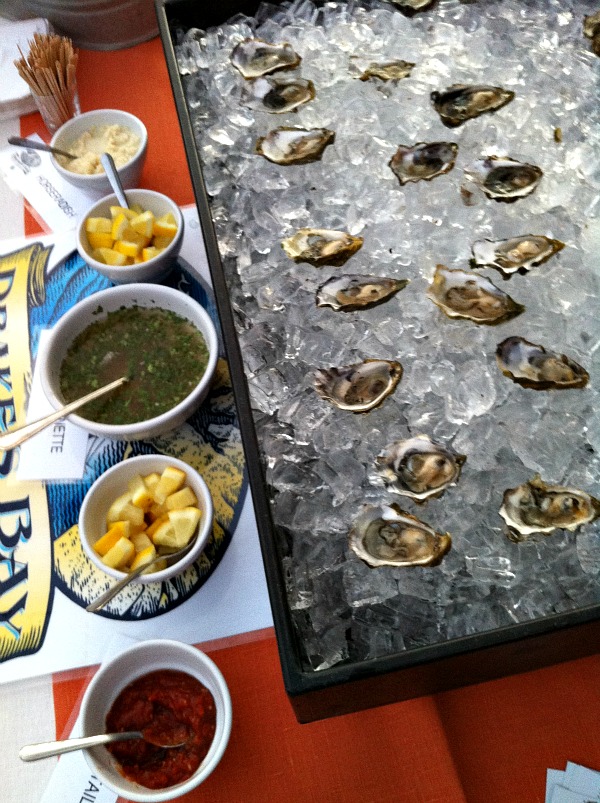 Drake's Bay Oysters!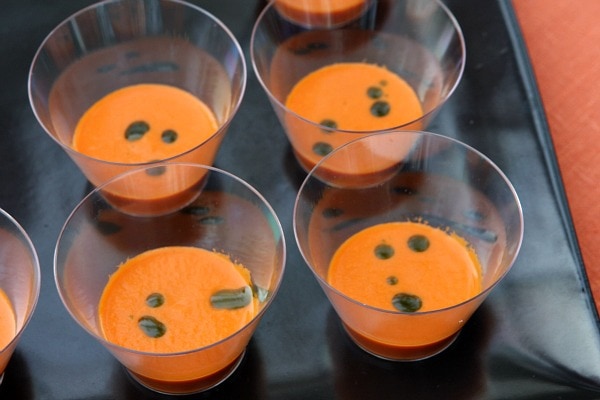 and spicy Heirloom Tomato Soup (recipe linked!)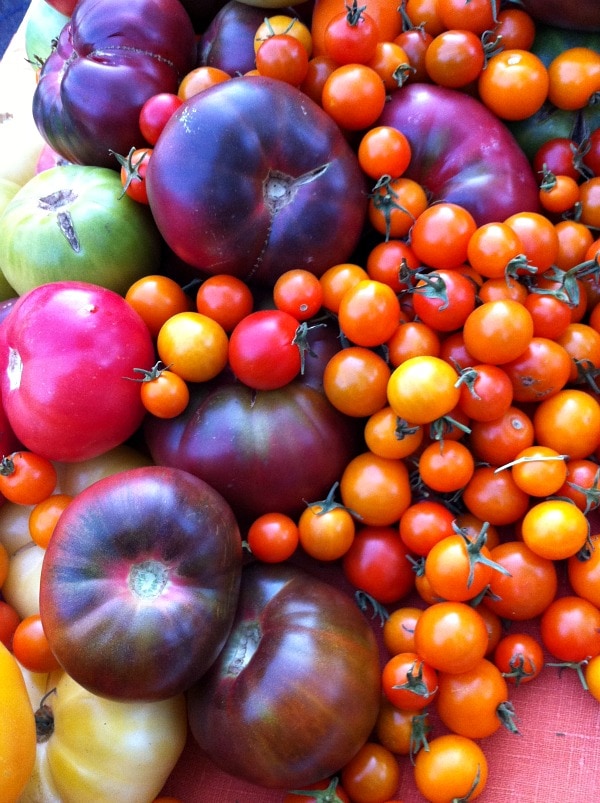 …made with these totally vibrant, non-photo shopped Heirloom tomatoes!  Can you believe these guys??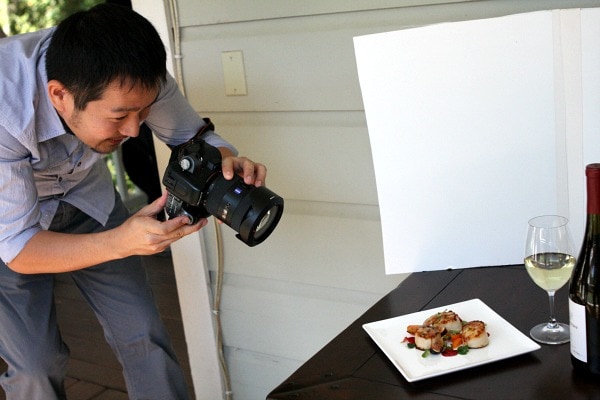 On our second day, we visited the grounds of Arrowood Winery where we practiced our food styling and photography skills.  Here is Marc from No Recipes shooting his dish of scallops.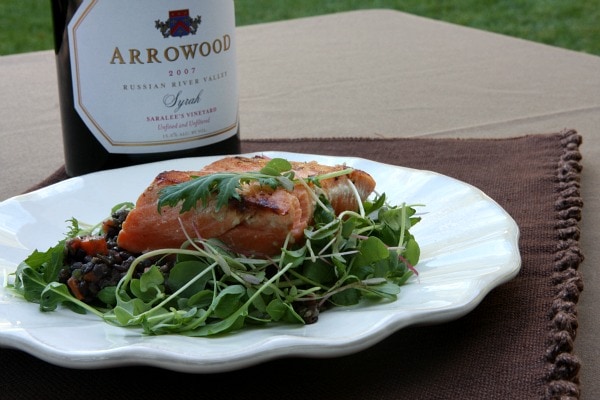 Here's a little salmon on lentils and greens that Jessica and I put together and tried to photograph.  Ummm, we didn't do so well with ours.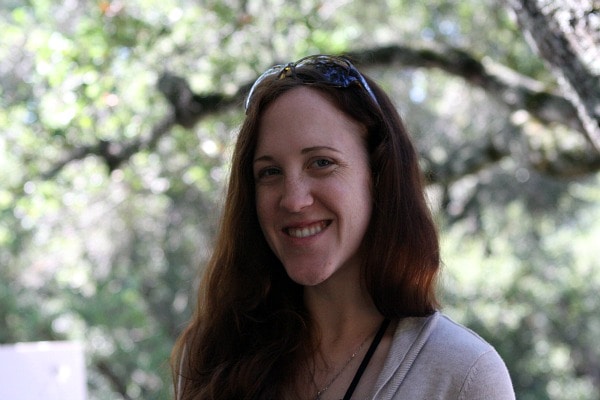 And here is Nicole from Baking Bites.  I've been reading her blog forever, so it was nice to finally meet sweet Nicole.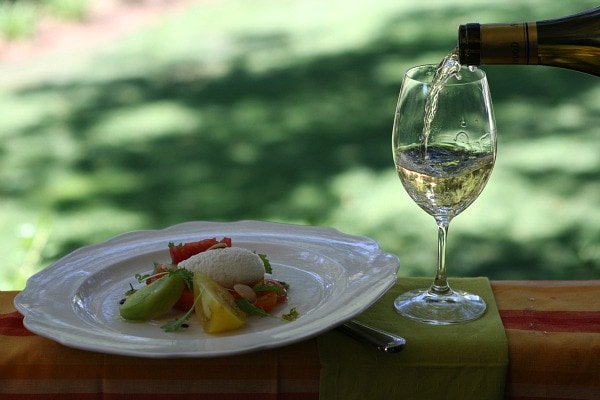 More food photography fun.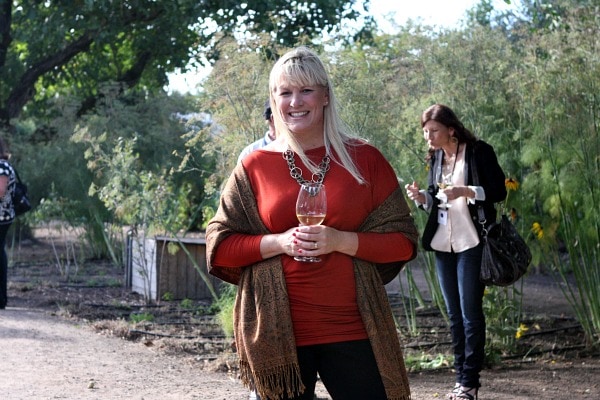 After some much needed afternoon rest, we headed off to our final event- a tour through the Kendall Jackson Culinary Garden (every. single. fruit. vegetable. & herb. that you can imagine!!– so super cool).  And yes, we had wine and cheese in the garden as we toured, of course.  Oh, and I should mention that we were touring the garden with food writer rock star idol Ruth Reichl, who I was terrified to introduce myself to.  More on that later…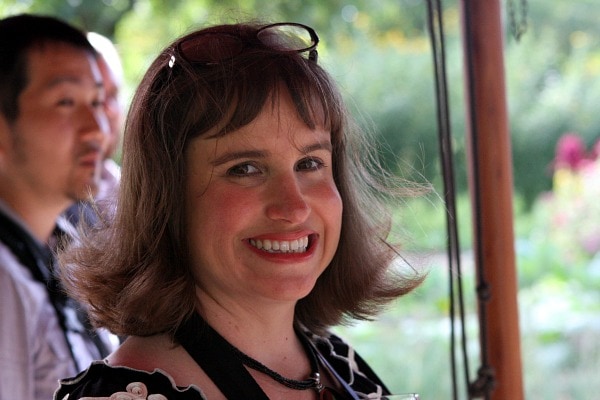 Here's a food blogger I've wanted to meet since 2008, since that's how long I've been reading her blog.  This is Cathy from Noble Pig.  She is always smiling and has an infectious laugh.  And incidentally, she founded the Noble Pig Winery up in Oregon!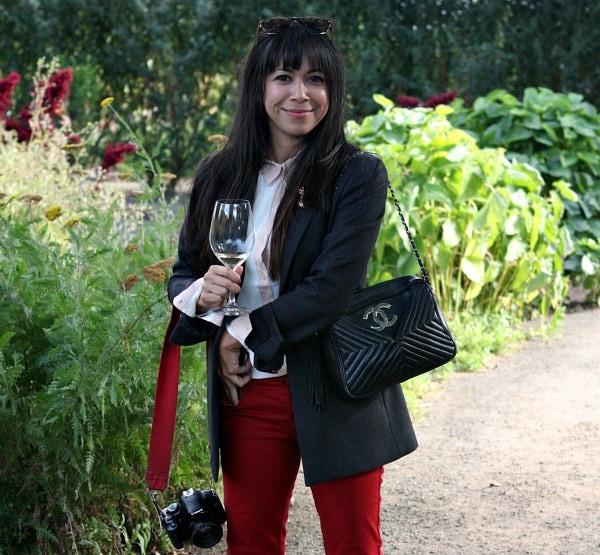 This was the cutest, most fashionable food blogger on the trip:  Adrianna from A Cozy Kitchen.  I'm so happy to have met this energetic, FUN girl, and I just love her blog too.  (Sorry, Adrianna for catching you in the midst of the awkward putting-something-in-your-pocket move!)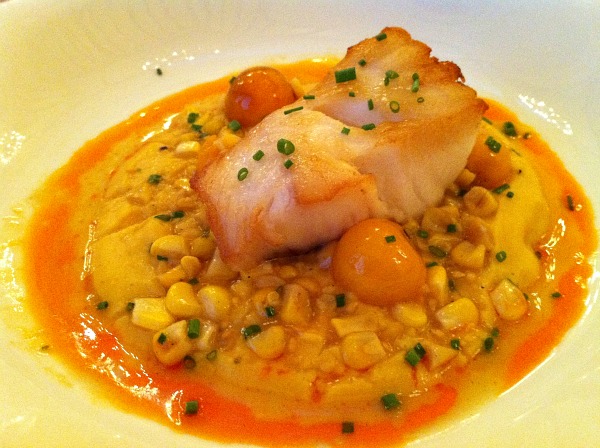 Dinner on this night was beyond delicious.  Is there a word for that?  Like outta-sight or heaven-sent or freakin' wow?!  We had things like this Glazed Local Cod with Corn Pudding and Cherry Tomatoes, paired with 2009 KJ Highland Estates Camelot Highlands Chardonnay.  I could have eaten a quart of that corn pudding- um, yum.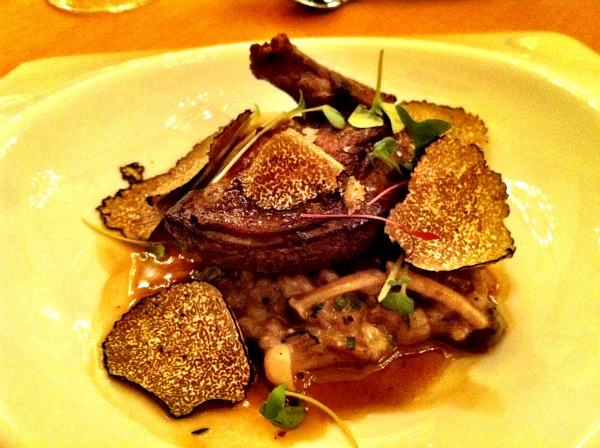 This here is Pan Seared Squab with Truffled Sonoma Mushroom Risotto (yes, those are giant slices of truffle there!), paired with 2007 KJ Highland Estates Seco Highlands Pinot Noir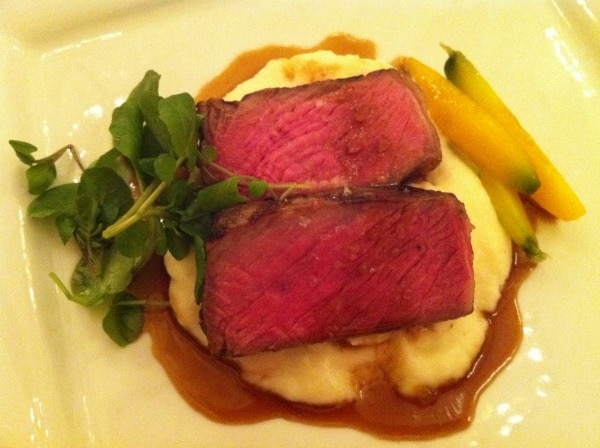 New York Strip Steak with Potato Puree and Roasted Estate Carrots, paired with 2007 KJ Highland Estates Alisos Hills Syrah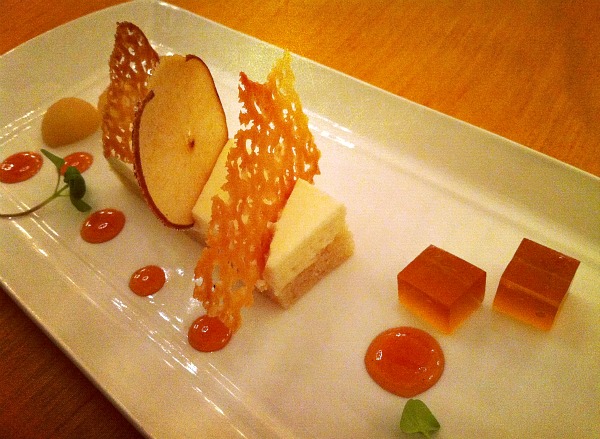 White Chocolate Cake with Poached Asian Pear, Caramel Jelly and Pear Gastrique, paired with 2008 KJ Late Harvest Riesling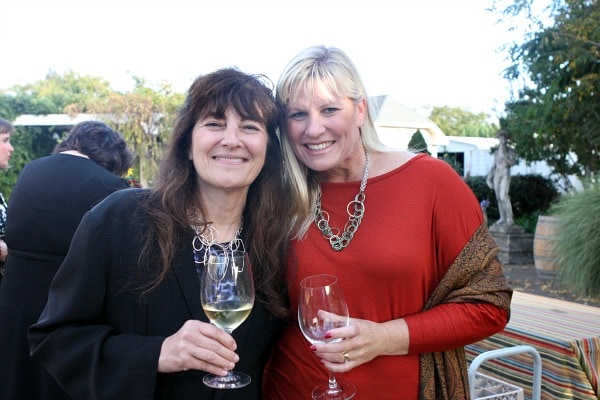 And here I am … finally… with Ruth Reichl. I felt weird and shy about just walking up to her and introducing myself, but it turns out that she came up to me instead and introduced herself! We chatted for a long time… about food and kids and new projects, and she had even visited my blog. Such a cool lady and she has so much to share about her experiences in food. Little side note about the photo: one of the things we learned was to always hold your wine glass by the stem so you don't warm up the wine and leave fingerprints… and lookie how I'm holding the wine glass. Arghhh! I still have so much to learn about wine…
Thanks for enduring a very long post, but I hope you enjoyed the photos, etc. Maybe now you'll plan that trip to wine country that you've been talking about for years and years 🙂
Disclosure: Thanks to Kendall Jackson for including me in this fabulous experience. KJ covered airfare, lodging and food, but I was not paid to write about this experience. All thoughts shared are my own.
Comments