This recipe has been featured in a step-by-step how-to post on The Recipe Girl blog: How to Make Ricotta Cheese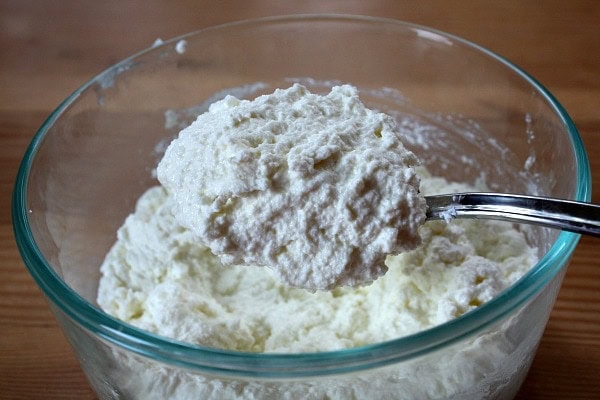 Fresh Ricotta Cheese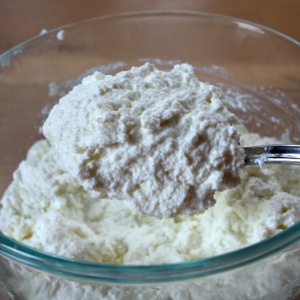 Simple to make from scratch, you'll have a tough time buying it at the store after making it at home. It's unbelievably rich flavor and creamy texture will have you wishing to eat it by the spoonful.
Yield:
1 1/2 cups (or 300 grams)
Prep Time: 35 min
Cook Time: 10 min
Ingredients:
4 cups whole milk
1 cup heavy cream
3/4 cup buttermilk
1/2 teaspoon sea salt
Directions:
1. Place all ingredients in a 2 quart saucepan. Slowly bring to a boil over medium to medium-high heat, until curds begin to form (190 to 200 degrees F.)
2. Remove from heat and pour into a cheesecloth-lined fine mesh sieve set over a large bowl. Let drain for 15 minutes. Gather cloth around the ricotta and gently squeeze out a little more liquid. Don't squeeze it dry or you'll end up with dry ricotta... leave some moisture in there.
3. Place fresh ricotta in airtight container & refrigerate for up to 2 days.
Tips:
Ideas for using fresh ricotta:
*incorporate into pasta dishes
*use dollops of it to top pizza
*fill ravioli
*spread on baguette with tomato & basil