Here's a really easy oven method for making Homemade Dulce de Leche.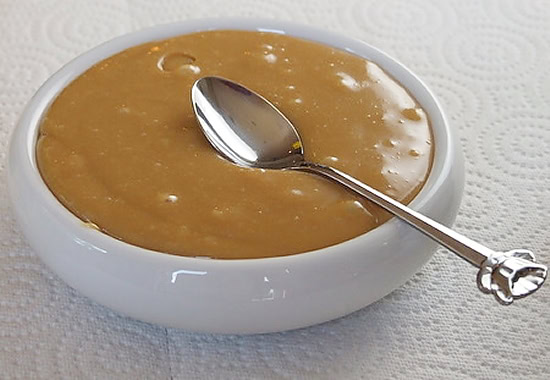 I have an intense love for anything caramel, and most specifically- Dulce de Leche. If you're not familiar with this Latin treat, you should plan on making its acquaintance very soon. Cans of it already made can be found in Latin markets, or if you're lucky they might actually carry it in your regular neighborhood market's International aisle.  The stuff in the can is okay, but if you make your own you'll be much happier with your homemade version.
Some cooks boil the can of condensed milk until it caramelizes, but the trouble with that method is that you're never quite sure when it's done (not to mention the threat of possible explosion).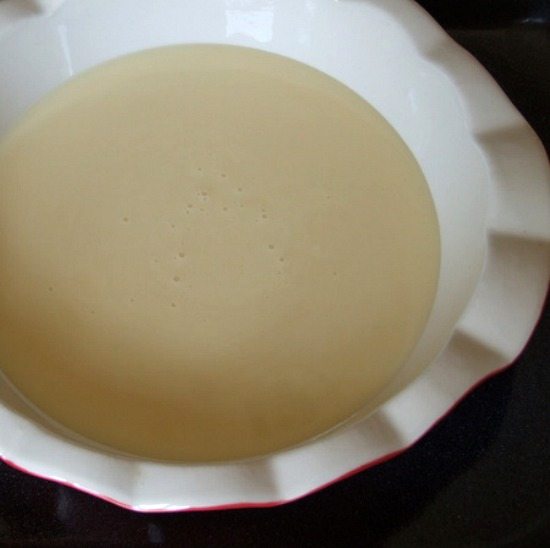 How to Make Dulce de Leche
Pour a can of sweetened condensed milk into a pie plate. Cover the pie plate with foil and place into a shallow boiling water bath (inside of a larger pan).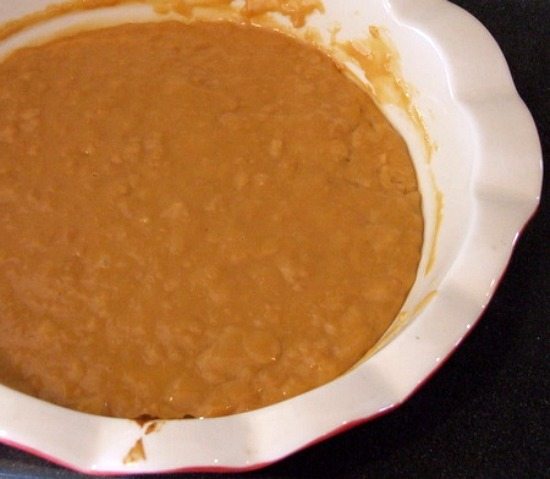 Bake at a high heat (425) until the mixture turns into caramel.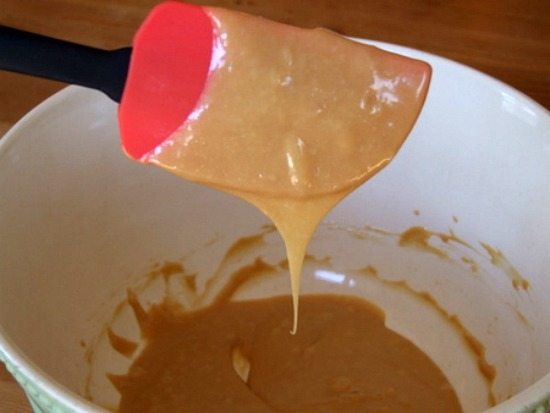 Beat the caramel with an electric mixer until it's smooth and creamy.
That's it! Now you can pour it over ice cream, fill cookies and cakes, or eat it by the spoonful. You're gonna love the stuff, I promise!
Here are a few recipes to use up your homemade dulce de leche:
Yield: About 1 1/2 cups
Prep Time: 10 minutes
Cook Time: 1 hour and 15 minutes
Homemade Dulce de Leche
SO easy to do! It turns out perfect.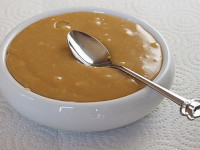 Ingredients:
1 can sweetened condensed milk (any size)
boiling water
Directions:
Preheat oven to 425 degrees F.
Open up the can and pour the sweetened-condensed milk into a pie pan. Cover tightly with foil. Place into a larger pan and pour boiling water in larger pan & around pie plate (level of water should be about halfway up the pie plate). Don't let any water seep up and into the pie plate.
Place in oven and bake for 1 hour. At the one hour point, peel off foil and check for progress. If the mixture has thickened and turned a caramel color, it's done. If it doesn't quite look thick enough or dark enough, cover it up and bake it a little longer (mine took 75 minutes).
When the mixture appears to have turned into a nice, thick caramel, remove from the oven. Let sit for a few minutes, and then beat with an electric mixer until smooth.
Tips:
Store in a covered container until ready to use (within a few days). Probably storing in the refrigerator is best, but return to room temperature when ready for recipe.
SOURCE: RecipeGirl.com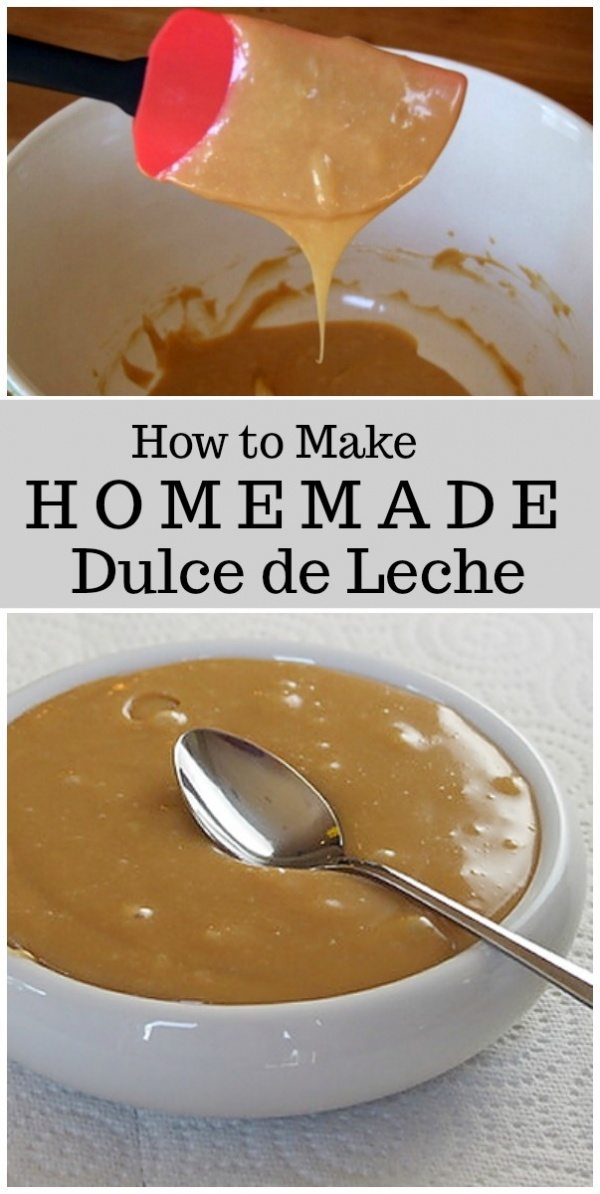 Comments