Hot Chicken Enchilada Dip
Here's a big-time favorite:  Hot Chicken Enchilada Dip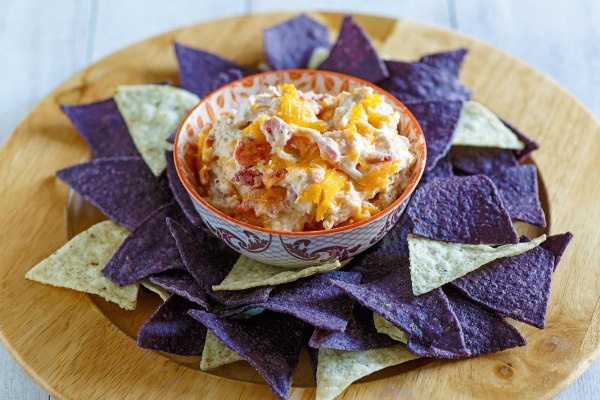 As the bowl above indicates, you're going to want to dish out a good amount of this decadent dip and just dip away… all by yourself.  This stuff is addicting, and it's the perfect sort of dip to include at a party.
For some reason, this one is a big hit at sports parties like Super Bowl. It seems to be a draw for the guys, but believe me… the girls like it too!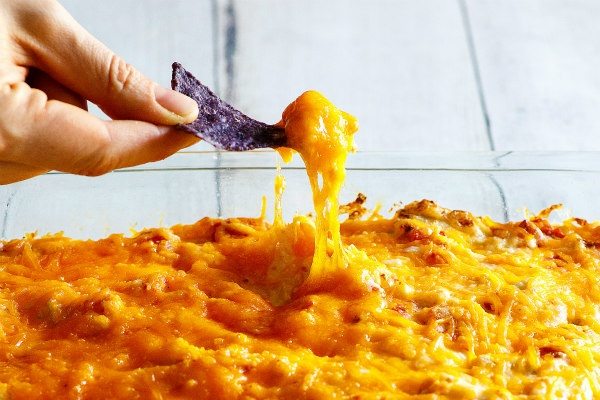 The dip is composed of a hot, cheesy mixture with chicken breast and Rotel tomatoes mixed in.  It's topped off with plenty of cheese– which gets all melty and wonderful after a brief stint in the oven.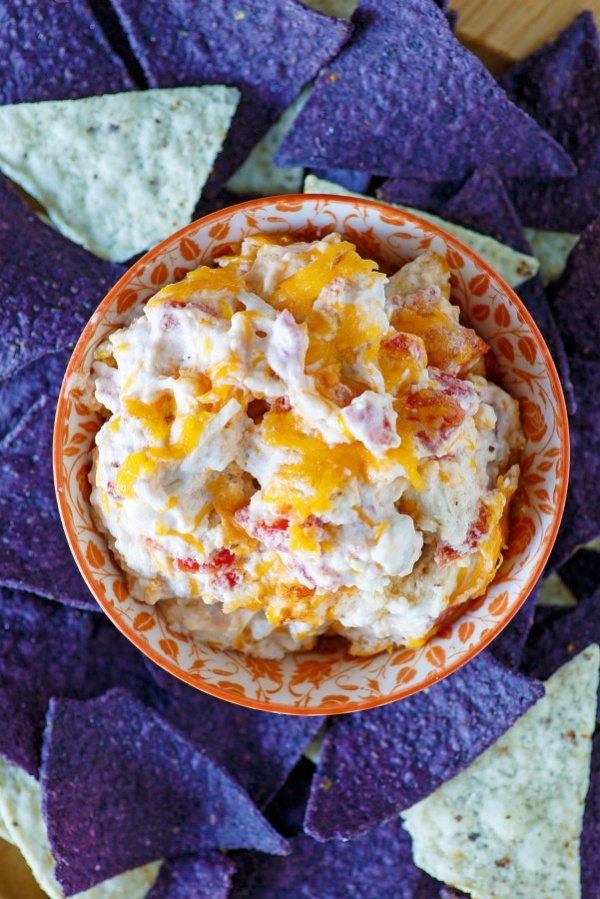 This dip is so well-loved that you'll find it's one of the first things to disappear at your party.
Yield: 12 to 15 servings
Prep Time: 15 minutes
Cook Time: 25 minutes
Hot Chicken Enchilada Dip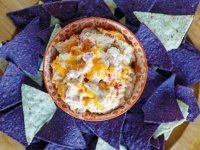 Ingredients:
2 (10 ounce) cans Rotel tomatoes with chiles, drained
2 (8 ounce) packages cream cheese, at room temperature
1 cup mayonnaise
1 cup sour cream
1 pound shredded cooked chicken breast
4 cups shredded cheddar cheese
Directions:
Preheat oven to 350°F. Spray 3-quart casserole dish with nonstick cooking spray.
In a large bowl and with an electric mixer, blend together cream cheese, mayo and sour cream until smooth. Stir in chicken and cheese and pour into prepared dish.
Bake 25 to 35 minutes. Serve with tortilla chips for dunking.
It's okay to use low fat mayonnaise and low fat sour cream in this recipe, but don't try to cut back on the fat for the cheddar cheese. Low fat cheddar cheese doesn't melt very well at all and you won't get the hot and cheesy result that you're looking for in this dip.
SOURCE: RecipeGirl.com
Here are a few more dip recipes you might enjoy: