A very good variety of a healthier banana bread: Low Fat Banana Bread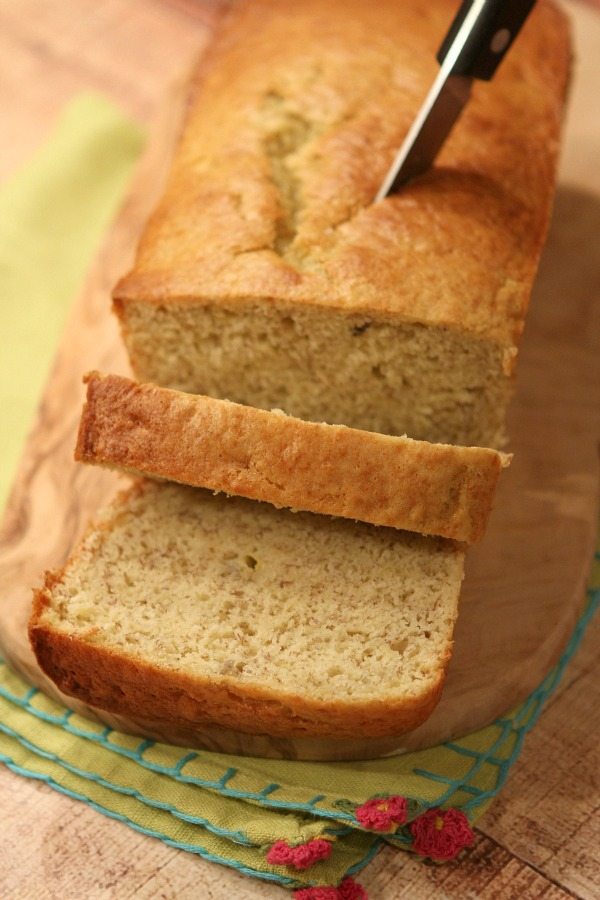 Low Fat Banana Bread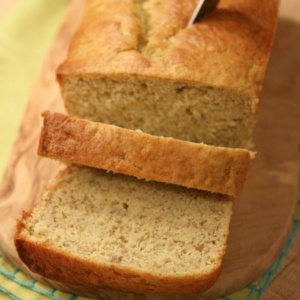 Yield:
12 servings
Prep Time: 10 min
Cook Time: 1 hour
Ingredients:
2 large eggs
3/4 cup granulated white sugar
1 cup mashed ripe bananas (about 3 medium)
1/3 cup buttermilk
1 tablespoon vegetable or canola oil
1 tablespoon vanilla extract
1 3/4 cups all-purpose flour
2 teaspoons baking powder
1/2 teaspoon baking soda
1/2 teaspoon salt
Directions:
1. Preheat oven to 325°F. Lightly grease 8½ x ½ x 2½- inch pan; dust with flour.
2. Using electric mixer, beat eggs and sugar in large bowl until thick and light, about 5 minutes. Mix in bananas, buttermilk, oil and vanilla.
3. Sift flour, baking powder, baking soda and salt over the wet mixture; beat just until blended. Transfer batter to prepared pan.
4. Bake bread until golden brown on top and tester inserted into center comes out clean, about 1 hour. Turn bread out onto rack and cool.
Nutrition:
Nutrition Facts (Amount Per Serving: bread divided into 12 slices)
Calories 160.23
Calories From Fat (13%) 20.67
Total Fat 2.30g
Saturated Fat 0.43g
Cholesterol 35.52mg
Sodium 250.06mg
Potassium 110.10mg
Carbohydrates 31.43g
Dietary Fiber 1g
Sugar 15.36g
Net Carbohydrates 30.45g
Protein 3.36g
WW Points Plus Program:  4   Old WW Program: 3