A delicious and pretty cocktail:  Pomegranate Margaritas
Make these for a Mexican dinner party, Happy Hour or as a festive featured drink for a holiday party.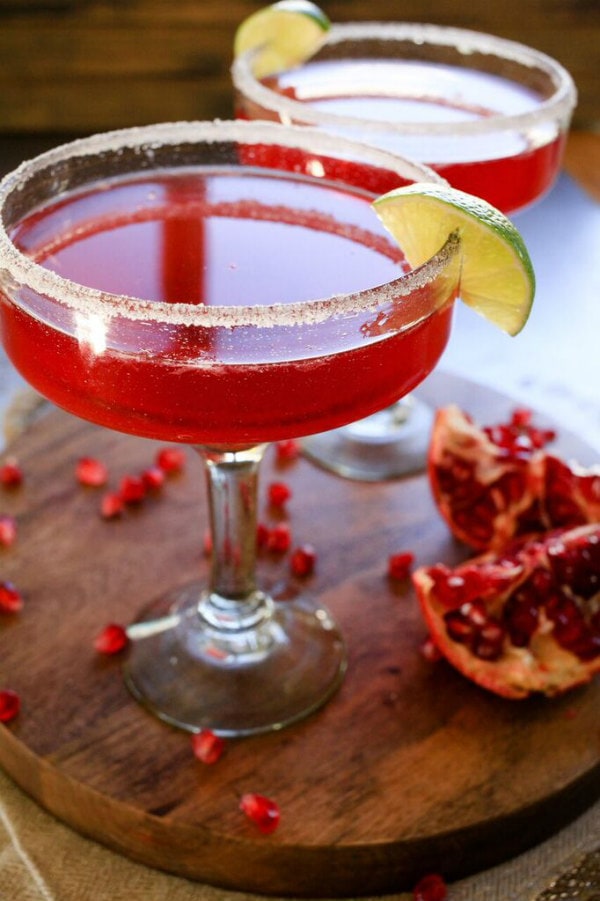 They're always a bit hit!
Pomegranate Margaritas
Yield:
8 drinks
Prep Time: 20 minutes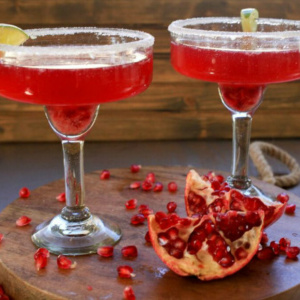 Ingredients:

One 1-liter bottle of tequila
2 cups Cointreau
2 cups unsweetened pomegranate juice
1 cup freshly squeezed lime juice
ice cubes
Pomegranate arils for garnish, if desired

Instructions:

In a large glass pitcher, combine the tequila, Cointreau, pomegranate juice and lime juice. Fill a cocktail shaker with ice, pour in 1 cup of the margarita mix and shake well. Strain into a cocktail glass, garnish with a few Pom arils and serve. Repeat with the remaining mix.

Tips:
*The margarita mix can be refrigerated overnight.