I've never been much of a coffee drinker. My body seems to run on natural fuel.  I'm one of those freaky people who can wake up in the morning with boundless energy, slip right into my gym clothes and go hike a mountain. No coffee needed for me. If I drank coffee though, I'd drink one of those fancy Pumpkin Spice Lattes and then I'd dunk away with these cookies: Pumpkin Shortbread Cookies.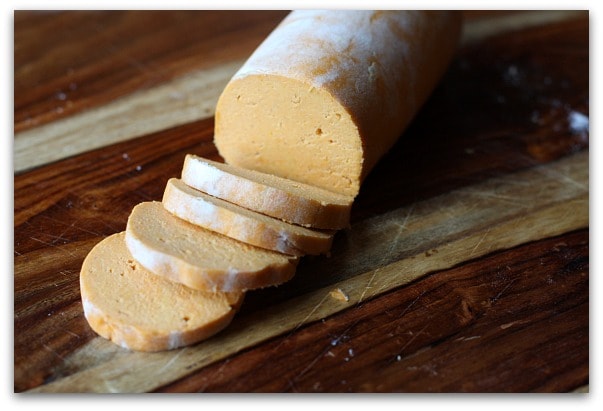 These are a refrigerator cookie. Make the dough ahead of time, roll it, wrap it up and let it chill for several hours (or overnight).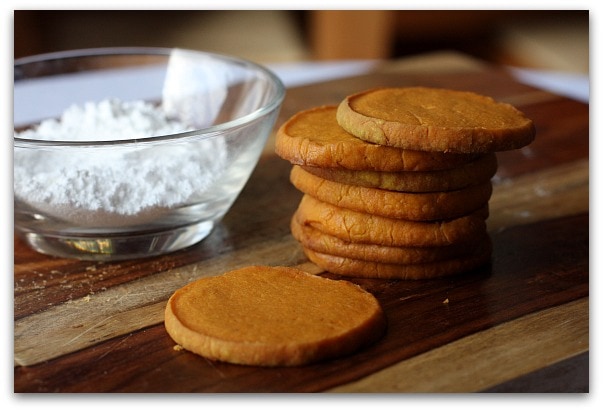 The addition of pumpkin puree means that they're not quite as crispy as your typical shortbread cookie. But they're a firm cookie nonetheless if you bake them as directed.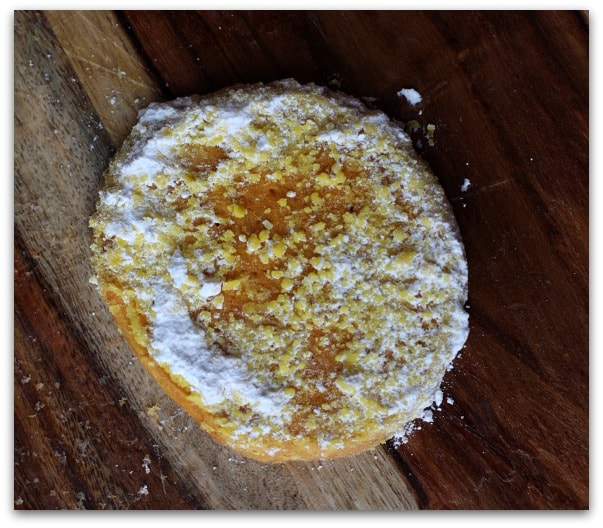 A dunk in powdered sugar while they're warm is a pretty good idea.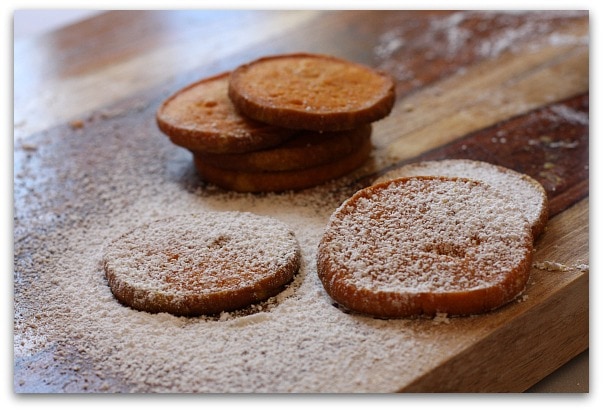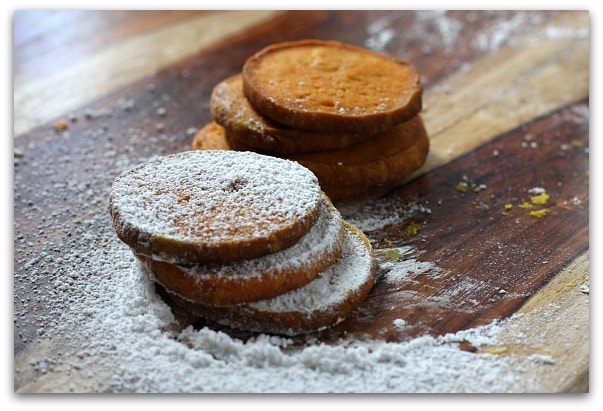 These are a lightly sweetened, buttery cookie with the faint flavor of spiced pumpkin pie. It's a good one for fall, it's a good one for pumpkin lovers and it's a good one for dunking.
I shudder to think what I'd be like if I did get a good rush of caffeine in the morning.  As it stands now, I've been known to drive my husband crazy by talking "at" him each morning (he needs time to wake up… and isn't always in the mood for mindless banter at first light).  Guess it's best if I stick with my decaf Morning Breakfast Tea– with a spoonful of sugar and a splash of milk (and a dunker on hand, for sure).
This recipe can be found here: Pumpkin Shortbread Cookies
You might also like these recipes with a pumpkin theme:
Pumpkin Granola by Two Peas and Their Pod
Pumpkin Pie Ice Cream by RecipeGirl
Pumpkin Pie Milkshake by Closet Cooking
Baked Pumpkin Oatmeal by RecipeGirl