Here's a fun winter cocktail:  Snowy Cosmopolitan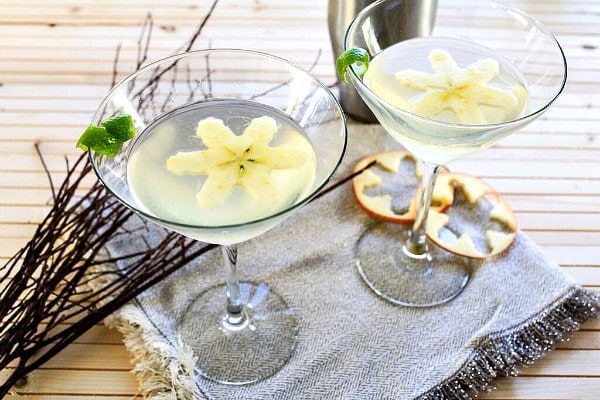 It has an apple snowflake garnish!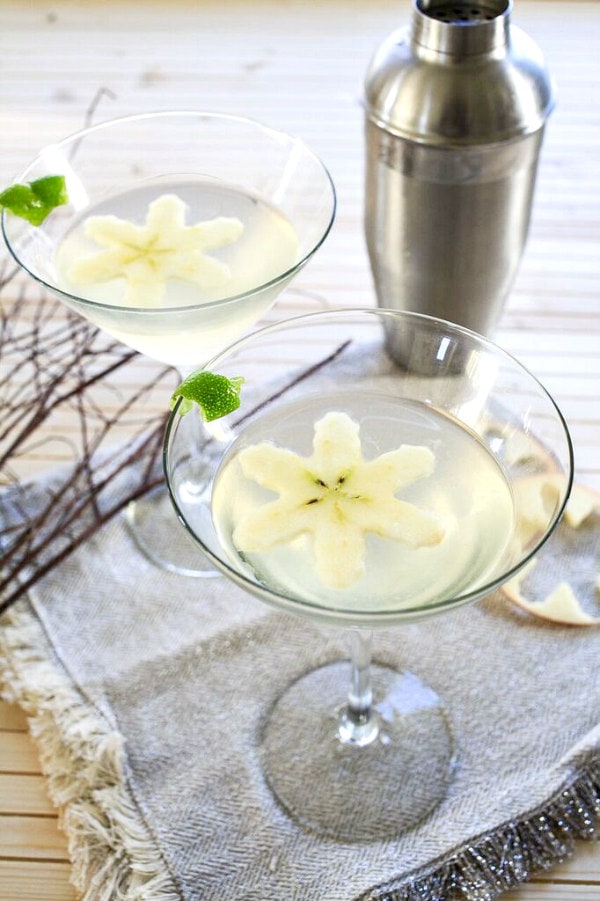 Snowy Cosmopolitan
Yield:
1 cocktail
Prep Time: 5 minutes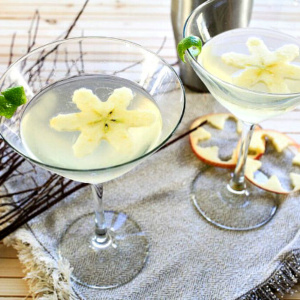 Ingredients:

1 1/2 ounces citrus vodka
1/4 ounce triple sec
1/4 ounce white cranberry juice
1/4 ounce fresh lime juice
apple slices for garnish

Instructions:

Fill a cocktail shaker with ice. Add all ingredients; shake and strain into a martini glass. Garnish with an apple slice cut in the shape of a snowflake.