Here's a lovely loaf recipe:  Spiced Pear Cherry Bread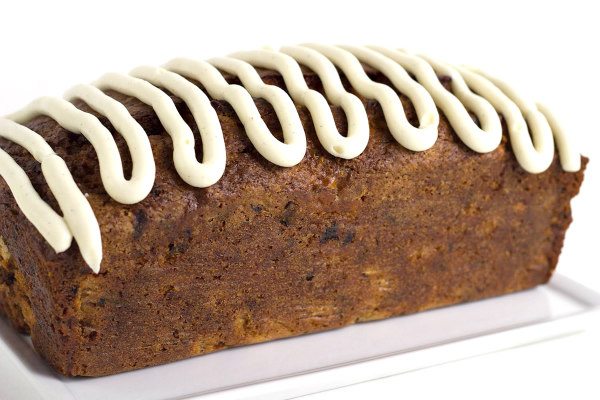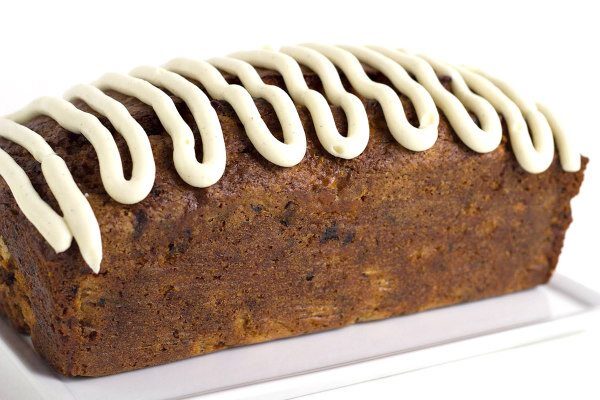 This is a loaf recipe that I love to make for the holidays- either as a loaf to have around to serve as a holiday breakfast treat or as a loaf that is perfect for gifting.  It's a delicious one!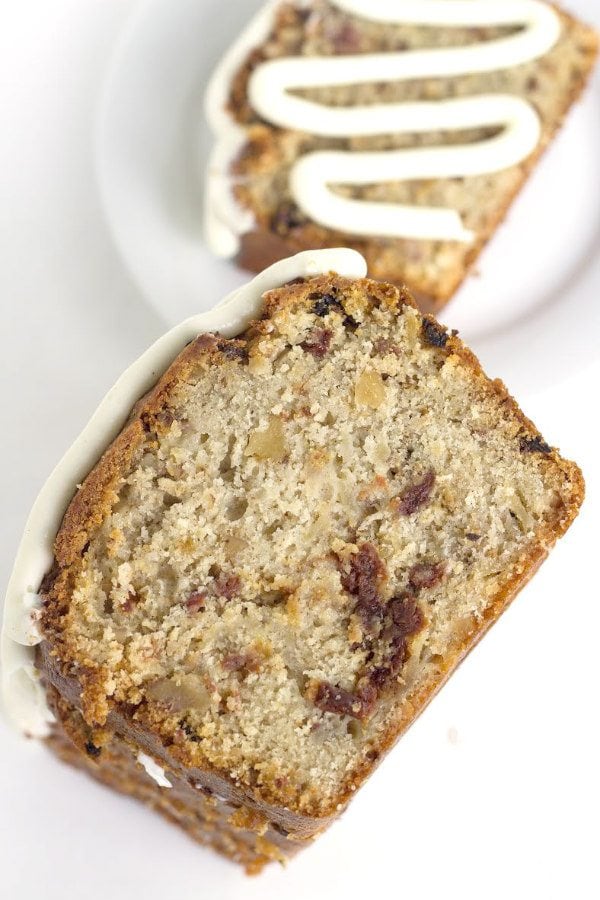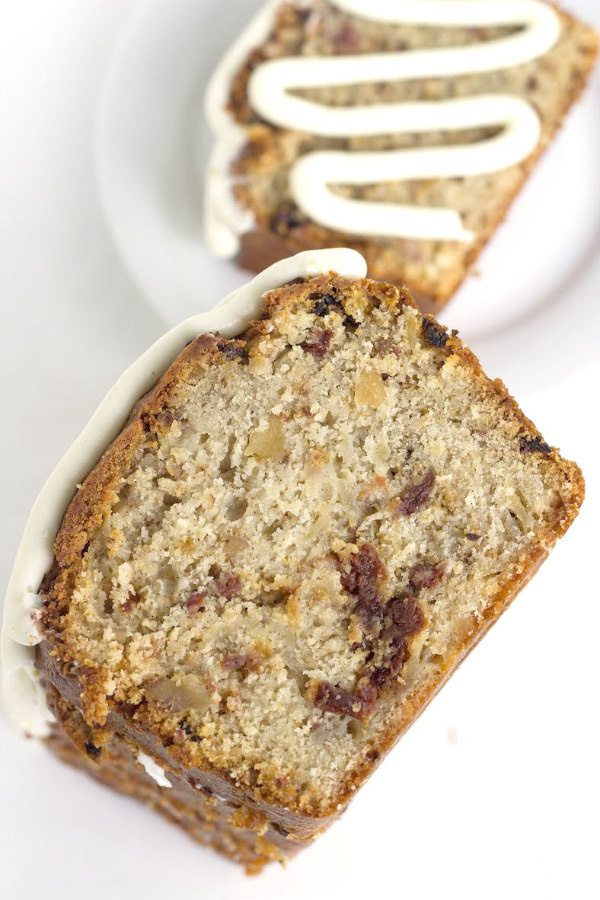 Spiced Pear Cherry Bread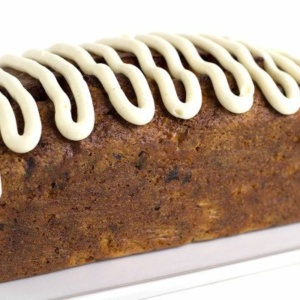 Yield:
2 loaves
Prep Time: 20 minutes
Cook Time: 55 minutes
Ingredients:
BREAD:
One 6-ounce package dried tart cherries, snipped into smaller pieces
3 cups all-purpose flour, divided
1 tablespoon baking powder
1 1/4 teaspoons ground allspice
1 teaspoon salt
3 large eggs
1 3/4 cups granulated white sugar
3/4 cup canola or vegetable oil
1/3 cup milk or pear nectar
2 teaspoons vanilla extract
One 29-ounce can pear halves, drained and finely chopped
1 1/2 cups chopped walnuts or almonds, toasted
SPICED CREAM CHEESE BUTTER:
Two 3-ounce packages cream cheese, softened
1/4 cup salted butter, softened
1 teaspoon vanilla extract
1/4 teaspoon ground allspice
1 1/4 cups powdered sugar
Directions:
Preheat oven to 350°F. Spray two 8x4-inch or 9x5-inch loaf pans with nonstick spray.
In a small bowl, toss together cherries and 1 tablespoon of the flour; set aside.
In a large bowl, whisk together the remaining flour, the baking powder, allspice and salt. Make a well in center of flour mixture; set aside.
In a medium bowl, beat eggs with a fork; stir in sugar, oil, milk or pear nectar, and vanilla. Add egg mixture all at once to flour mixture; stir just until moistened (batter should be lumpy). Fold in the cherry mixture, chopped pears and nuts.
Spoon the batter evenly into prepared pans. Bake smaller loaf pans for 60 to 65 minutes or larger pans for 55 to 60 minutes or until a wooden toothpick inserted near the centers comes out clean.
Cool in pans on wire racks for 10 minutes. Remove from pans. Cool completely on wire racks. Wrap and store overnight before slicing. If desired, serve with Spiced Cream Cheese Butter.
Prepare Spiced Cream Cheese Butter: In a medium bowl, combine cream cheese, butter, vanilla and allspice. Beat with an electric mixer until fluffy. Add powdered sugar; beat well.  Drizzle on the loaves, or spread on individual slices as desired.
Tips:
You may choose to make one loaf and use the remaining batter to make muffins.
SOURCE: RecipeGirl.com (via Holiday Baking Magazine 2005)