Travel to Myrtle Beach, South Carolina
Here's a peek at what it's like to travel to Myrtle Beach, South Carolina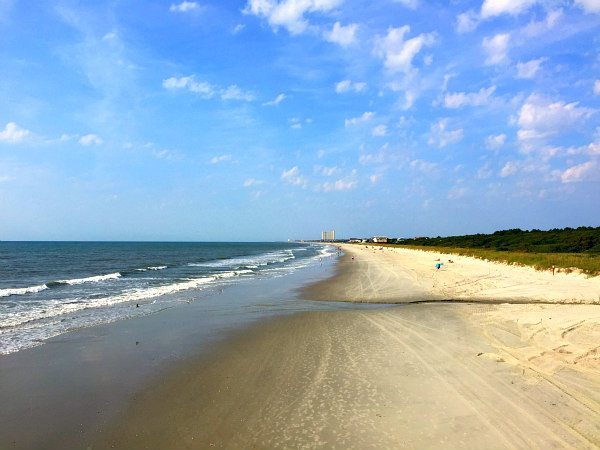 I was invited to tour Myrtle Beach for a few days with the folks at Visit Myrtle Beach.  Here's a recap of what to do and where to eat while in Myrtle Beach!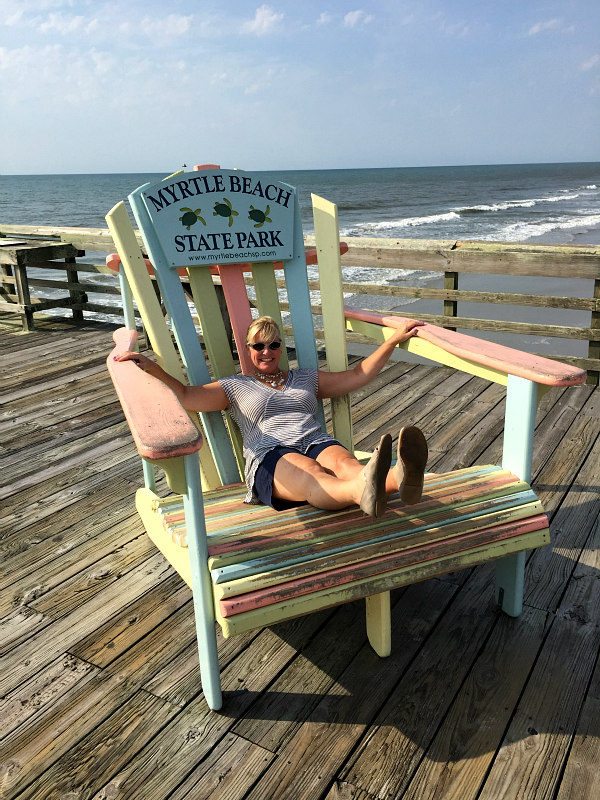 Definitely a must-visit:  Myrtle Beach State Park– besides the beach, you can visit a nature center and backyard wildlife habitat.  There are also campsites and cabins available for rent that are very near the beach.  Go crabbing on the big pier for sure!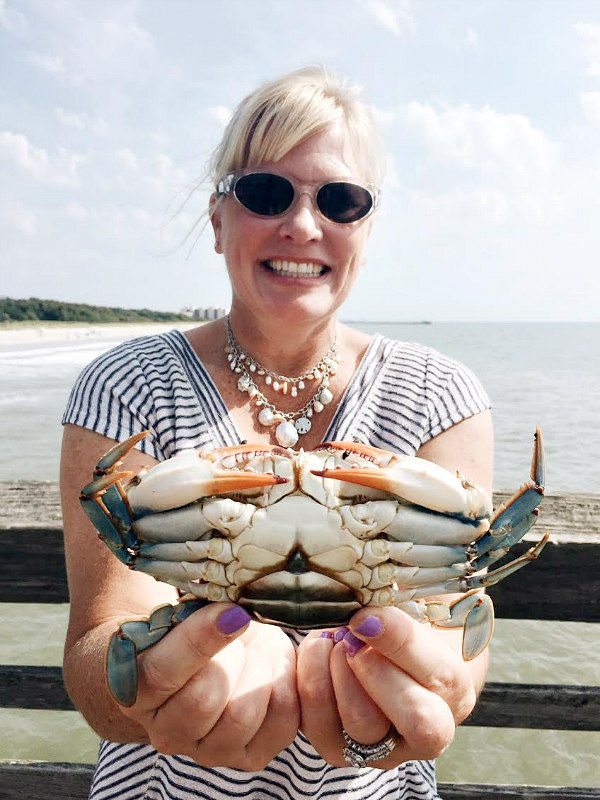 The ranger at the park gave us a crabbing lesson, and I caught a blue crab!  We let the little guy go, but it was fun to experience.  My son would be so thrilled with crabbing!  Thanks to Sandy for capturing this photo for me!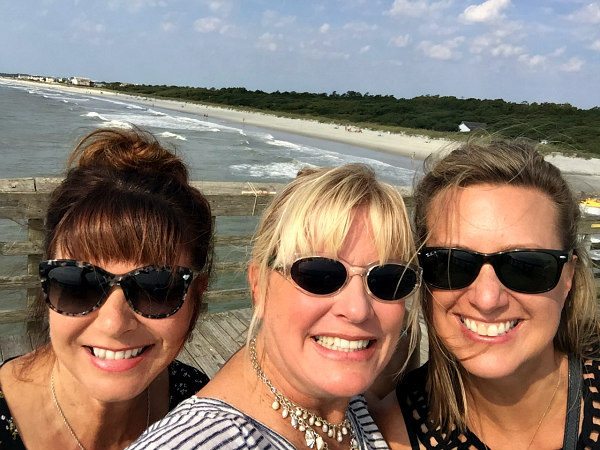 Friends Sandy (ReluctantEntertainer.com) and Heidi (FoodieCrush.com) were my crabbing partners.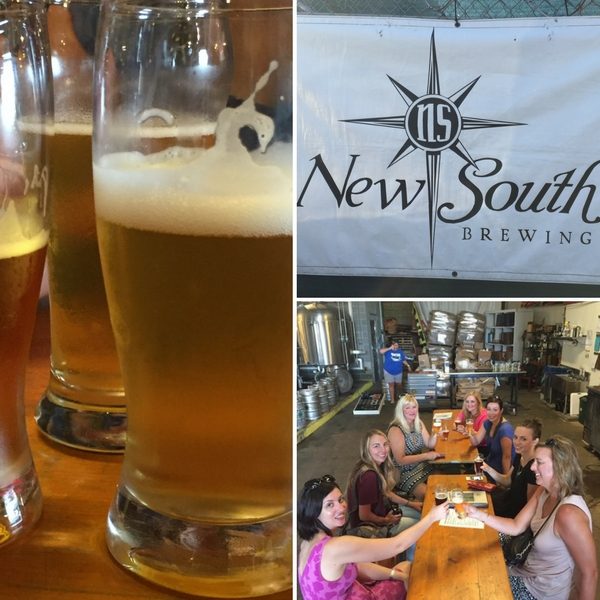 Beer Lovers should definitely consider stopping by the New South Brewery (my husband would love this place!)  Since 1998, they have been brewing ales and lagers for local restaurants.  Today, they're canning their beer to sell in local markets.  The brewery is a cool spot, and it's a busy, happenin' place.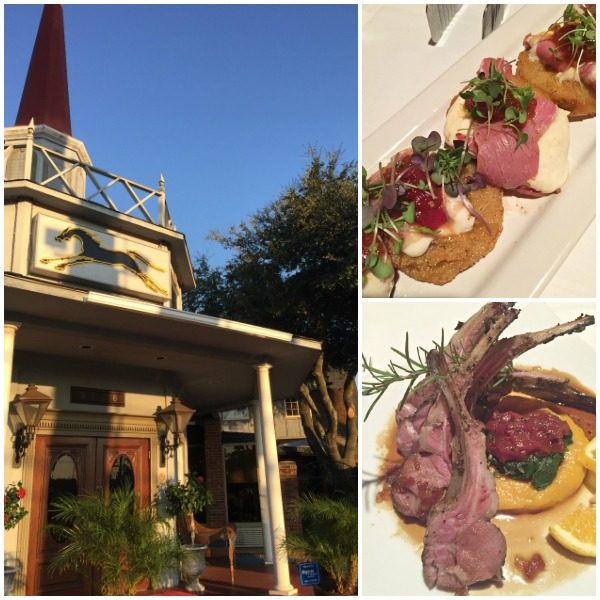 Dinner:  Thoroughbreds Chophouse and Seafood Grille. Since 1988, this restaurant has been serving beef and seafood and has won accolades from locals.  We ordered a huge array of appetizers (loved the fried green tomatoes most) and I opted for lamb chops for my main dish.  Incredible… all of it.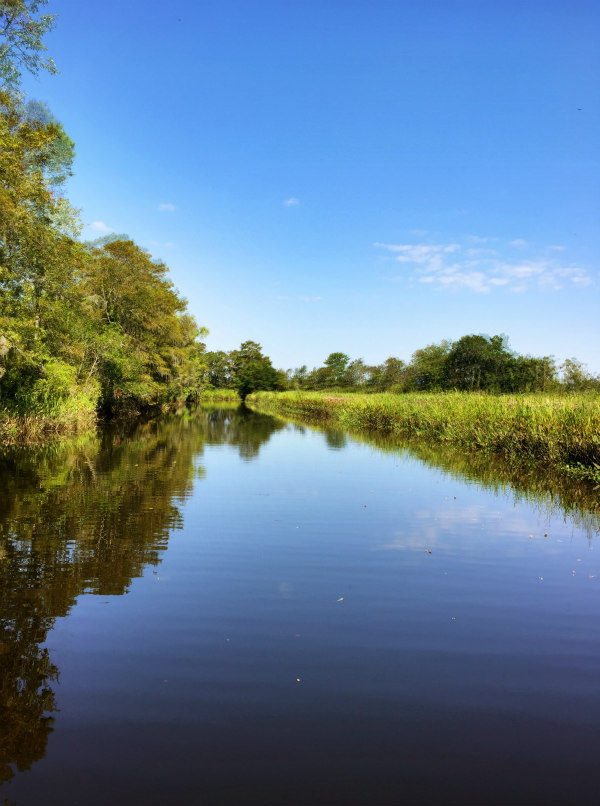 One outing not to miss while in Myrtle Beach is visiting Brookgreen Gardens.  Created in the 1930's by Archer and Anna Hyatt Huntington on the site of four former rice plantations, it's home to more than 1,400 sculpture works.  It's a nice visit for both adults and kids.  There are animal/zoo exhibits/wildlife preserves to explore-  as well as educational programs and history.  We started with a pontoon boat tour (highly recommend).  You'll cruise past historic rice fields that were cared for by African slaves.  This area is now home to loads of alligators and osprey.  It was a relaxing ride, and it was eye-opening to learn about how the slaves carved out this area so many years ago creating a thriving business for the rice industry.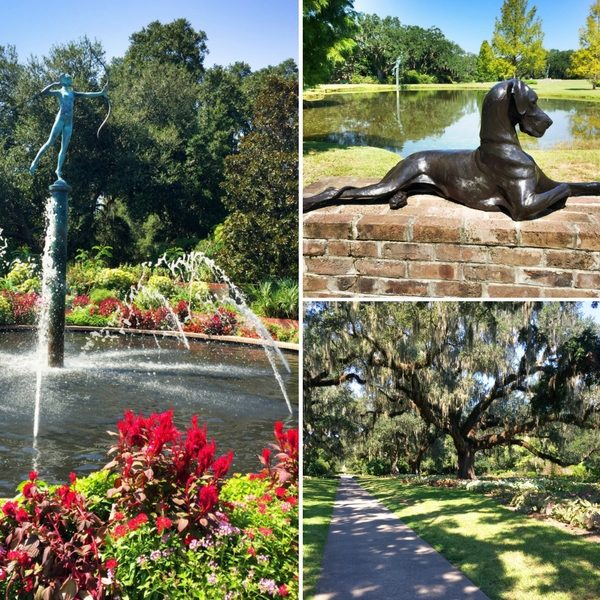 It is absolutely a treasure to walk the property and view the numerous statues that are displayed and the gorgeous gardens and trees.  On hot days, the walk is a bit brutal… but if you can hit it on a more pleasant day then it's absolutely worth it.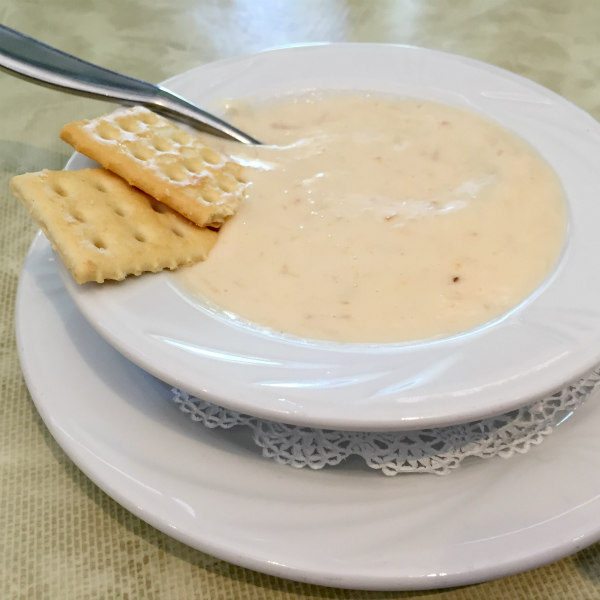 Stop in at the property's Pavilion Restaurant for a bite to eat and a break in the day.  We thoroughly enjoyed the She-Crab Soup- a staple in the Myrtle Beach area and not a soup to miss!  It's very creamy and rich… and a total treat… but so worth it.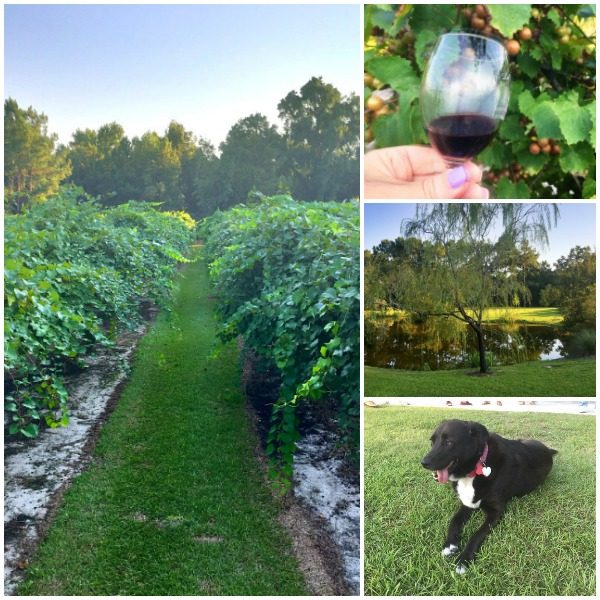 Wine enthusiasts might enjoy a stop at La Belle Amie Vineyard for wine tasting, shopping their cute gift shop and touring the grounds.  My suggestion:  check out their website to find out when they have live music– they have a beautiful venue outside for bands to play.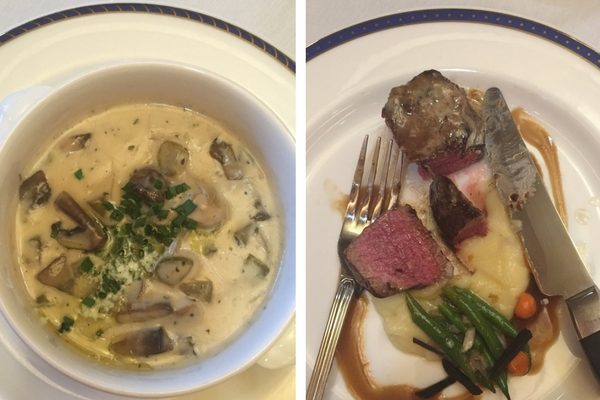 Here's a restaurant that you wouldn't necessarily find very easily (it's located in the Marina Inn at Grande Dunes hotel), but it was easily among the best places I dined in Myrtle Beach: Waterscapes Restaurant.  Oyster soup, shrimp and grit cakes, filet mignon with truffle and key lime cheesecake were among the delicious things eaten.   This restaurant sits along the intracoastal waterway, so you can watch the boats sail up and down the waterway while dining.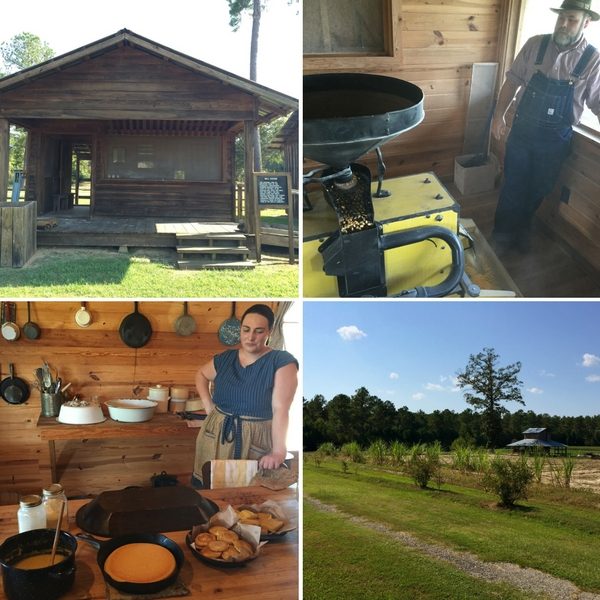 Here's another place to check out with the family:  L.W. Paul Living History Farm.  This is a 17-acre farm simulation of what it may have been like to live in Horry County from 1900 to 1955.  Visitors have the opportunity to observe and participate in activities like plowing with mules, making lye soap, curing meat, grinding corn for grits and milking cows.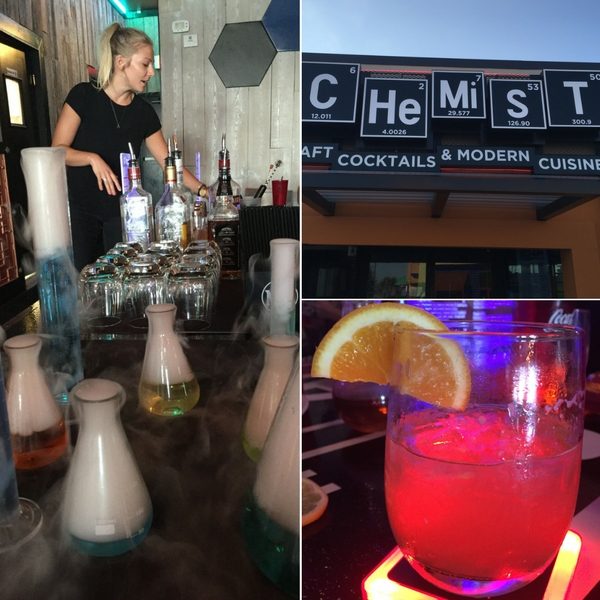 On one of our nights out on the town, we visited three locations in historic downtown Myrtle Beach  for drinks and food.  The first was a place called, The Chemist.  It's a fun spot that emphasizes molecular gastronomy in both food and drinks.  I crafted my own cocktail selecting various syrups, booze and herbs.  And we munched on the most amazing truffle popcorn too.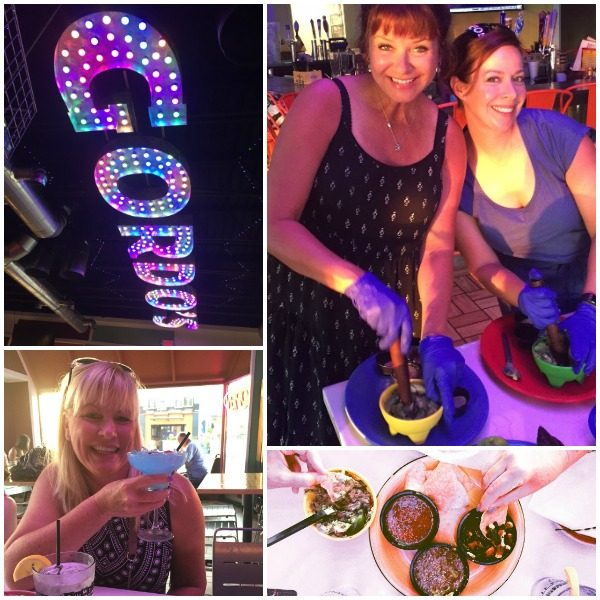 Next stop was a Mexican-themed joint called Gordo's Tacos & Tequila (directly across the street from The Chemist).  Gordo's is a casual place- nothing fancy.  They offer 50 different kinds of tacos and tequila, as well as craft margaritas.  We sampled guacamole, salsa and their margarita-of-the-day.  All was good.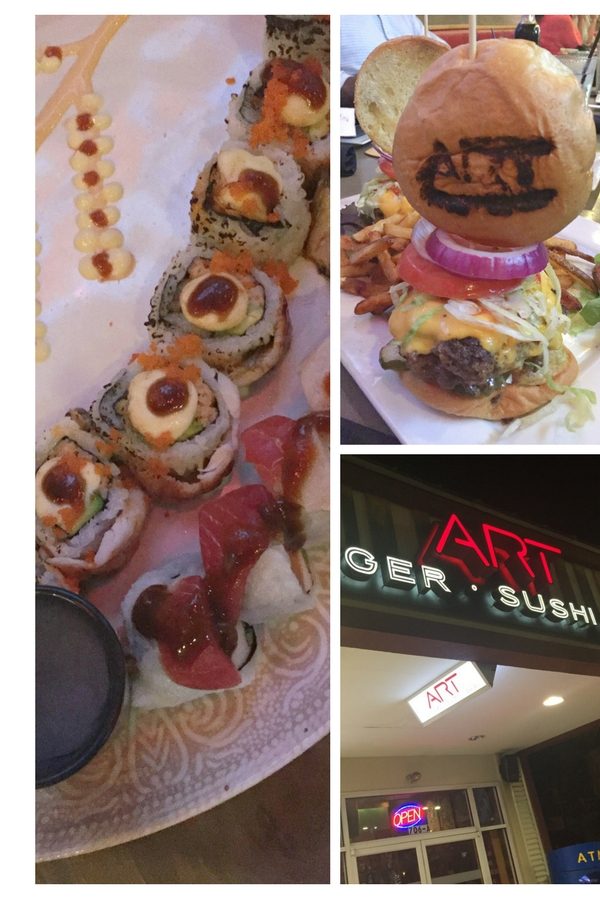 And as if we weren't already stuffed, our dinner spot for the evening was ART Burger Sushi Bar.  Yes, this place offers both burgers and sushi (the concept: because people who don't like sushi… can get one of the 16 gourmet burgers on the menu instead).  You'll find a good deal of art to browse on the walls of the restaurant (the owners have a passion for art).  I was pretty stuffed by the time we got to this place, but it's an interesting place to eat.  I enjoyed the burger and fries more than I did the sushi they offered. Also worth checking out: their bar…and their ice cream.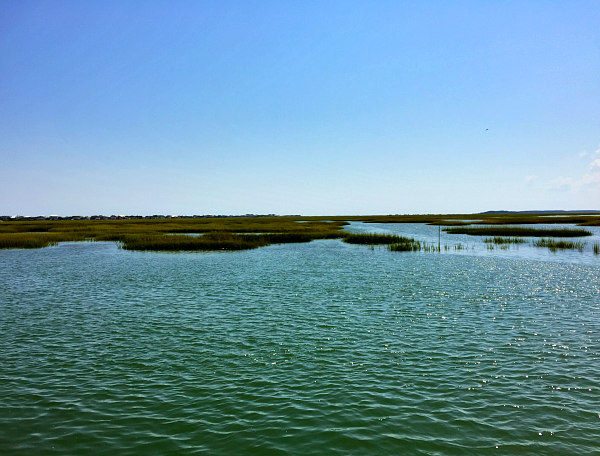 Without a doubt, kayak fishing is something that you should totally do when you're in Myrtle Beach.  We fished with Black River Outdoors Center.  Everyone gets their own kayak (or share a twosome), and the guides lead you through creeks and inlets to find the fish.  They assist (if needed) with baiting and casting.  And when you catch a fish, they're right there to help you too!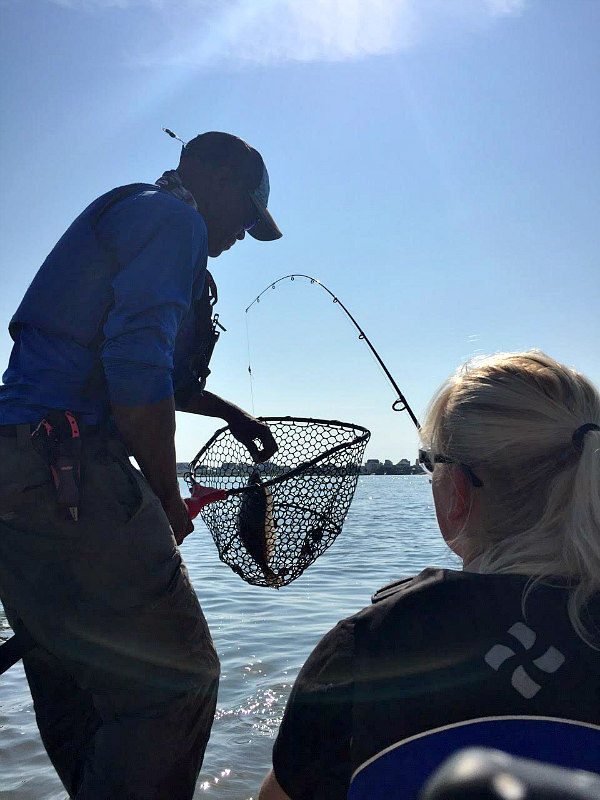 I caught a smaller flounder first (and had to let him go)…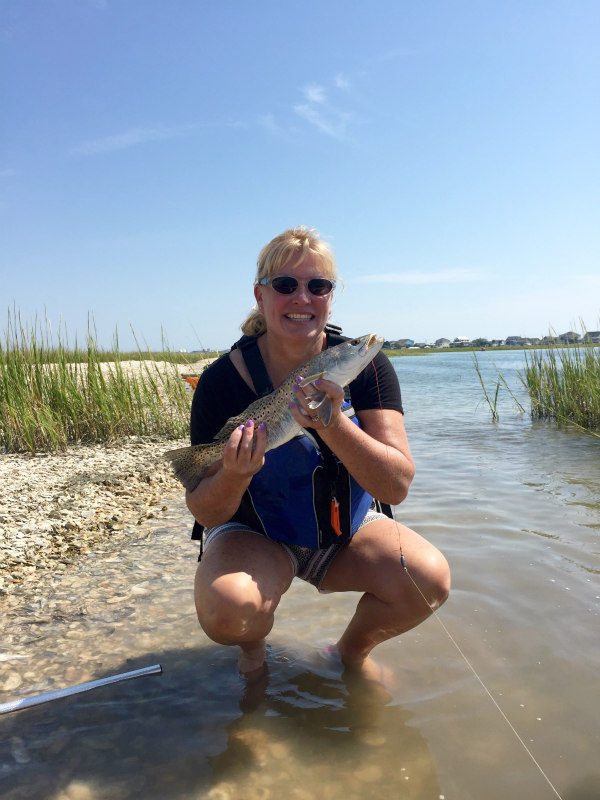 … but then I caught around a 18 inch speckled trout, and I was able to keep him!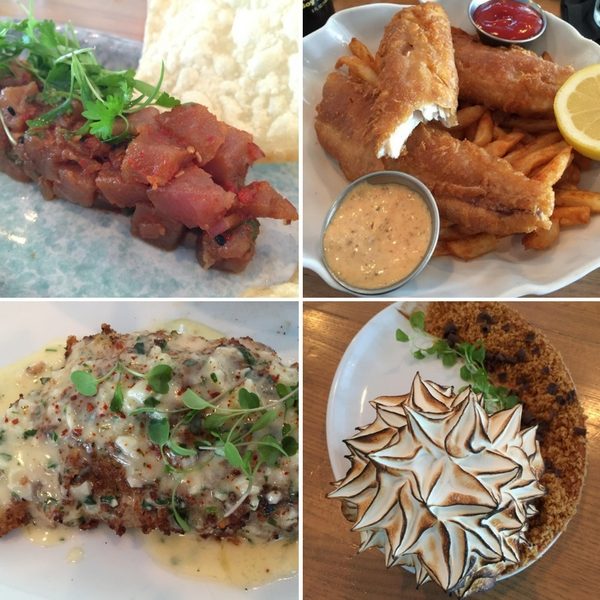 The best part is, you can eat lunch at Wicked Tuna (adjacent to where we were kayaking), and the chef will come out and talk to you about how you want your fish prepared for lunch!  My fish is picture in the lower left of the photo above- it was breaded and sauteed with a creamy lemon-garlic sauce.  SO GOOD.  The other things we sampled at Wicked Tuna were equally awesome:  ahi, fish and chips, fish tacos, sushi, beet salad, and super cool desserts like this S'Mores Baked Alaska.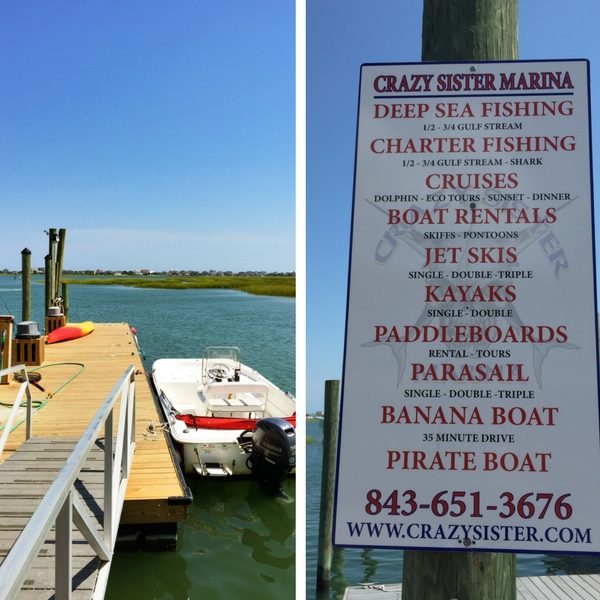 Behind Wicked Tuna, you can walk along the water and find more restaurants and water activities.  When we were out kayaking, we kept seeing a pirate boat sail by and it looked like a really fun one to take little kids on.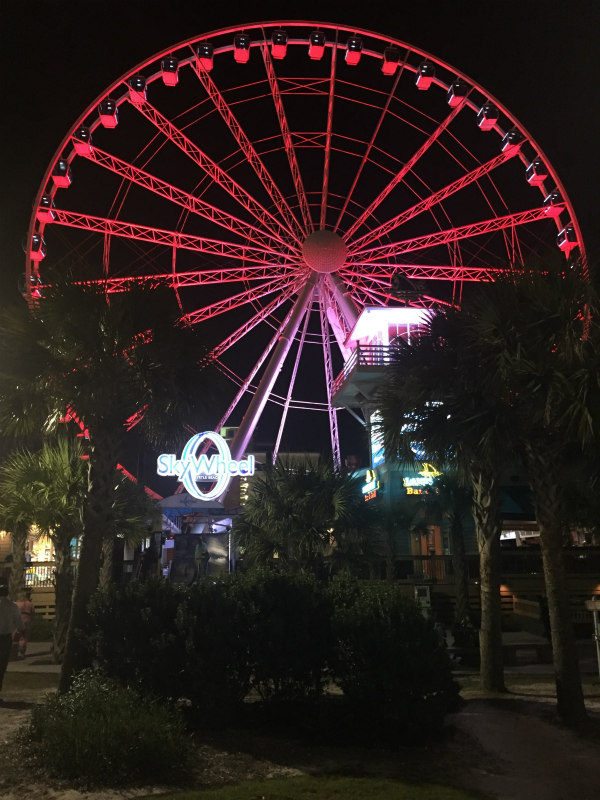 In the downtown historic district of Myrtle Beach, you'll find the Sky Wheel– a really big ferris wheel where you're spun around slowly up into the sky and back while sitting in an enclosed glass gondola.  We rode it at night, which was neat because you can see all the lights of the city… but I think it would be fabulous to ride during the day when you can see the ocean.  Walking the boardwalk along the ocean is a must- lots of gift shops, restaurants and people watching.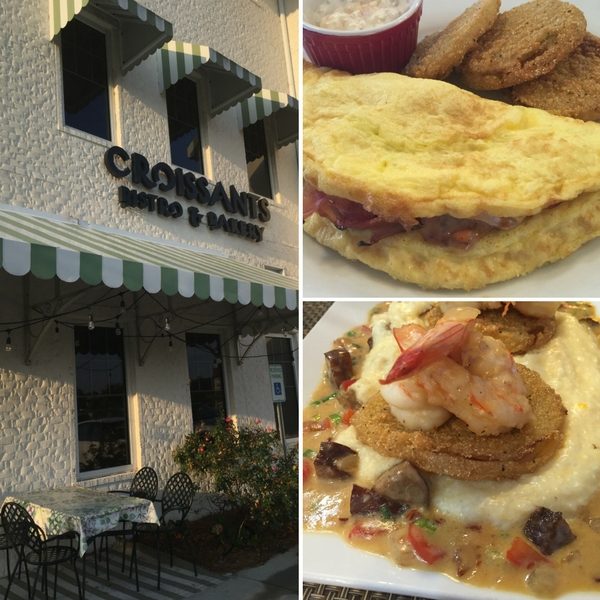 Our final stop was breakfast here:  Croissants Bistro and Bakery.  As you walk in, you'll find a large glass display case with baked goods.  This place offers good comfort food with a Southern touch.  Owner Heidi Vukov released a cookbook this year- Bonjour, Y'all.  I ordered an omelette because I was feeling like I needed to eat a little lighter at the end of this trip… but most people at our table opted for the Shrimp and Grits with Fried Green Tomatoes.  That dish was UNBELIEVABLE.
It's also worth noting that Myrtle Beach has 100+ golf courses, and I've heard that it's pretty much a golfer's paradise.  They're also known as the "mini golf capital of the world," so the kids will like that!
Until next time, Myrtle Beach.  Next time I will bring my family for a fun beach vacation!

disclosure:  I was invited as a guest on this Myrtle Beach press trip by Visit Myrtle Beach to share my experience with RecipeGirl readers.  All opinions shared about my experience on this trip (as always) are my own. This post contains an Amazon affiliate link.
7 Responses to "Travel to Myrtle Beach, South Carolina"
Leave a Comment