As our family does every year, we took our annual trip to Boston's South Shore this summer.  It's a bit North of the more well-known Cape Cod.  It's quieter and lazier.  My husband grew up spending his summers there, so a zillion of his family members are still around.  We rent the same rustic little house every year, we love our beach house neighbors, and the food is irresistible.  I tend to cook and bake a lot, and we sample the local food too.  Here are some of my favorite eats from this summer's New England Vacation.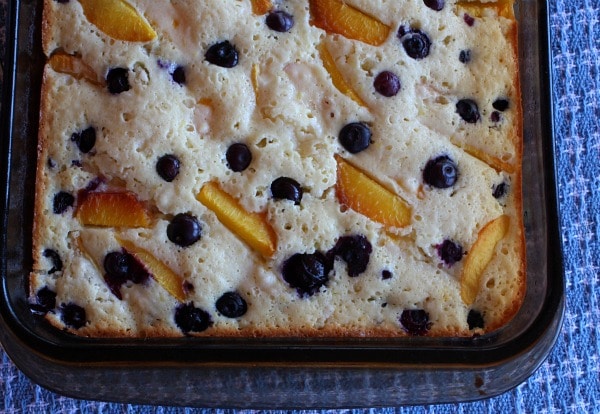 Recipe to share:  Peach and Blueberry Coffee Cake
Blueberries are plentiful and fresh in Massachusetts, so I eat loads of them!  This is a great, simple coffee cake that is stuffed with peaches and blueberries.  We ate most of it before we even thought to add the glaze.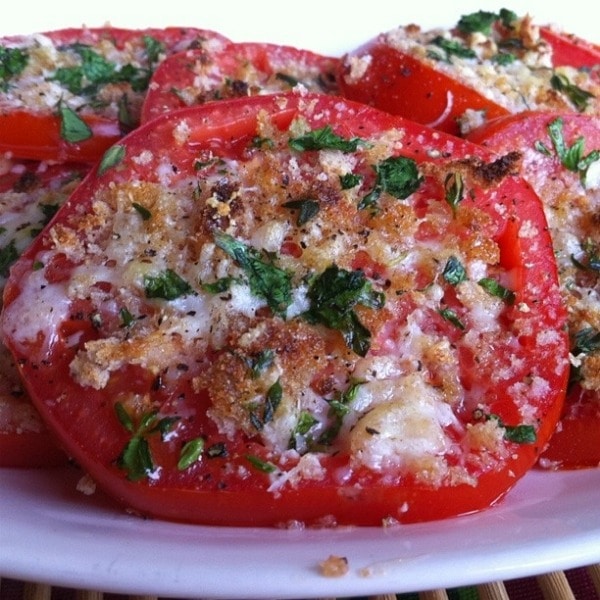 Recipe to share:  Tomatoes with Asiago Cheese and Fresh Herbs
Pick up the best tomatoes you can find- heirloom, beefsteak, vine-ripened or home-grown… and make this recipe.  Simplicity at it's best, these tomatoes are adorned with just a little bit of cheese and fresh herbs, which allows the flavor of the tomatoes to really shine through.  I loved this and ate it for dinner with a hunk of bread.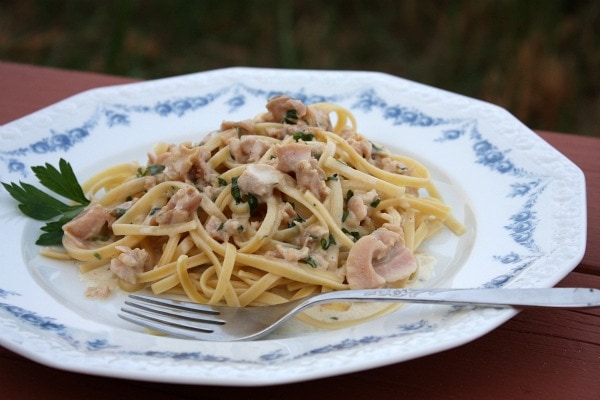 Recipe to share:  Clam Linguine
I'd like to say that I utilized the abundance of fresh clams that Massachusetts has to offer.  I used the canned clams for this recipe.  But we still loved it 🙂

Recipe to share:  Bacon Burgers with Bacon- Balsamic Caramelized Onions
This one was based on a recipe I had seen in Fine Cooking magazine.  Raw bacon is mixed into the hamburger meat to make the bacon burgers.  The onions are cooked down in bacon fat until they are caramelized, and then they're mixed with balsamic vinegar and more bacon.  This burger is heaven.  No additional condiments are needed.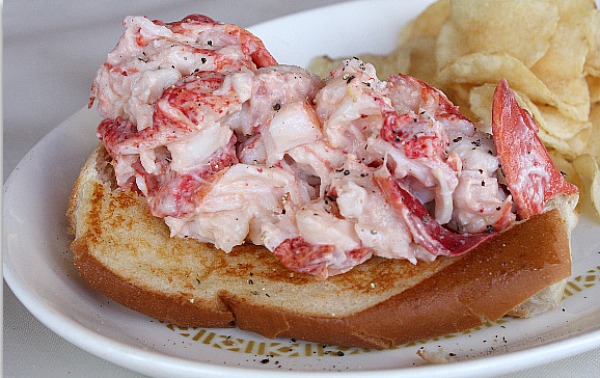 Recipe to share:  Lobster Rolls
I shared this recipe last summer, but we made them again this summer.  I can't stop eating lobster rolls when I'm in Massachusetts.
And then there's more… these are all of the other eats that we experienced outside the house!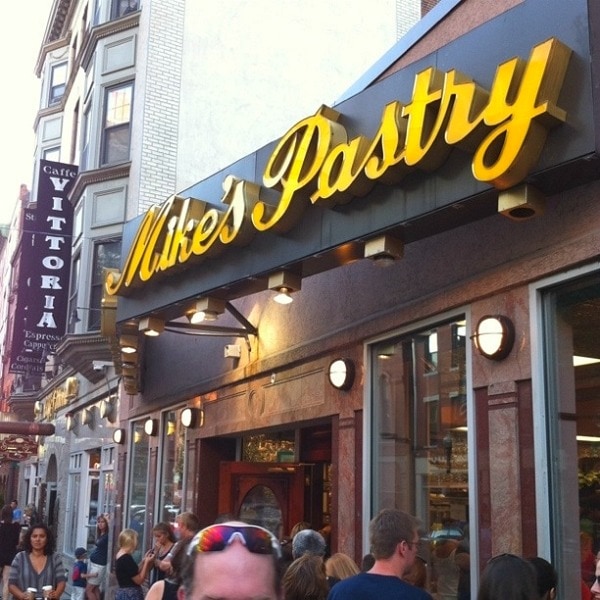 In the North End of Boston… we can never resist Mike's Pastry.  We picked up a large box of Italian cookies and my favorite:  a chocolate chip cannoli!  And we ate at Giacomo's for dinner (a must!)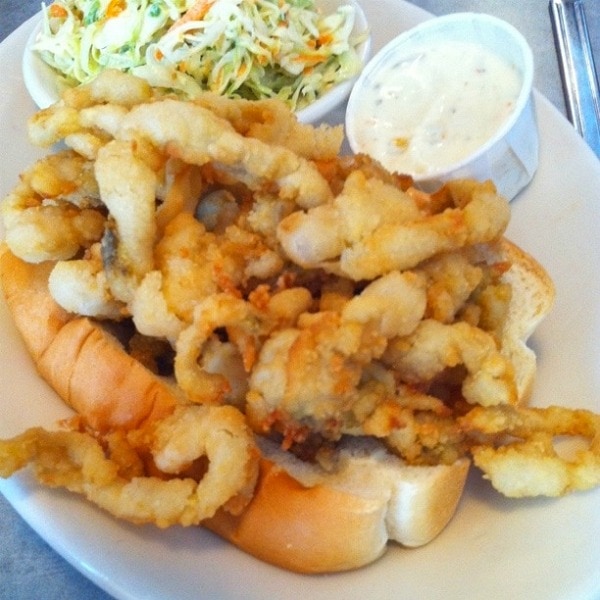 Fried Clam Rolls are my husband's favorite.  He likes the full belly kind.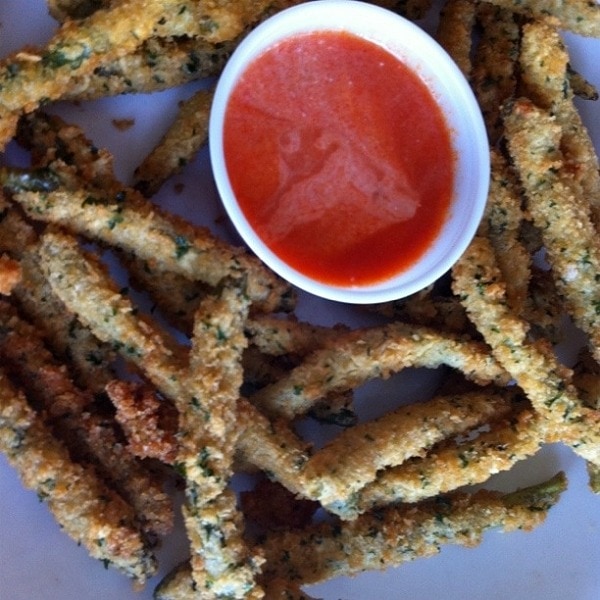 We tried fried green beans with marinara sauce.  They were pretty good.  I would have liked a different sauce though.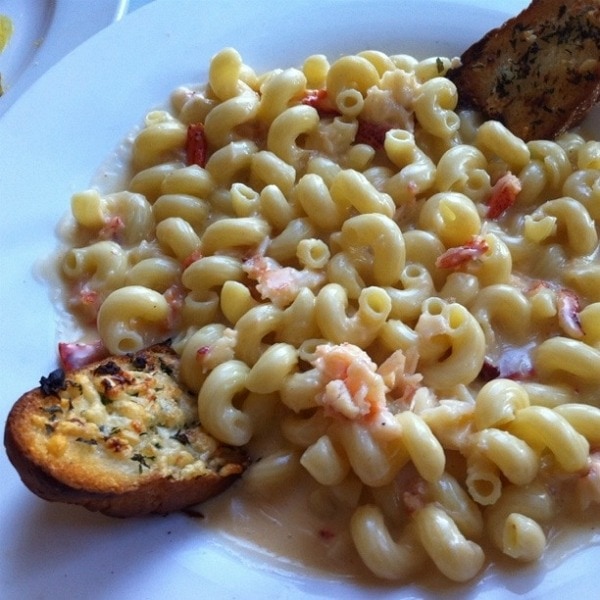 This is Lobster Macaroni and Cheese.  It's a completely decadent and diet-busting dish.  SO good, but definitely a once in a while treat.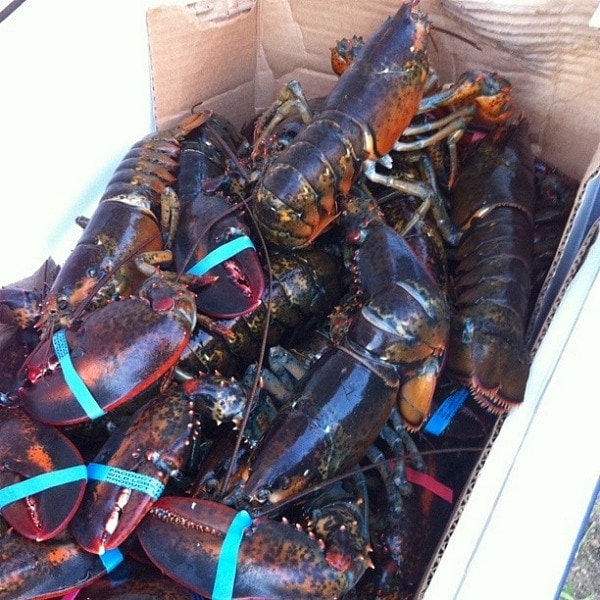 35 lobster met their fate at our family's lobster boil.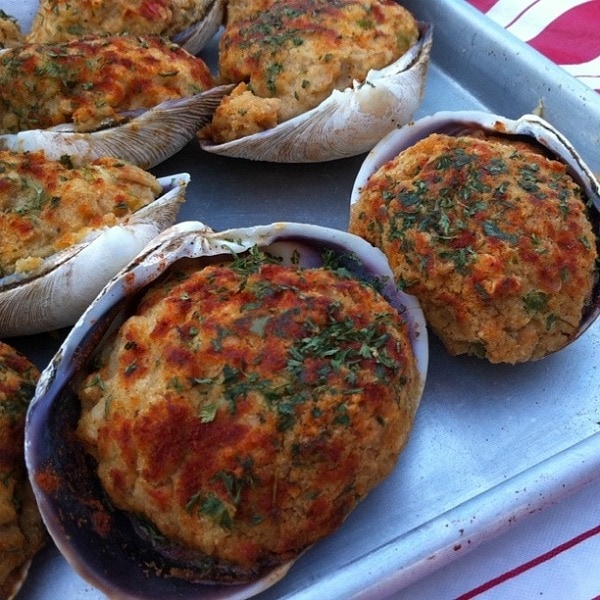 These are Stuffed Quahogs.  Anyone know what a quahog is?  It's a variety of clam.  You don't see these on the West Coast!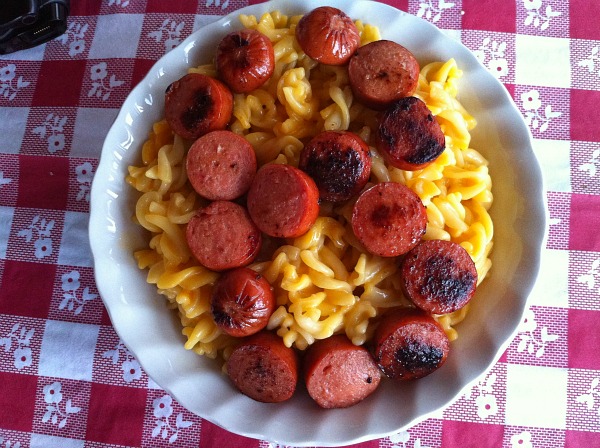 I'm not always Gourmet… I make Mac n' Cheese on occasion (the boxed kind), and hot dogs too.  This one was made especially for my son, with a "B" spelled out there right on top.  He loved that.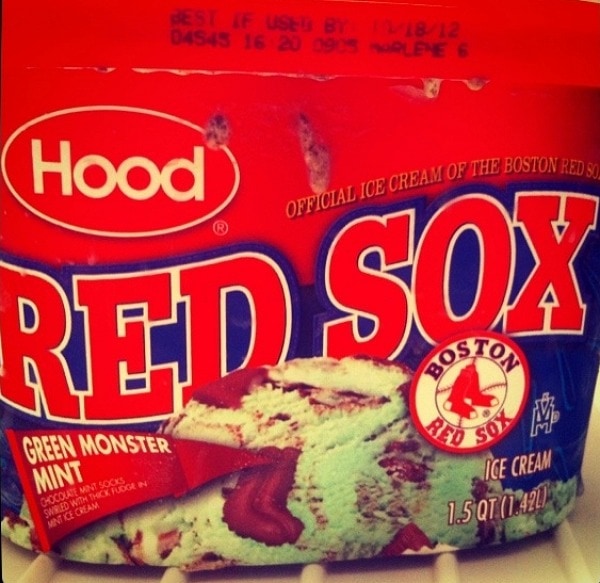 Only in New England, you will find ice cream devoted to Red Sox fans.  It's our favorite!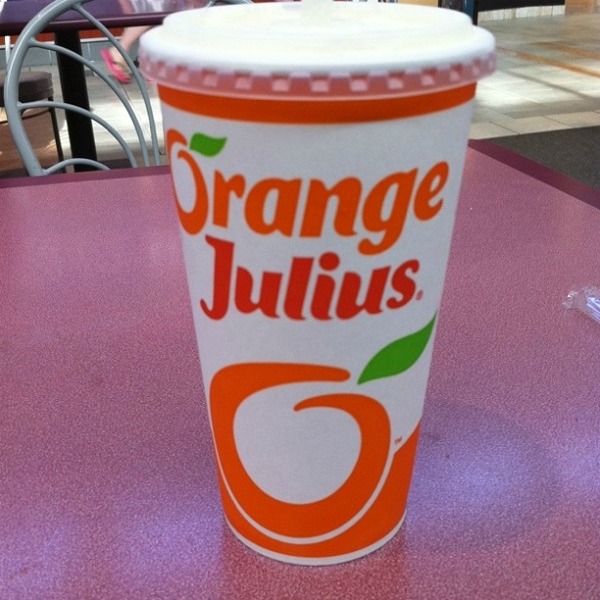 On one sweltering hot day, I escaped to the mall and found Orange Julius.  I can't even remember the last time I had one of these.  SO yummy.  I need to make these and add the recipe to the website.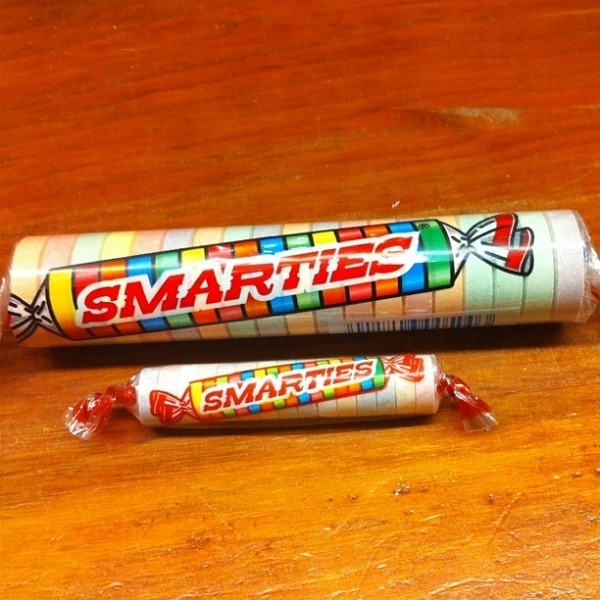 The local General Store has a penny candy section that is frequented by kids.  Okay, the adults are lured in too.  I discovered GIANT smarties there.  Smarties are among my favorite of the penny candy variety.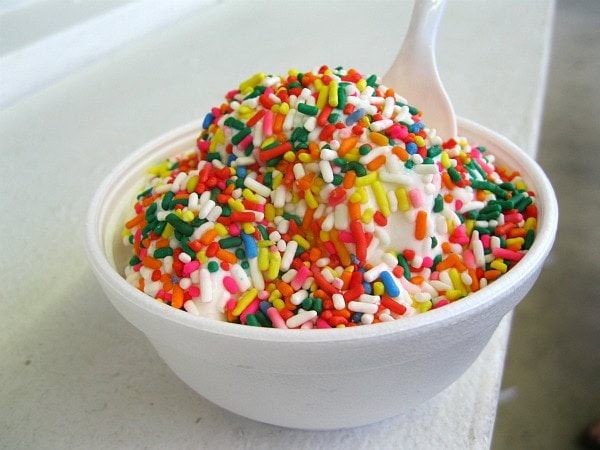 When I was a teenager, I worked in a small-town ice cream shop.  That's where I fell in love with soft-serve ice cream.  I find it hard to resist… especially when rainbow jimmies are involved.  By the way, we call them "sprinkles" in California.
It was a great vacation, and I adore New England… but it's time for a diet.