Here's a delicious pizza recipe with an alternative crust:  Zucchini Pizza Crust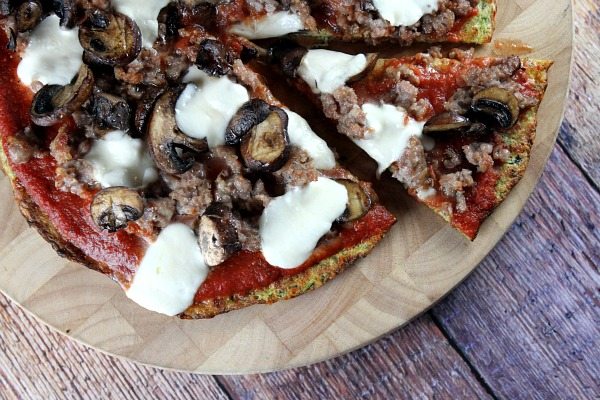 I'm sure you've seen all kinds of versions of Cauliflower Crust Pizza around the internet, haven't you?  I shared my version of Cauliflower Crust Pizza a couple of years ago, and it was quite the hit with RecipeGirl readers.
Now I'm introducing you to Zucchini Pizza Crust.  It's a fabulous alternative to carb-heavy regular pizza crust, and you seriously won't believe how good it tastes.  It's my new favorite, for sure.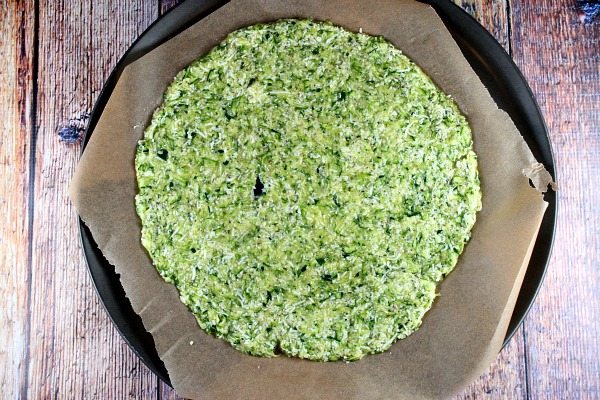 The crust begins with shredded zucchini.  I squeeze the heck out of it to get the moisture outta there.  The zucchini is mixed with egg, cheeses, oil, spices and a small amount of flour.  If you're gluten-free, you can totally use your favorite GF flour blend for this.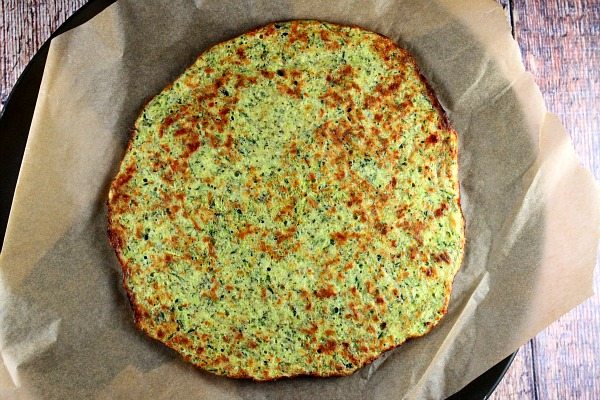 It actually gets quite crispy in the oven, but I do make sure to bake it on both sides for maximum crispiness.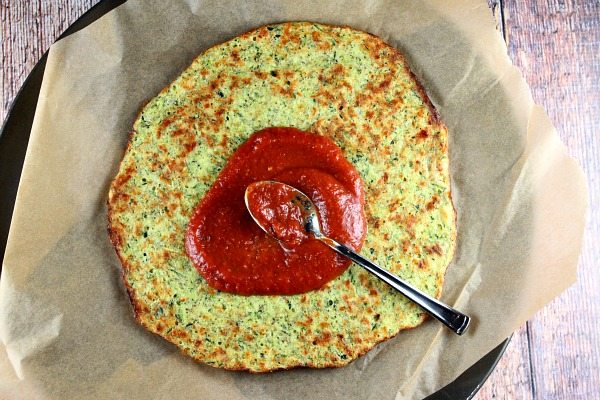 Here's where you can do whatever you want with it.  I chose to spread a little bit of pizza sauce on top…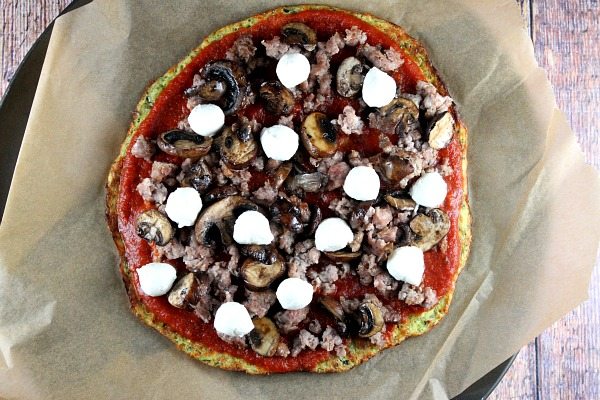 …and then I sprinkled on sauteed mushrooms, cooked and crumbled sweet Italian sausage and some fresh mozzarella balls.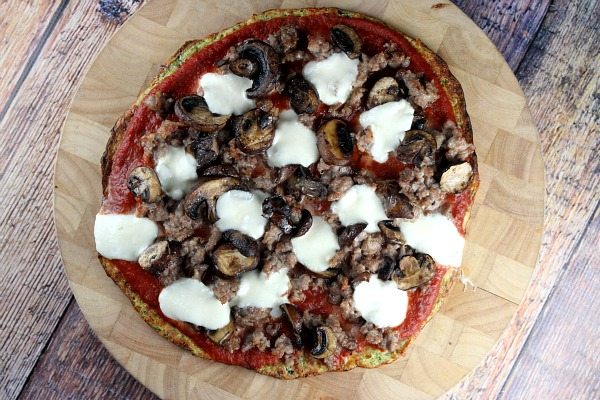 It goes back into the oven for a quick heat and melt…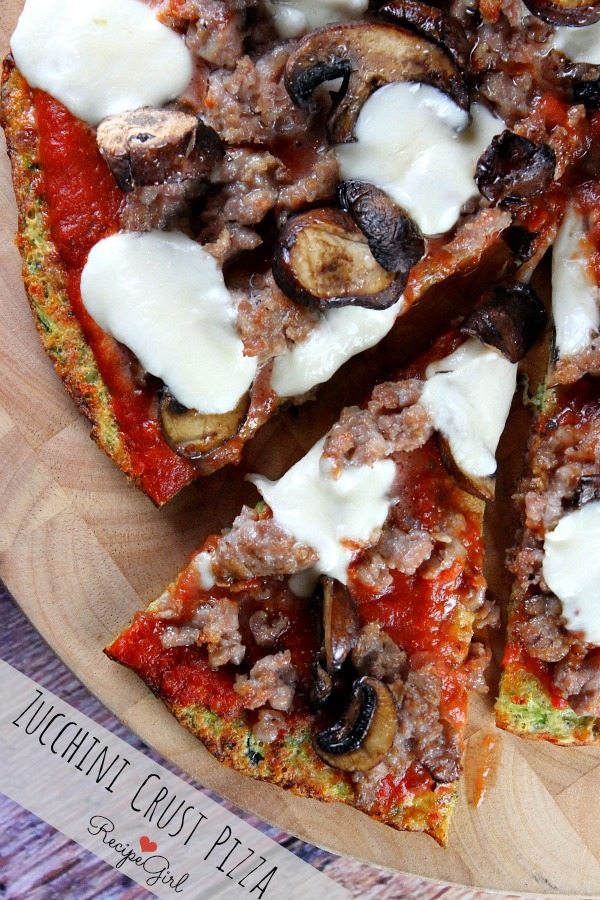 …then you slice it up and serve it.  It's safe to say that even zucchini HATERS might like this one.  My 12-year-old son wouldn't touch zucchini with a 10-foot pole, but he ate this zucchini crust pizza and then asked for more.  Truth be told, I did give it to him without telling him what it was.  He was pretty surprised when I shared that zucchini was the star of the meal.  I love when I secretly feed my kid vegetables and he discovers that he actually likes them!!  It's a good pizza- enjoy!
Zucchini Pizza Crust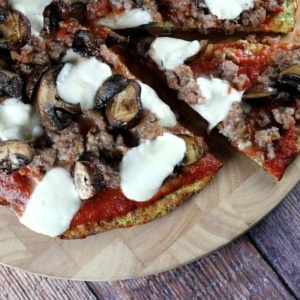 Yield:
1 small pizza (about 6 small slices)
Prep Time: 20 minutes
Cook Time: 45 minutes
Ingredients:
PIZZA CRUST:
2 cups grated zucchini (packed), then squeezed dry (see tips below)
2 large eggs, beaten (you can also use 2 large egg whites)
1/4 cup all-purpose flour (can sub gluten-free flour blend)
1/2 cup finely grated mozzarella cheese
1/2 cup finely grated fresh Parmesan cheese
1 tablespoon extra-virgin olive oil
1 teaspoon Italian seasoning
TOPPINGS:
Whatever you'd like-- I used pizza sauce, fresh mozzarella, sauteed mushrooms and crumbled cooked sausage for this recipe
Directions:
Preheat the oven to 400 degrees F. Line a flat cookie sheet or pizza pan with parchment paper. Spray parchment paper with nonstick spray.
In a medium bowl, combine zucchini, eggs, flour, cheeses, oil and seasoning. Mix well.
Pat the zucchini mixture into a thin, round pizza crust- 12 to 14 inches in diameter. Bake 30 minutes, or until the crust begins to get golden brown. Remove the crust from the oven and flip it over. Return it to the oven for an additional 10 minutes (watch to make sure it's not becoming too browned). Remove the crust from the oven and add the toppings. Return to the oven and heat through until cheeses are melted and everything is heated through. Slice and eat!
Tips:
I like to use the medium cut on my box grater for the zucchini. 2 cups will be about 2 large zucchini. When I squeeze my 2 cups of zucchini dry, I can usually get about 1/3 cup moisture out of them. The more you can extract, the better the crust will turn out.
Nutrition:
Nutritional Information per serving of 1/6th of the CRUST ONLY (no toppings): Calories:

121, 

Fat:

7.4g, 

Saturated Fat:

3.2g, 

Sugar:

.1g, 

Sodium:

203.4mg, 

Fiber:

.5g, 

Protein:

7.8g, 

Cholesterol per serving:

71.8mg, 

Carbohydrates per serving:

5.7g

WEIGHT WATCHERS POINTS per serving of 1/6th of the CRUST ONLY (no toppings):  Freestyle SmartPoints: 3, Points Plus Program: 3 Old Points Program: 3
SOURCE: RecipeGirl.com
You may also enjoy these alternative pizza crust recipes: