This recipe has been featured in a post on The Recipe Girl blog: Labor Day Gourmet Grilling Party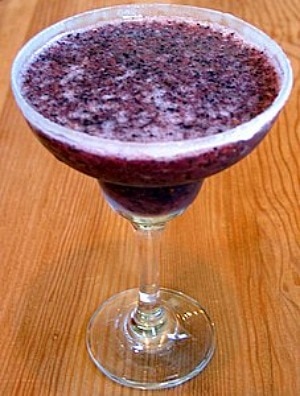 Blueberry Margaritas

Yield: 6 servings

Prep Time: 10 min

Ingredients:

3 cups ice cubes
1/3 cup good tequila
2 cups fresh blueberries (frozen are ok too)
6 ounce can frozen limeade
1/4 cup powdered sugar
1/4 cup Cointreau
fresh orange juice
granulated sugar

Directions:

1. Process all ingredients except orange juice and granulated sugar. Blend until smooth.

2. Dip rims of serving glasses in orange juice and then in sugar. Pour frozen blueberry mixture into glasses.

Tips:

*Don't dip these margaritas in salt- the blueberry flavor requires the sweet accompaniment of sugar.