This recipe has been featured in a post on The Recipe Girl blog: Get Out Those Muddlers- It's Mojito Time!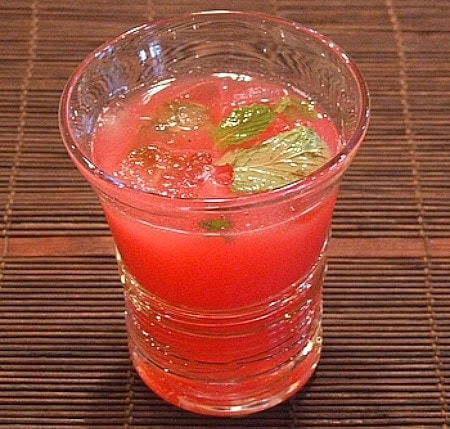 Yield: 6 servings
Prep Time: 15 min
Cranberry Mojitos
Love this drink! Perfect blend of sweet and sour.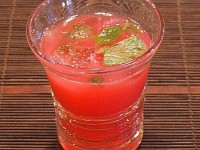 Ingredients:
1 bunch fresh mint, stems trimmed
1/2 cup granulated white sugar
1 3/4 cups light rum
1 1/4 cups lime juice, freshly squeezed
3/4 cup frozen cranberry juice cocktail concentrate, thawed
2 (10 ounce) bottles sparkling water, chilled
Directions:
1. Using a wooden spoon, mash mint with sugar in bottom of large pitcher. Add rum and lime juice; stir to dissolve sugar.
2. Mix in thawed cranberry juice concentrate and water. Mix in 6 cups of ice.
Tips:
*Use a little less sugar if you prefer a drink that is a little less sweet.
*Use superfine baking sugar for easier dissolving (found in your grocery's baking section).
One Response to "Cranberry Mojitos"
Leave a Comment