This recipe has been featured in a post on The Recipe Girl blog:  Happy Hour on the Beach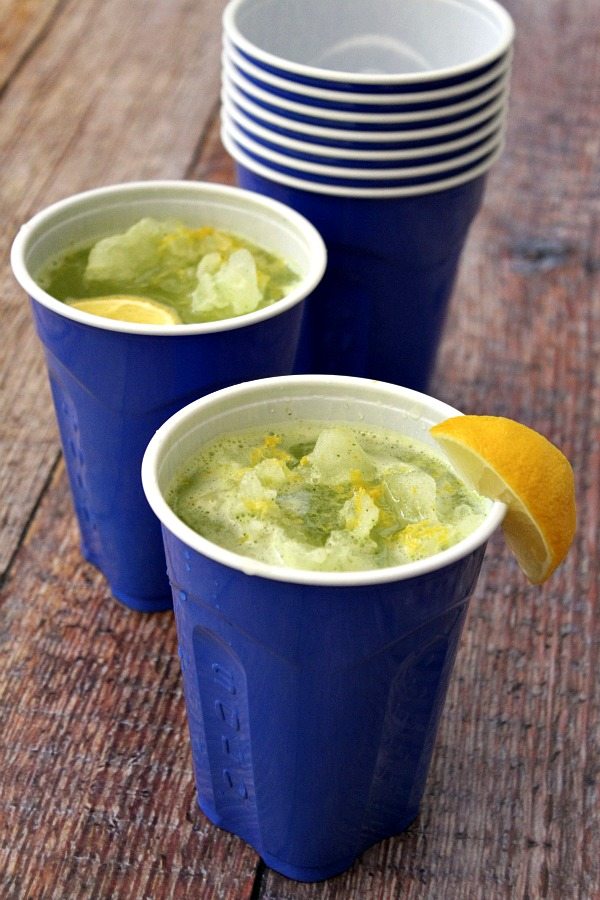 Yield: 4 servings
Prep Time: 15 min + freeze time
Electric Lemonade
We made this when we stayed in a beach house during the summer. What a great drink-on-the-beach recipe for an especially hot day!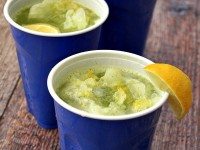 Ingredients:
2 cups granulated sugar
2 cups water
1 cup freshly squeezed lemon juice
1 large mint sprig, finely chopped
8 ounces lemon- flavored vodka
sparkling water (as much as you need)
1 Tablespoon freshly grated lemon zest for garnish
additional mint sprigs for garnish, if desired
Directions:
1. Prepare simple syrup: Mix sugar and water in a small pot and boil for 3 minutes. Let cool. In medium bowl, stir together 1 cup of the syrup (leftover syrup can be refrigerated indefinitely), lemon juice and chopped mint. Pour mixture into an ice cube tray and freeze.
2. In a blender, blend together frozen cubes, vodka and sparkling water- add a little bit of water at a time until you reach your desired thickness of the drink. Pour into chilled glasses, and garnish with mint sprigs and lemon zest.
Tips:
*Serving this over ice (on the rocks) is also an option).
Source: RecipeGirl.com (via "Gilgamesh37" CLBB)
5 Responses to "Electric Lemonade"
Leave a Comment