Chocolate Toffee Wedges from The Weekend Baker
Abigail Johnson Dodge is an expert in baking and cooking, as well as a popular food writer, instructor and media personality. Her recipes are featured regularly in various publications. Most recently, her gorgeous Peppermint Meringue Cake with Chocolate Buttercream landed the coveted spot on the cover of Bon Appetit.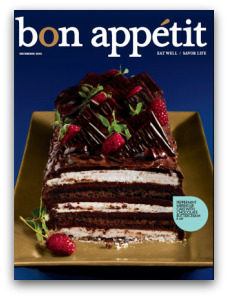 The Weekend Baker, one of 6 cookbooks that Dodge has written so far, has received high praise from many reputable sources.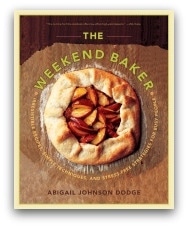 You may have noticed that I bake a lot of this little blog of mine, so a good baking book is an excellent find. This one is a keeper. The premise of The Weekend Baker: Irresistible recipes, simple techniques, and stress-free strategies for busy people. As a home cook who enjoys attempting anything from easy to semi-gourmet, the recipes included in Dodge's cookbook are things that I'm interested in baking. Instructions are clear, nothing is terribly complicated, and there are several color photographs included. Here are a few recipes that are going on my must-make list: Prescription-Strength Fudge Brownies, Cinnamon-Sugar Dumplings with Strawberry Sauce, Warm Cinnamon-Spiced Blueberry Cake, Rich Orange Butter Cake, Olive & Herb Focaccia, Pumpkin Creme Brulee, Never-Fail Pie Dough, Overnight Brioche Braid, and Apple Cider Pie with Toasted Walnut Latice Crust. I chose to adapt one of her recipes and add it to my holiday collection: Chocolate Toffee Wedges (with festive sprinkles).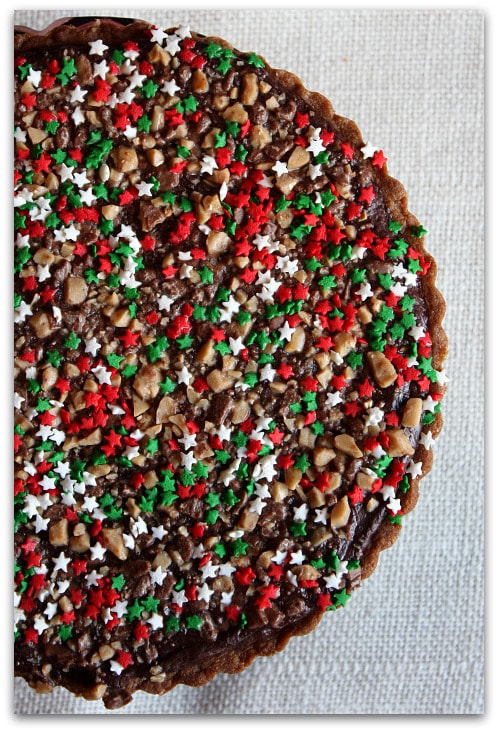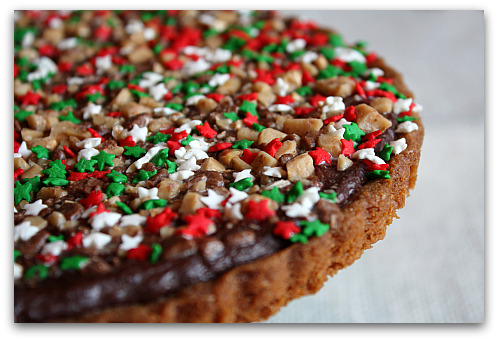 These are a bar-type cookie tart (made in a round tart pan). When the crust is baked up, it takes on a toffee-like flavor. A simple chocolate ganache is poured on top of the crust and studded with toffee pieces. You can use the bagged Heath toffee pieces that are found in the baking section of your market, or you can cut up a couple of Heath, Skor or other kind of chocolate toffee bars. I added the sprinkles to make them look like a holiday treat (completely optional, of course).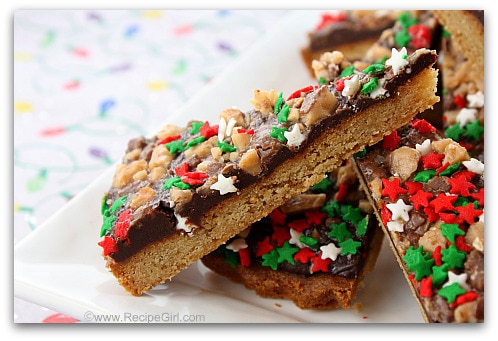 Once you let the ganache set, the cookie tart slices up cleanly and is ready for immediate consumption or storage. These will be fine stored at room temp (in a covered container) for up to a week, or throw them in the freezer (also in a covered container) dividing layers with wax paper. They're a wonderful little wedge cookie- a good one for chocolate-toffee lovers like me.
This recipe can be found HERE.
You can purchase The Weekend Baker HERE.
I'm contributing this cookie tart to my monthly pie baking project (though I cheated a bit, making a tart instead… that actually isn't really a tart at all but rather a big cookie!   Hope my pie friends don't mind too much 🙂  The theme for this month  (was "Holiday Celebration Pies," and I thought this one kinda fit that theme.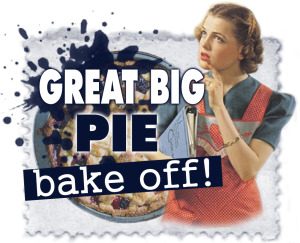 If you're beginning to get tired of all of the holiday sweets this holiday season (Me!), you can begin looking forward to more healthy recipes (with some junk food still mixed in too- can't get rid of the good stuff completely, you know?) in January. So, indulge while you can 🙂  Will you be joining us for the Ten in 10 health Challenge? Details HERE.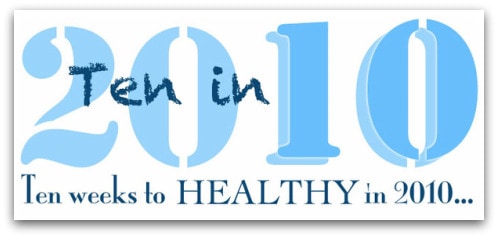 24 Responses to "Chocolate Toffee Wedges from The Weekend Baker"
Leave a Comment